The next one in the series I Love Twin Peaks t-shirts, inevitably, had to be the damn good coffee version. Earlier designs include a heart shaped necklace, a heart shaped cherry stem, and a cherry pie with heart shaped spilled bits. And now there's a brand new Twin Peaks t-shirt showing a damn fine cup of coffee with its 'crema' (that's the fine foam on top) forming… a subtle heart. This is one for the coffee aficionados and baristas (or is that "baristi"?) among you.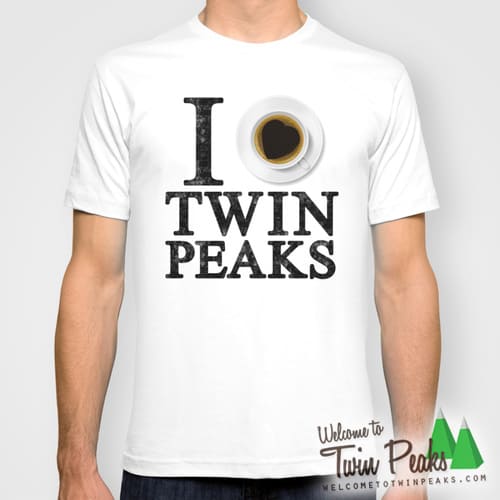 » Get the I Love Twin Peaks (Coffee) edition (multiple colored t-shirts and hoodies available).
» You can purchase all our Twin Peaks t-shirts.