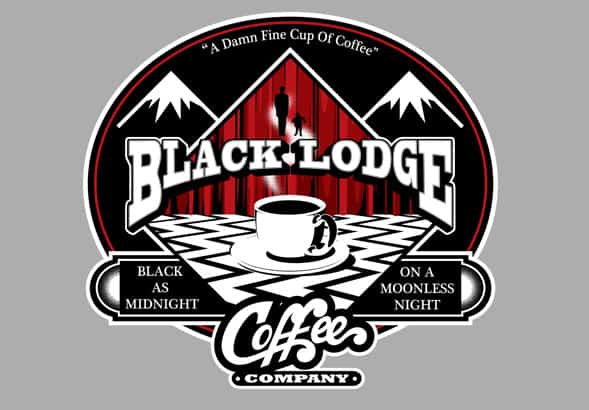 TeeVillain just upped the ante in the league of Twin Peaks t-shirts!
In celebration of today's release of Twin Peaks: The Entire Mystery on Blu-ray, the daily t-shirt site is having a 24-hour sale of the Black Lodge Coffee Company t-shirt… but with one secret and Dale Cooper-approved ingredient…
Coffee scented ink!
Yes, the t-shirts will have a delicious coffee scent ink applied after the last color so you can smell (even more) like coffee all day! And if someone complains, just tell them they're lucky it ain't fish smell, or scorched engine oil.
These "coffee infused" t-shirts are on sale for $11 each ($2 extra for XX and XXX) and available in black, red, charcoal and silver on mens, ladies junior fit, and kids tees.
UPDATE: The 24-hour sale is now over, but the original Black Lodge Coffee Company t-shirt is still available here (clean version) and here (distressed logo).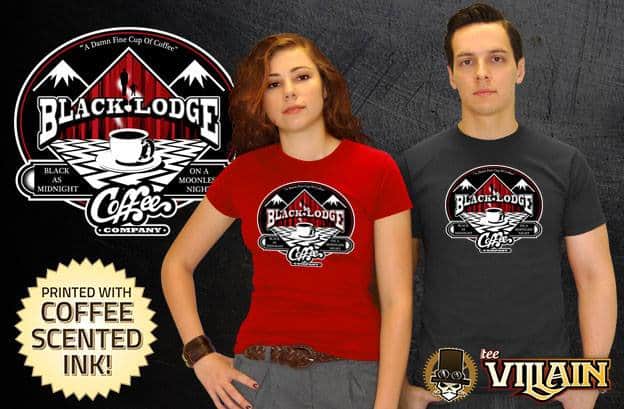 Being spoiled with extra Twin Peaks footage feels a bit like Christmas in July, so you can also grab the "Damn Fine" Twin Peaks holiday sweater design by Mephias for the same price. Available on a t-shirt, or on an actual sweater.