The Highball in Austin, TX is reopening on August 16th 2014 with a full service bar, dance floor, stage, lounge area, and most importantly, a Twin Peaks themed karaoke room!
Let's rock and sing backwards inside The Black Lodge, with its mandatory chevron floor, red curtains and smooth leather furniture. And a log table for your drinks. "The Highball had reached out months earlier to ask customers what themes they'd like to see in the new rooms. The most commonly requested theme was The Black Lodge from Twin Peaks, and we had a space that was perfect for it," designers Zack Carlson and Laura Fleischauer told FantasticFest.
Singing pretty songs in this Twin Peaks themed karaoke room will set you back $20 per hour for 2 or up to 8 Black Lodge singers. If you end up going —and manage to escape from it— tag your Instagram photos with @welcometotwinpeaks… and let me know if they have Mairzy Doats and Sycamore Trees in their song catalogue, ok?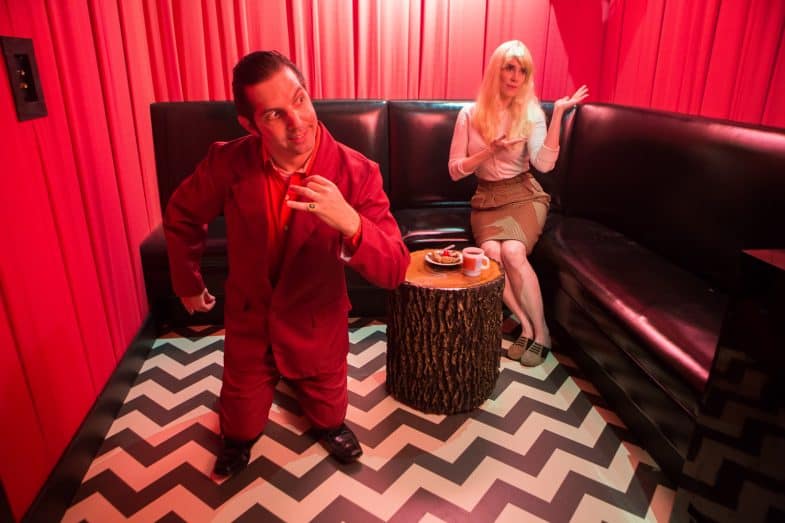 Venue: The Highball, 1120 S. Lamar Blvd, Austin TX
Reservations: here.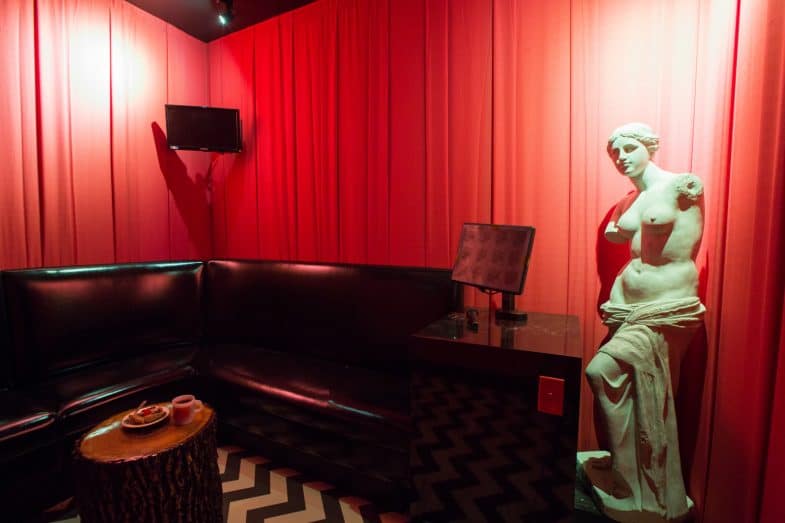 Besides Twin Peaks, they have some other uniquely themed karaoke rooms, including…
The Inferno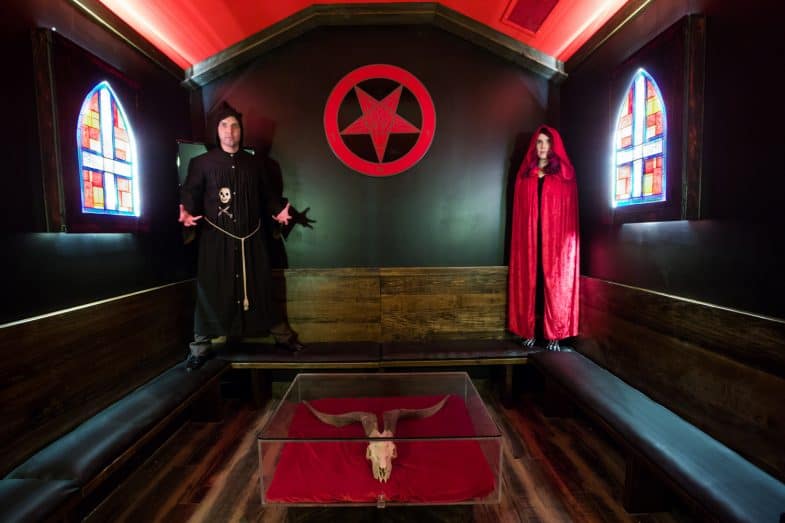 Midnight Manor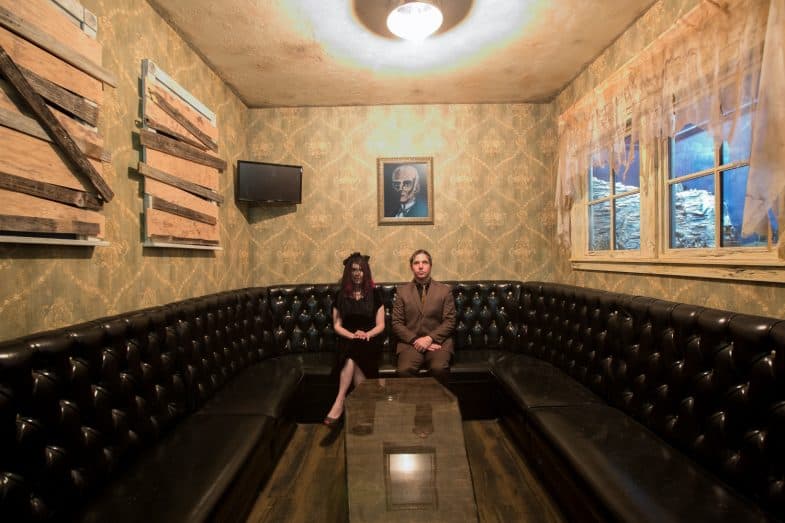 5th Dimension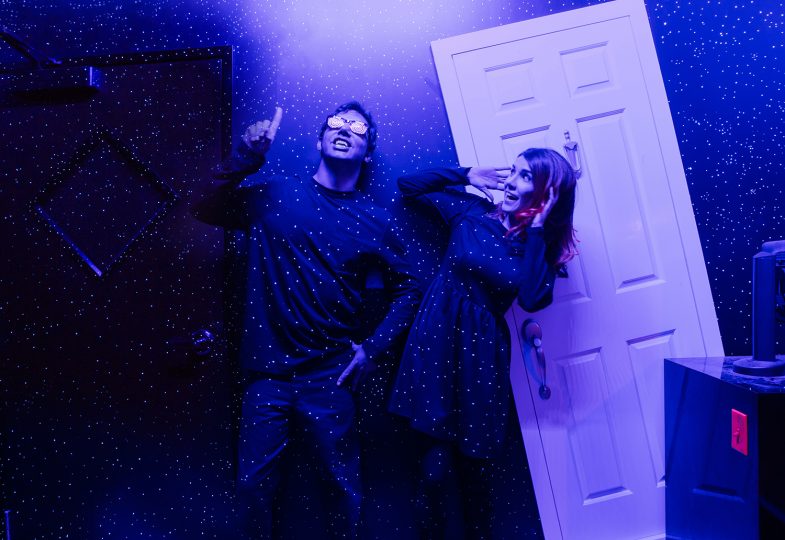 Joysticks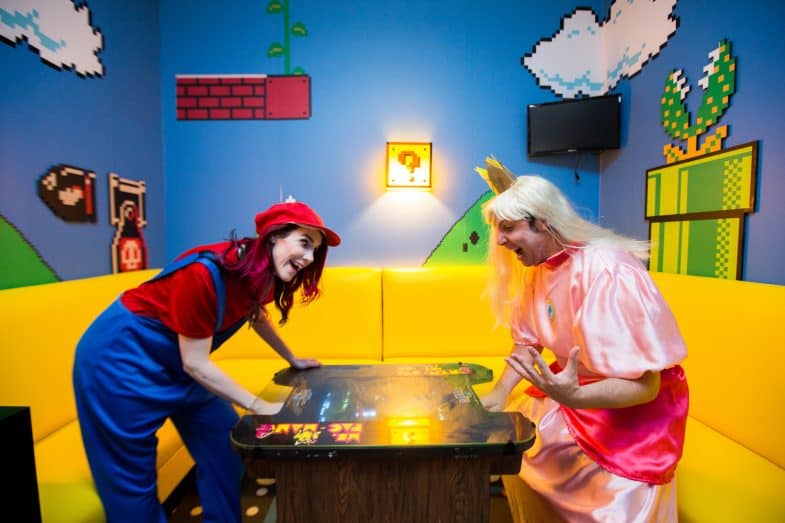 Hat tips to @therabbott, @bluevalentine78 and John R.