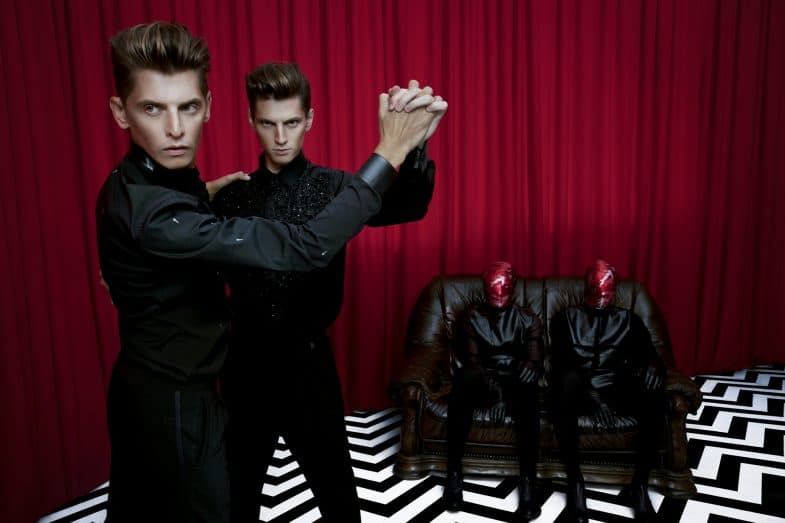 Twin Peaks continues to inspire photo shoots, the most recent being the RedRoom project by Arsenicum label founder Dmitry Loginov.
A fan of the show since his childhood, the scenes in The Black Lodge left an everlasting impression on the Russian fashion designer. So for his latest shoot, Dmitry decided to explore the red-curtained place that's filled with hidden clues and feared secrets, and where ordinary things are not what they seem. Duality is the leitmotiv throughout this shoot, with twins dancing the tango across the black and white zig zag floor and the Arsenicum art director kissing his own (luckily for him, not Killer BOB's) reflection.
All the way at the bottom of this post, you'll find two loops with behind the scenes video footage.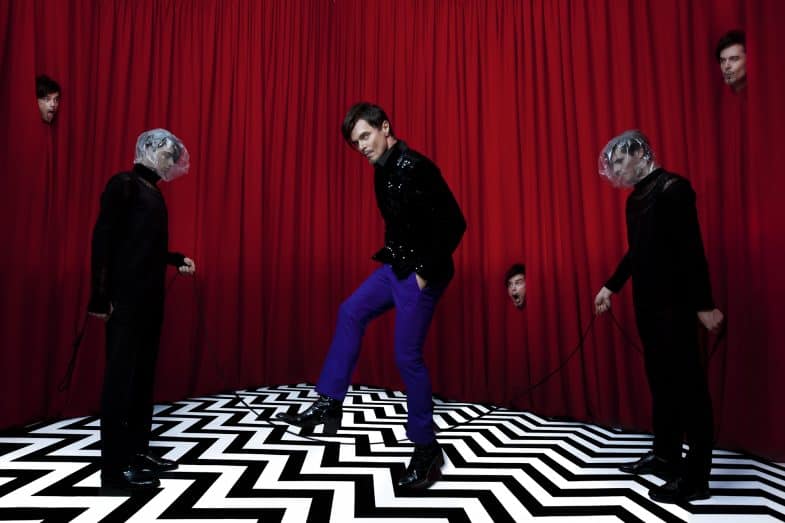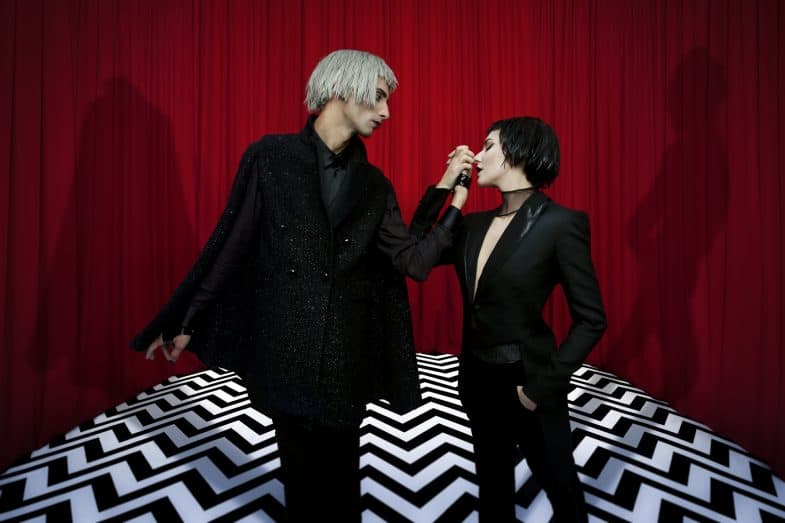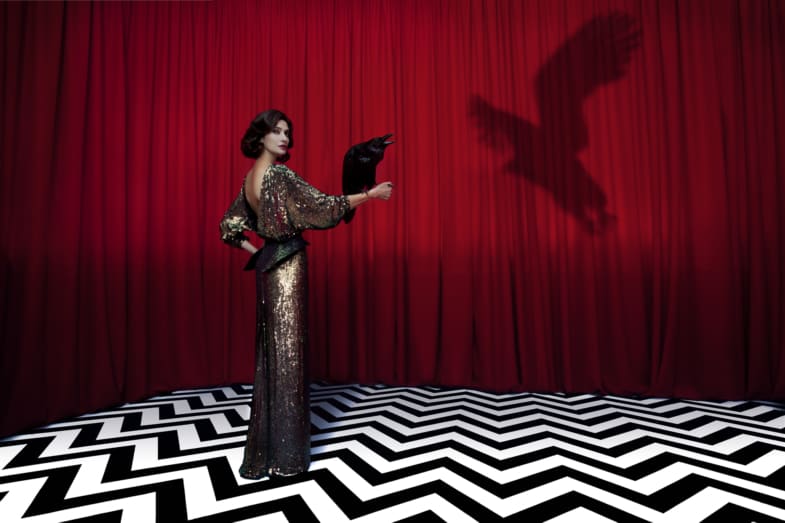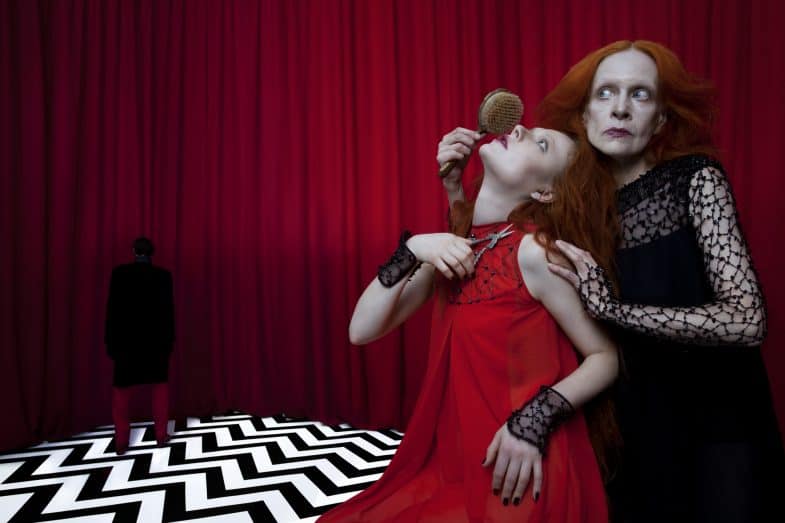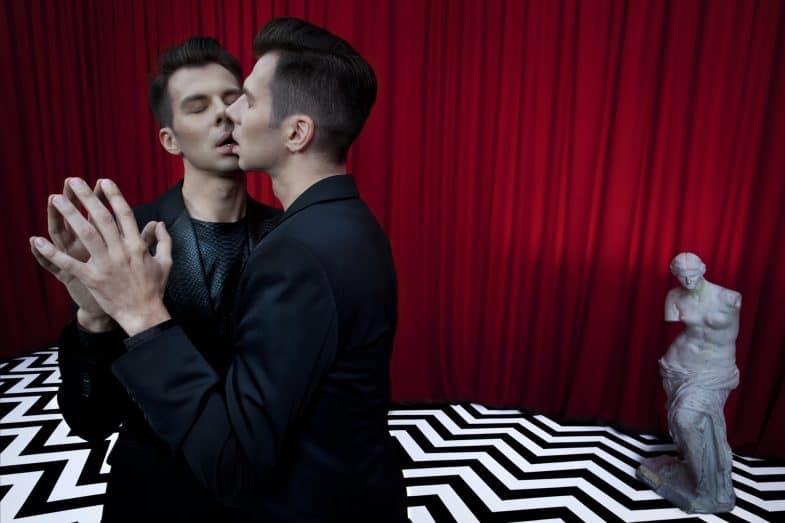 RedRoom: Behind the Scenes Teasers
Art director: Dmitry Loginov
Photography: Arseny Jabiev /Point Production
Style: Natasha Sych
Make up: Tima Leo /Point Production
Hair: Schwarzkopf Professional
Models: Dmitry Loginov, Igor Grigoriev, Alla Sigalova, Kuznetsova and Eugene Athos, Roman Yakubson, Natasha Sych, Vlad Lisovets.
Python lapel blazer, python sweatshirt: ARSENICUM fall/winter 13/14
Shoes: Premiata
Location: Apollo Studios