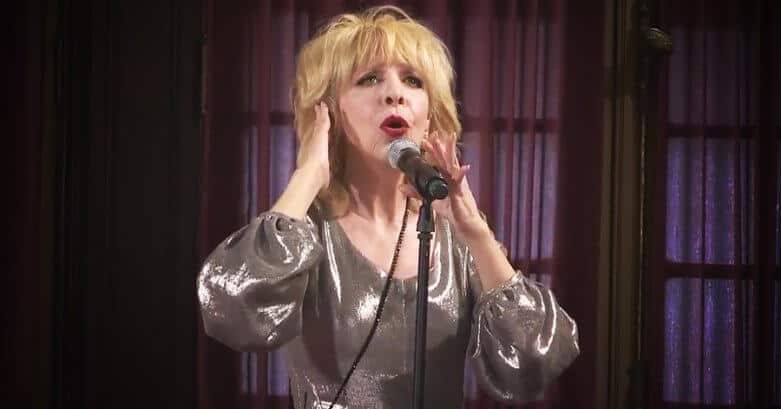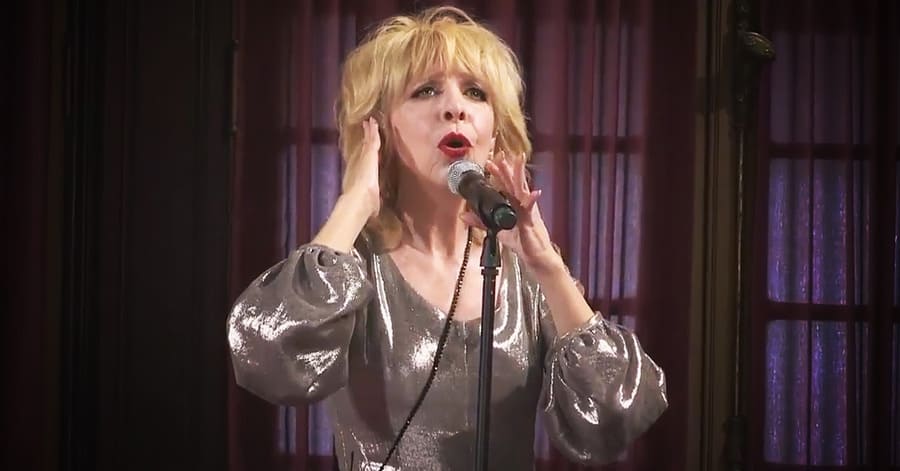 Little did the fashion loving audience at Creatures Of The Wind's Spring 2017 runway show know they would leave Manhattan's Masonic Hall so moved.
"The idea of the collection was strength through vulnerability. There's a power in sweetness. There's a power in softness. […] We kept saying, 'We need somebody like Julee Cruise to perform. And then it was like, 'Hold on, why don't we see if we can get her?'" Christopher Peters, one of the two designers behind the label, explained to Vogue.
And they did.
On the second day of New York Fashion Week, the Roadhouse singer took the stage in a custom silver dress for an evocative performance of three songs written for her by Angelo Badalamenti and David Lynch: "Rockin' Back Inside My Heart" and "The World Spins" from Twin Peaks, and Blue Velvet's "Mysteries Of Love."
In Julee Cruise's own words on Facebook:
Creatures of The Wind Fashion Show Was Pure Live Professional Work of Beautiful Theater…Nothing like being a live part of this experience!…..And Those Clothes!!
And here's the proof in the form of several short videos. You can't always see Julee in these, but you'll hear her. That's what matters.
https://www.facebook.com/nowfashion/videos/10155277182178289/?hc_ref=NEWSFEED
Rockin' Back Inside My Heart
https://www.instagram.com/p/BKHiG9QjwOU/?tagged=creaturesofthewind
https://www.instagram.com/p/BKIwGgRB46f/
https://www.instagram.com/p/BKItB5ihU3v/?tagged=creaturesofthewind
Julee Cruise!!!!!! #twinpeaks @CreaturesOTW #nyfw pic.twitter.com/31lzjr0XS5

— Raquel Laneri (@RaquelLaneri) September 8, 2016
The World Spins
https://www.instagram.com/p/BKGw6h5Derr/
https://www.instagram.com/p/BKG_HvkDuy9/?taken-at=1027630987
https://www.instagram.com/p/BKGz5JBh6rf/
Mysteries of Love
https://www.instagram.com/p/BKGlaCTAqz9/
https://www.instagram.com/p/BKGrwidg4vO/?tagged=creaturesofthewind
https://www.instagram.com/p/BKHfoe2BSmu/?tagged=creaturesofthewind
https://www.instagram.com/p/BKIr-F8D_Nu/?tagged=creaturesofthewind
https://www.instagram.com/p/BKGz5HuDGXq/
https://www.instagram.com/p/BKGopjnBwh6/