"Welcome to Canada!"
—from Twin Peaks: Fire Walk With Me
A Twin Peaks themed bar called The Black Lodge has recently opened on 630 Kingsway, Vancouver, British Columbia, Canada. Described on Yelp as having a "campfire/Twin Peaks vibe", The Black Lodge prominently displays Laura Palmer's prom picture at the bar, has tree slice tables —no Douglas Firs were harmed!— and their second bathroom is a full on tribute to the Red Room. I've been told a few more Twin Peaks references will be added soon, like "something" Bob related and more owls. Personal suggestion: framed obituaries of all three Canadian Renault brothers.
"We have always had in mind that if we were to be a fully Twin Peaks themed place that we may fall short of that task, as there are so many details!"  owner Claire tells Welcome to Twin Peaks. "That's why we went for a bit of a more laid back approach to it. I feel our identity is 1/4 Twin Peaks, 1/4 Lodge, 1/4 mount pleasant bar, and 1/4 vegetarian restaurant. Haha. That looks funny, but I think it's true."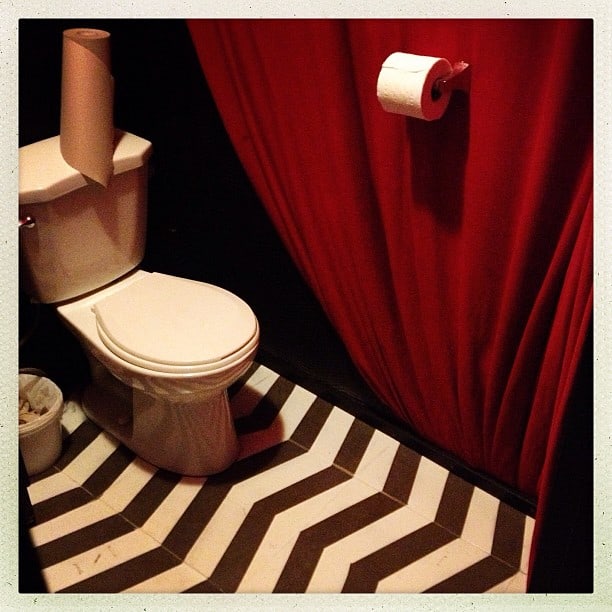 You won't find typical Twin Peaks food on the menu yet, except for a Dr. Jacoby drink. But since so many people walk in and ask for cherry pie, it's very likely to be added soon. No hickory sticks or roasted legs of lamb for the Horne brothers among us; it's all vegetarian fare. A review on Facebook goes: "No Bob, giants or little people. But great hot dogs!" so that means their veggie hot dogs are "really something."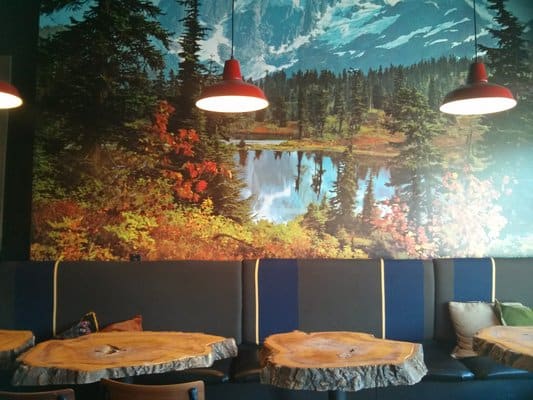 The Black Lodge is not the only one of its sort, but it is the first in Canada. Other examples of Twin Peaks themed watering holes around the world are The Log Lady Cafe in Copenhagen, the Doug Fir Lounge in Portland, The Bookhouse Pub in Atlanta and Mission Chinese Food in New York City.
They've opened just a few weeks ago, but The Black Lodge owner guarantees us that over time, they'll have "much more Twin Peaks vibes" going on. "So many people are coming by with new ideas they want to see at our bar. It's really nice to have people contribute to our decor and ideas the way they have been, and I am excited and open to a lot of those requests." says Claire. She adds: "And if you know where to get a cheap porcelain Venus de Milo bust for our Red Room, please get in touch."
Address: 630 Kingsway , Vancouver, British Columbia V5T 3K4, Canada
Telephone: +1 604-620-7070
(Summer) opening hours: 5:30 PM – 12:00 AM