Blink and you'll miss it, but Cartoon Network's Regular Show inserted a little Twin Peaks tribute into their Lunch Break episode, which aired on June 24, 2015.
In the twenty-eighth episode of season six, which was written and storyboarded by Minty Lewis and Ryan Pequin, lead protagonists Mordecai and Rigby chase a sandwich while passing through several portals. One being a room with red curtains, a zig zag floor pattern and familiar floor lamps.
For more Twin Peaks references in cartoons, check out a recent one by The Simpsons, or the homage in Scooby Doo.
Hat tip to James Francis for spotting this one!
The Red Room In Regular Show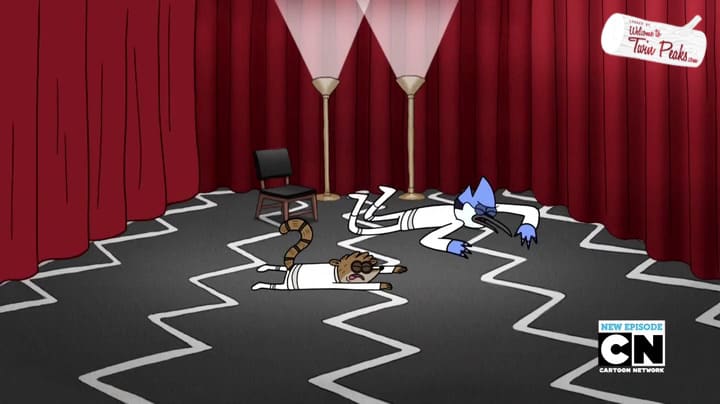 Where did the curtain come from?
https://instagram.com/p/4ox2ZpGmU8/?taken-by=welcometotwinpeaks