Let's continue the I Love Twin Peaks t-shirt series with an homage to the signature slice of heavenly cherry pie straight from the counter of the Double R Diner. Yes, the pie might appear to have the shape of a triangle instead of a heart, but look closer, Coop, there are some hidden clues you'll love to discover.
Please note that the design is lickable but not flavored.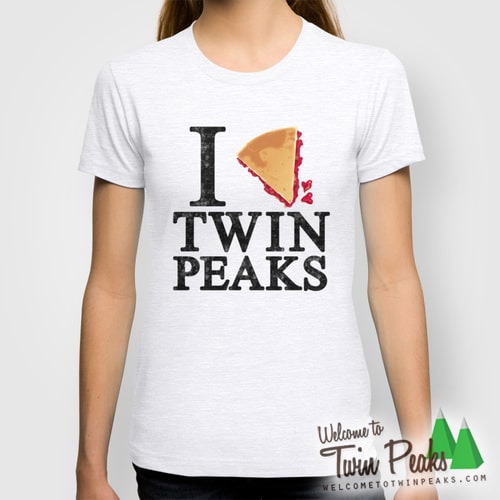 » Order the I Love Twin Peaks (Cherry Pie) t-shirt (multiple fits and colors available).
» Check out the other Twin Peaks t-shirts.