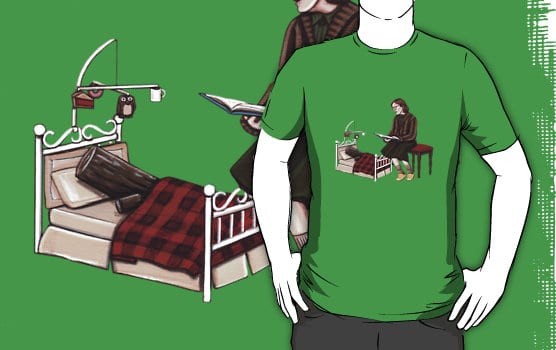 Once upon a time, there was a little log and his best friend, an owl that wasn't what it seemed…
"Bedtime for Log" is a fantastic Twin Peaks inspired piece by freelance illustrator and gallery artist Kiersten Essenpreis from Chicago, IL.  Starring the Log Lady reading a bedtime story to her log, the work is part of a series of Kiersten's favorite movie and television characters on their "Day Off" and was first exhibited at Gallery 1988 East in Los Angeles, CA.
This particular piece by the Chicago, IL-based artist is not available as a print (yet), but the original painting is available for sale here. And recently, Bedtime For Log also became available as a t-shirt.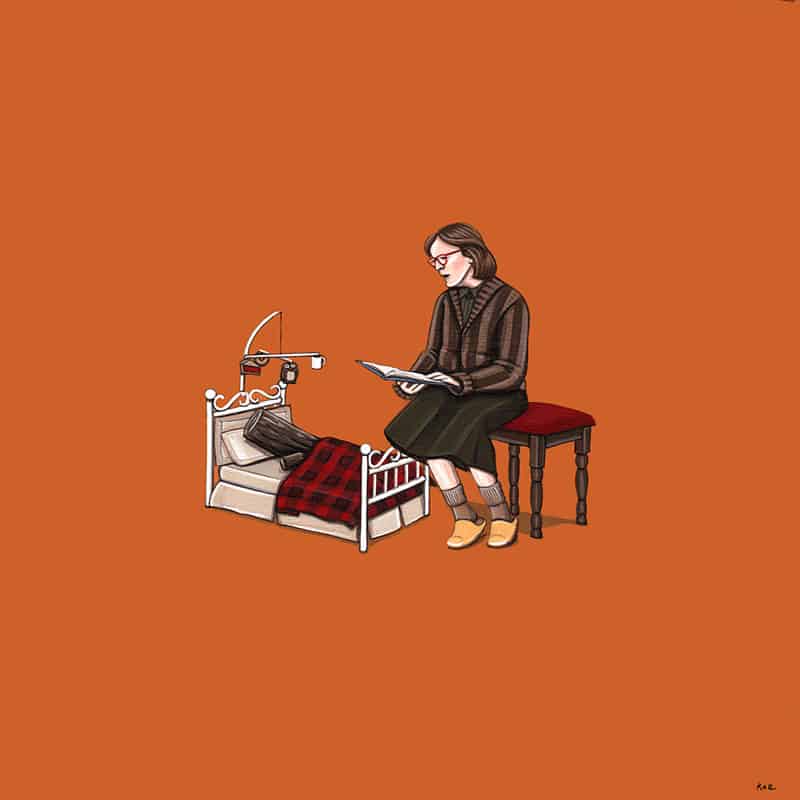 Here are some other brilliant pieces from the "Day Off" series. Do you recognize the characters?