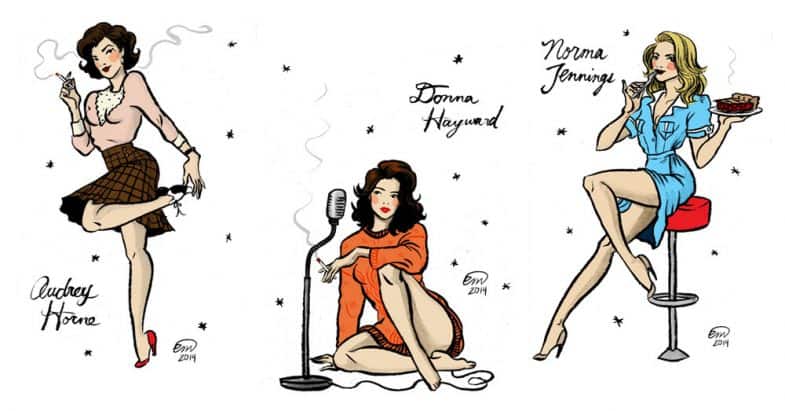 Illustrator Emma Munger works at a San Francisco comic book store and loves to draw Sailor Jerry inspired pin-up versions of her favorite television and movie heroines. Her portfolio includes the female cast from Boardwalk Empire, Orange Is The New Black, Ferris Bueller's Day Off and even Amy Poehler's Leslie Knope from Parks and Recreation.
Last year, she started drawing Twin Peaks pin-ups and her first Ladies of Twin Peaks tattoo flash sheet —featuring Shelly Johnson, Donna Hayward, Audrey Horne and Laura Palmer— was very well-received by the Welcome to Twin Peaks community.
In fact, this guy even decided to get the Shelly Johnson pin-up tattooed on his arm for real.
When Emma went on to do a few others, including one hell of a sexy pin-up version of the Log Lady, I suggested putting them on a calendar. That required her to draw a few more in order to fill up those extra months, and that's how Emma eventually gifted us with the best imaginable Twin Peaks pin-up ever: Denise Bryson. "She was the most fun character to draw," says the artist. Check all of them out below!
The Ladies of Twin Peaks As Pin-Up Girls
Individual Twin Peaks pin-up girls are available as mugs, or you can get all of them together on a tote bag.
UPDATE: The Men of Twin Peaks have been turned into pin-ups as well!
NEW: Annie Blackburn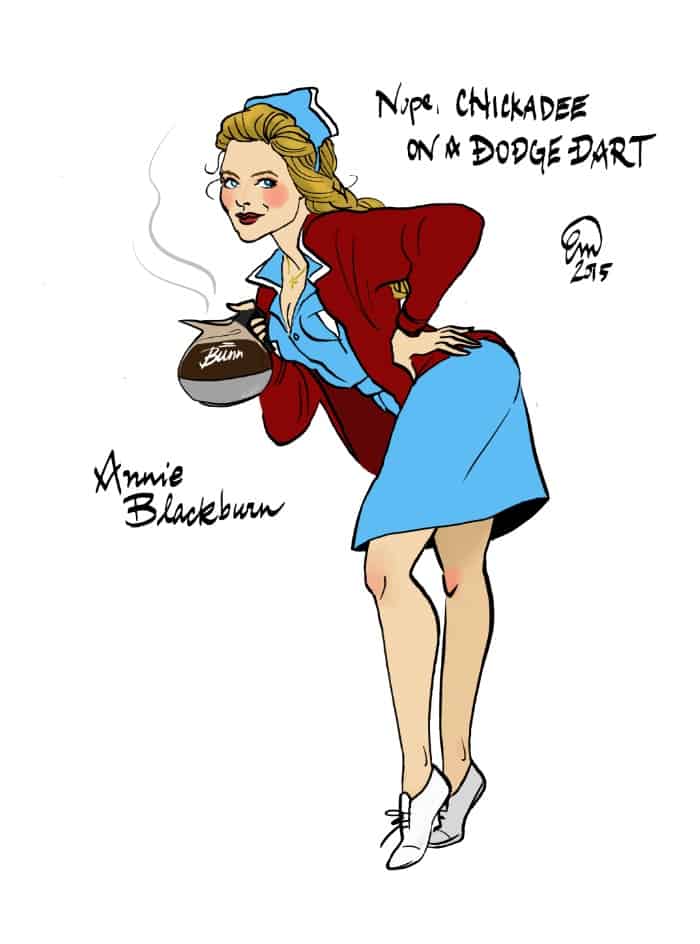 Audrey Horne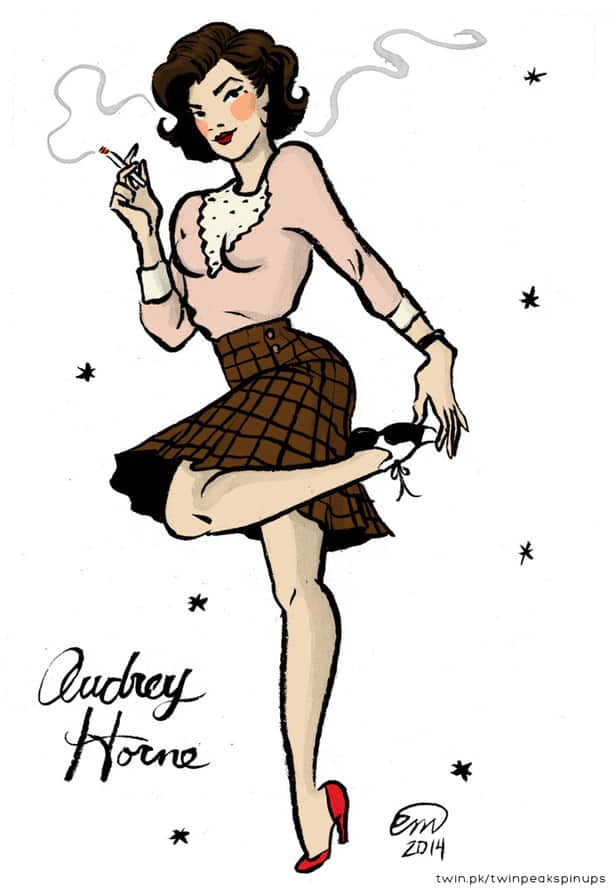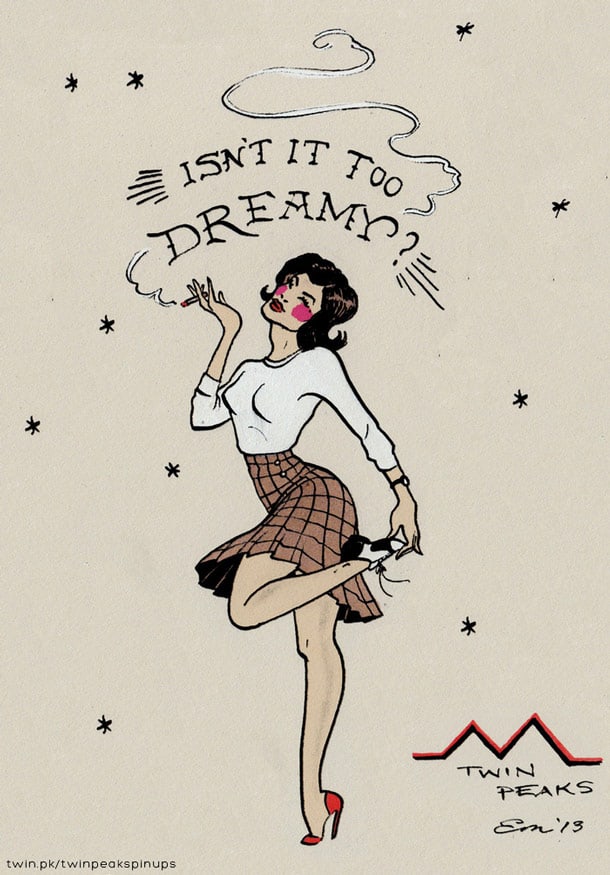 Shelly Johnson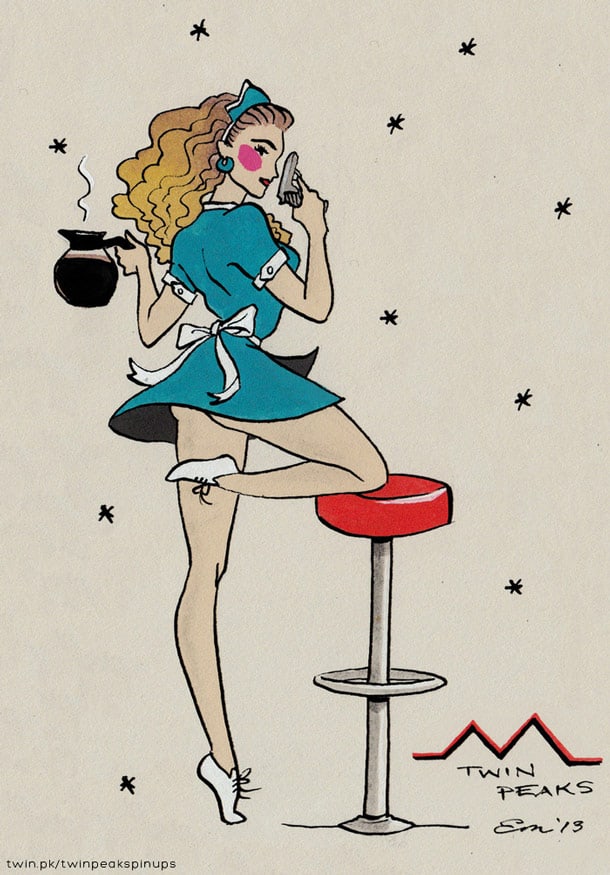 Norma Jennings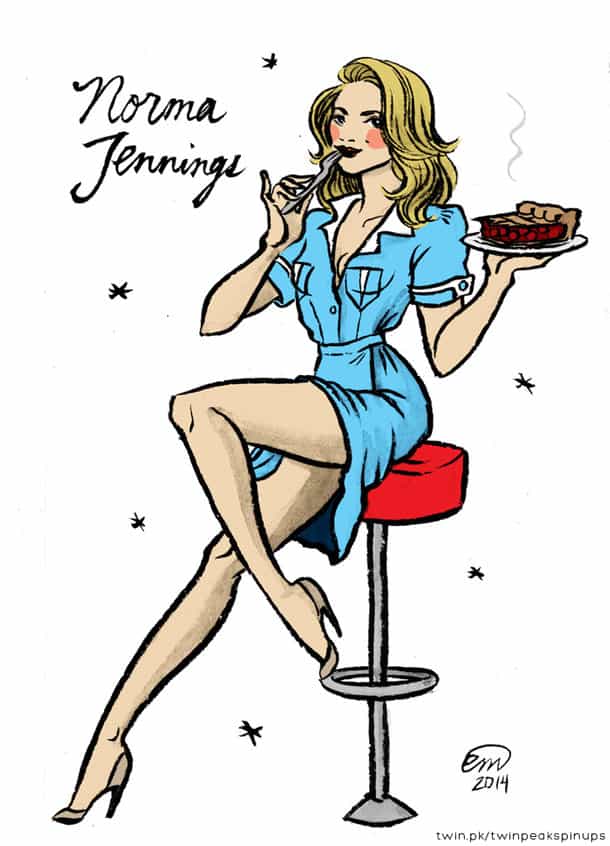 Nadine Hurley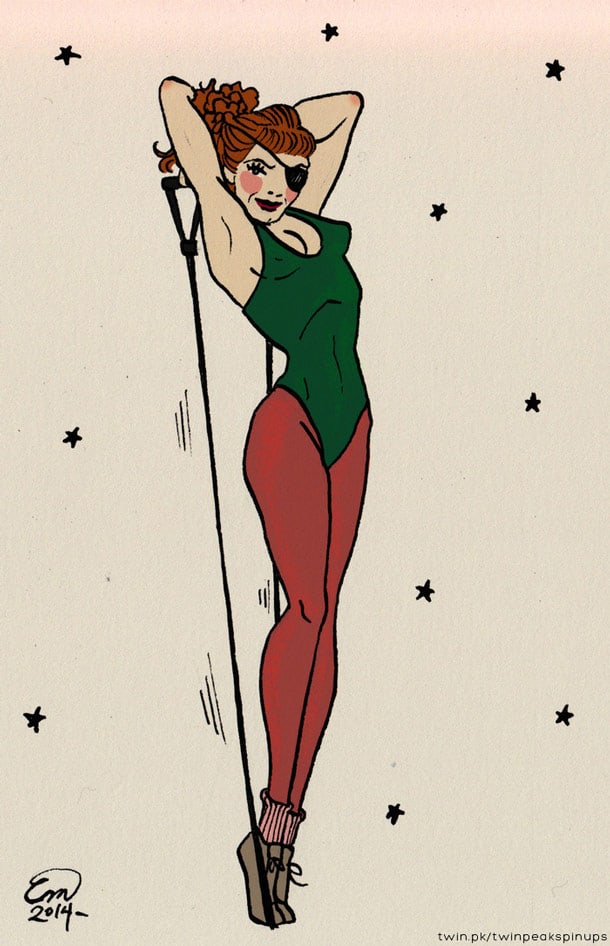 Maddy Ferguson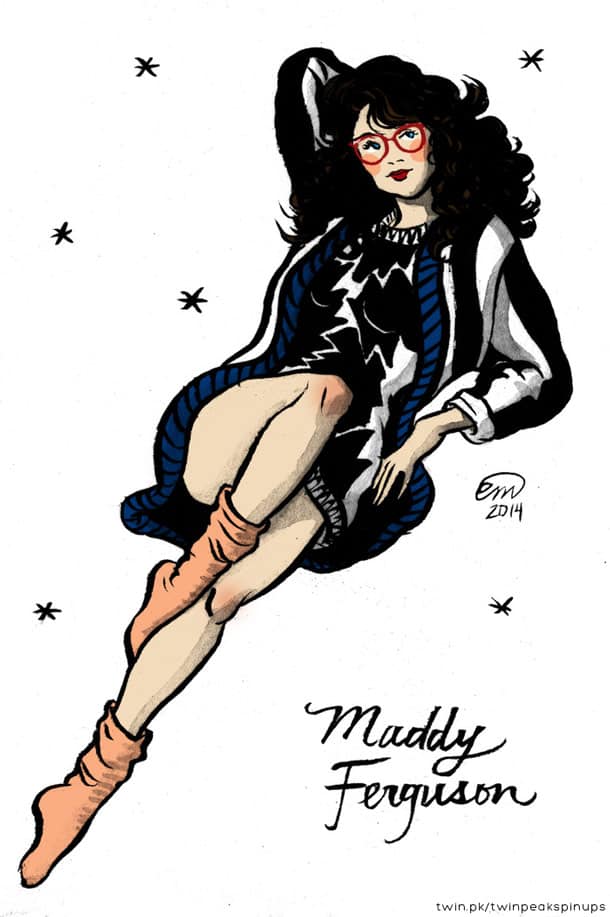 Lucy Moran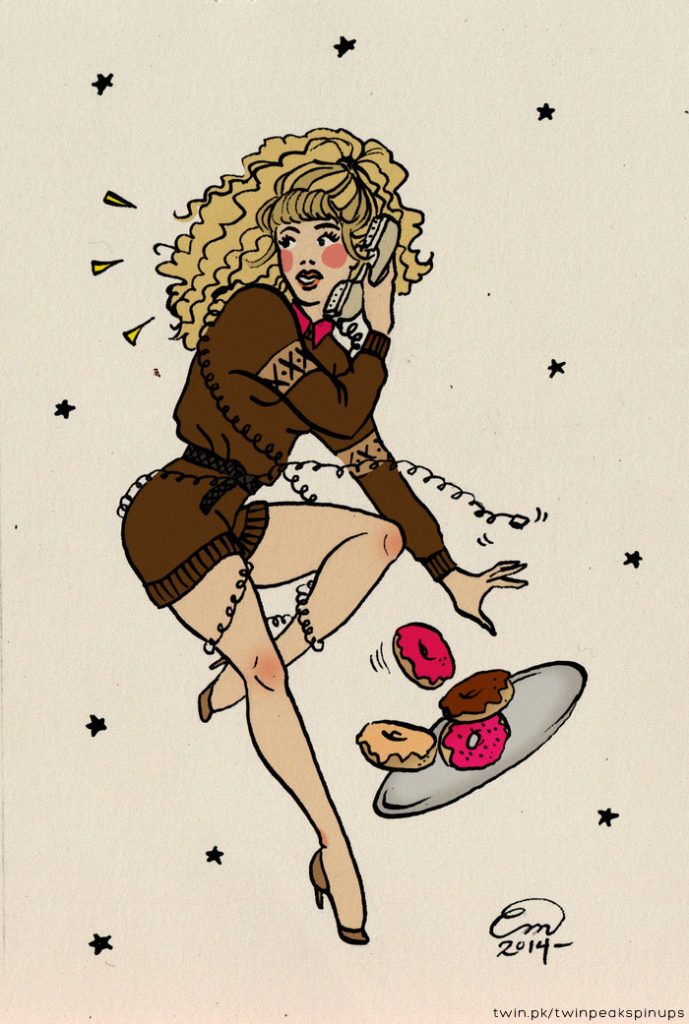 The Log Lady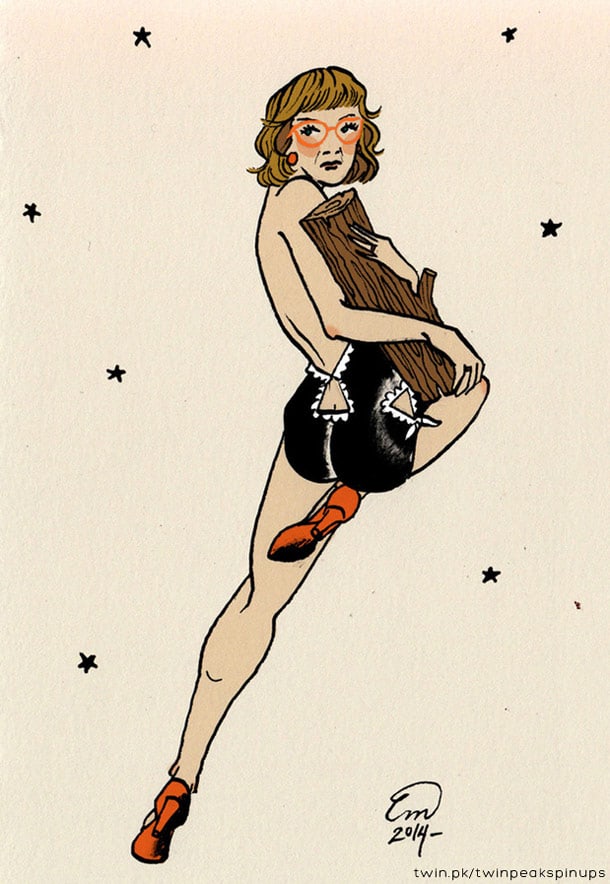 Laura Palmer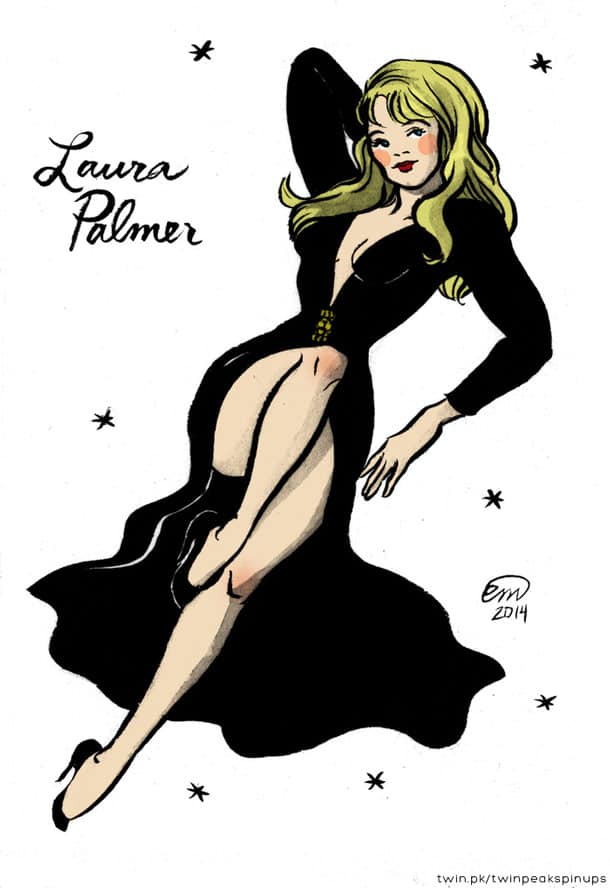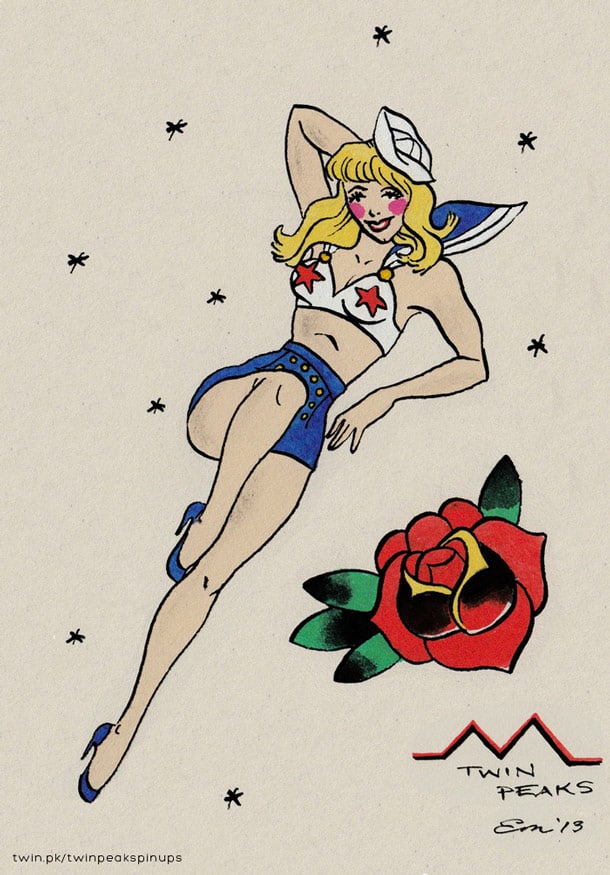 Josie Packard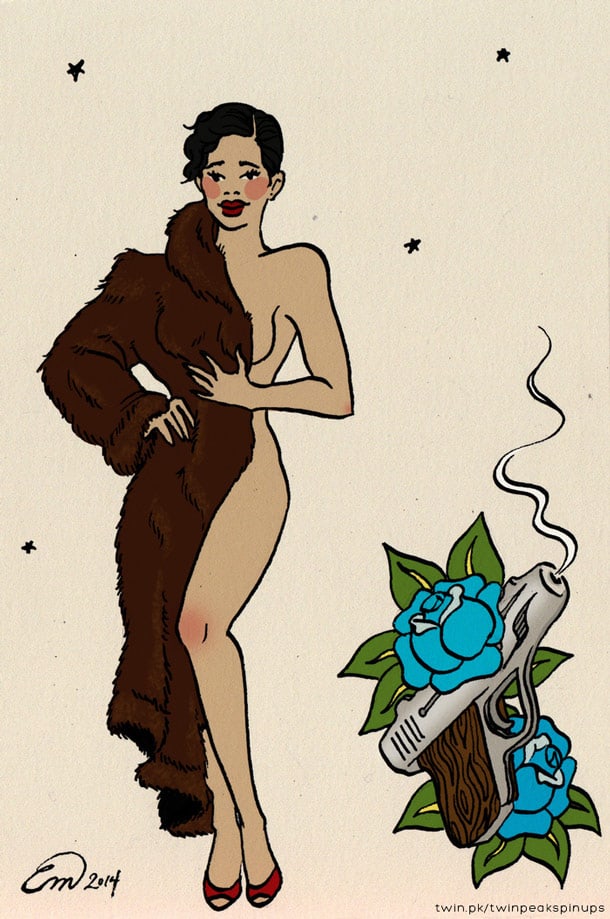 Donna Hayward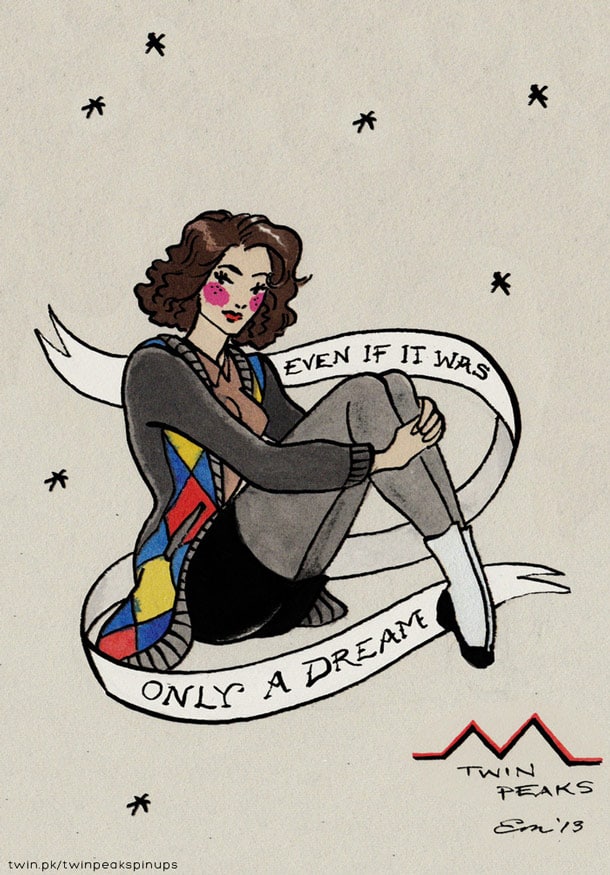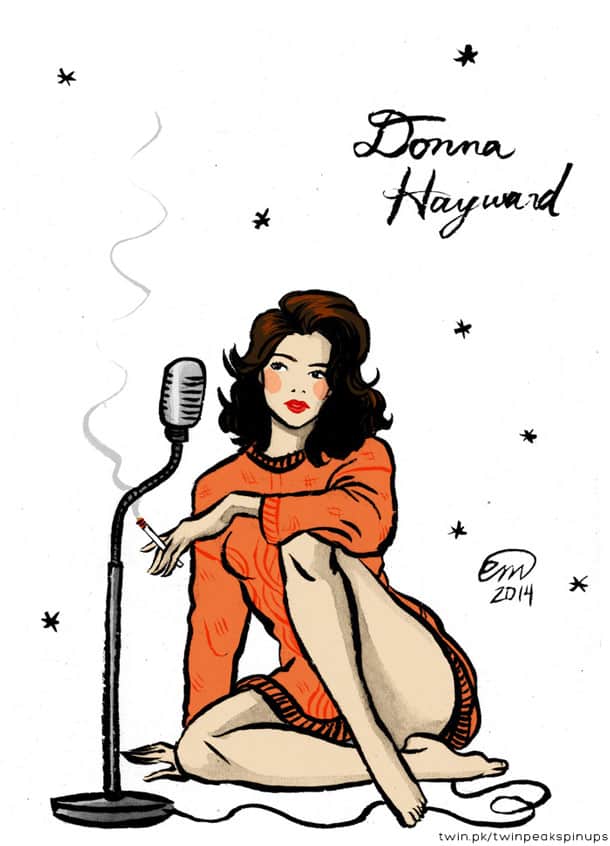 Catherine Martell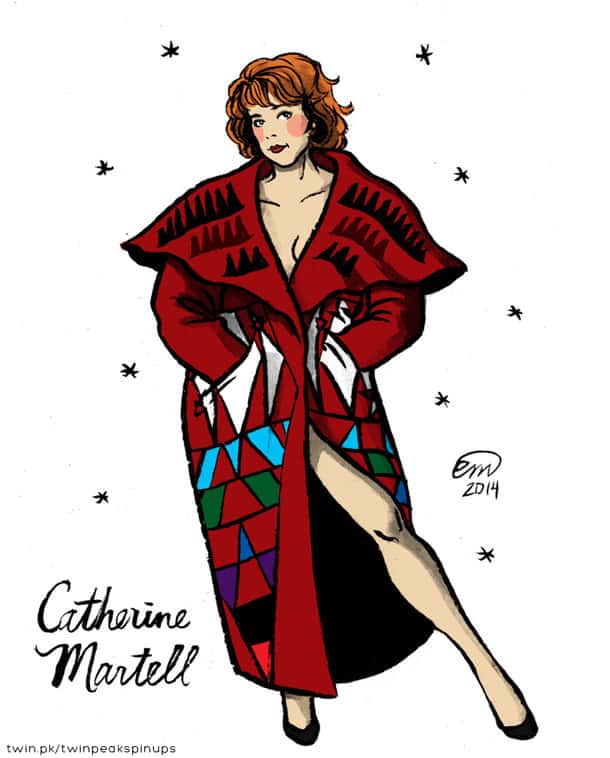 Denise Bryson