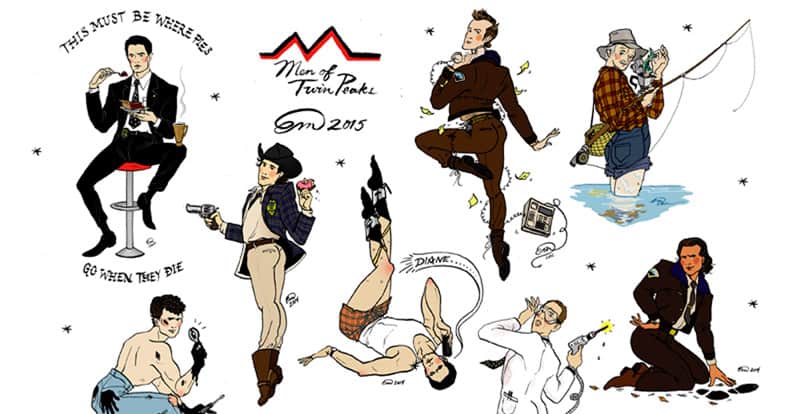 Almost immediately after sharing the beautiful Ladies of Twin Peaks pin-ups last year, readers started requesting pin-up versions of male Twin Peaks characters. Well… good news! San Francisco-based illustrator Emma Munger just finished an all-male series of sexy Twin Peaks pin-ups inspired by tattoo artist Norman "Sailor Jerry" Collins. And she gave Welcome to Twin Peaks the scoop to share the complete set with you today.
You may have already seen her Dale Cooper one wearing little more than his famous gravity boots, which was Emma's New Year's treat for the fans. But she made a second, cherry pie-devouring Coop, as well as 18 other Twin Peaks characters both young and old; from biker James Hurley to an ukulele-playing Dr. Jacoby, and from forensics expert Albert Rosenfield to Pete "Gone fishing" Martell. And, oh yes, Killer BOB!
Remember, all of Emma's male Twin Peaks pin-ups are available mugs.
And if you decide to get one of these tattooed (like some of you already did with the ladies) be sure to share a photo!
Special Agent Dale Cooper pin-up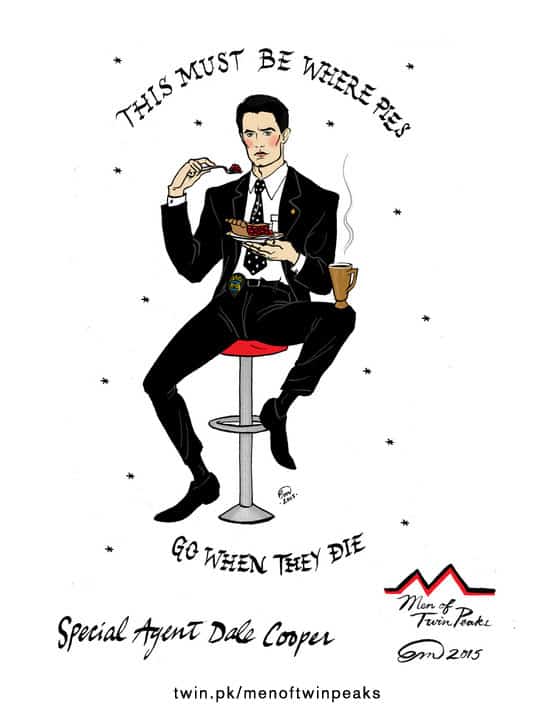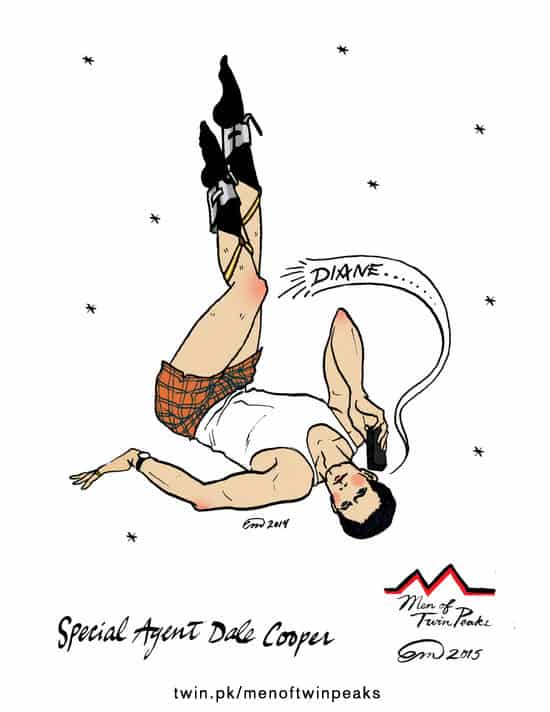 Sheriff Harry S. Truman pin-up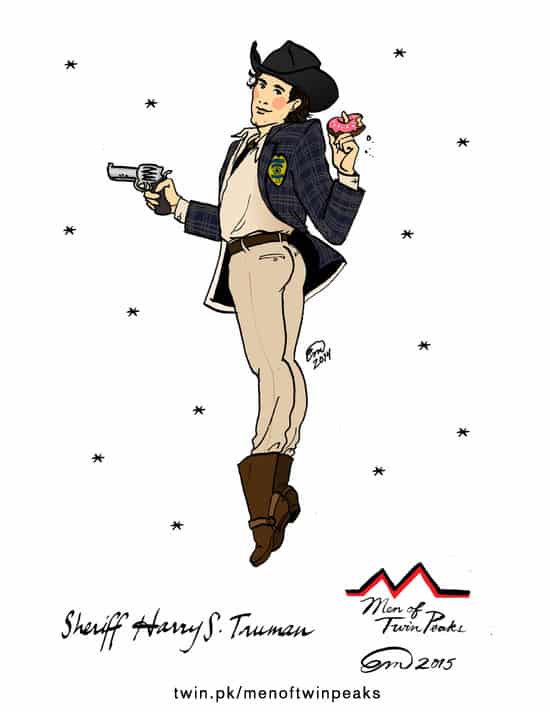 Deputy Tommy "Hawk" Hill pin-up
Deputy Andy Brennan pin-up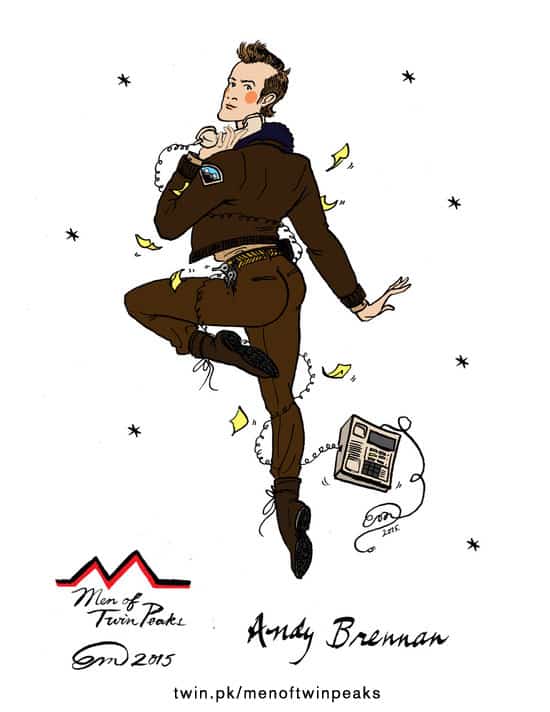 FBI's Albert Rosenfield and Gordon Cole pin-ups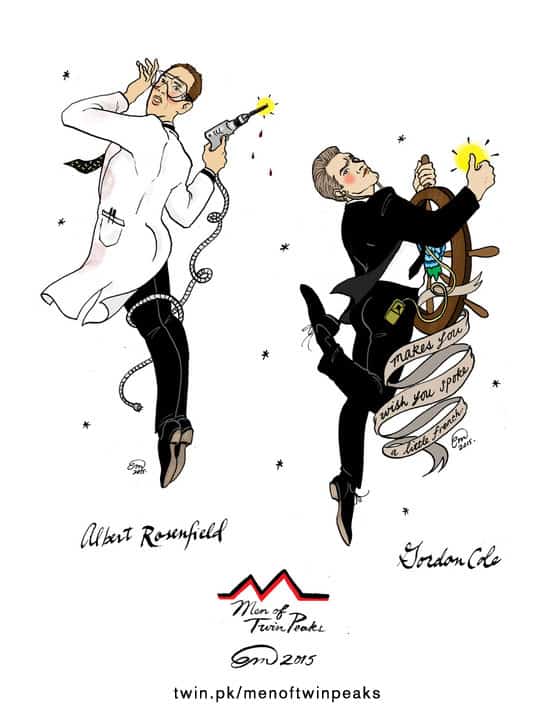 Pete Martell pin-up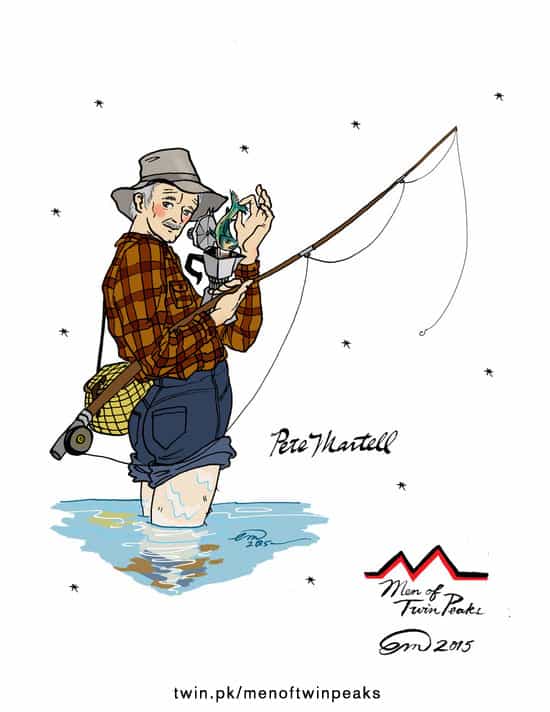 Leland Palmer pin-up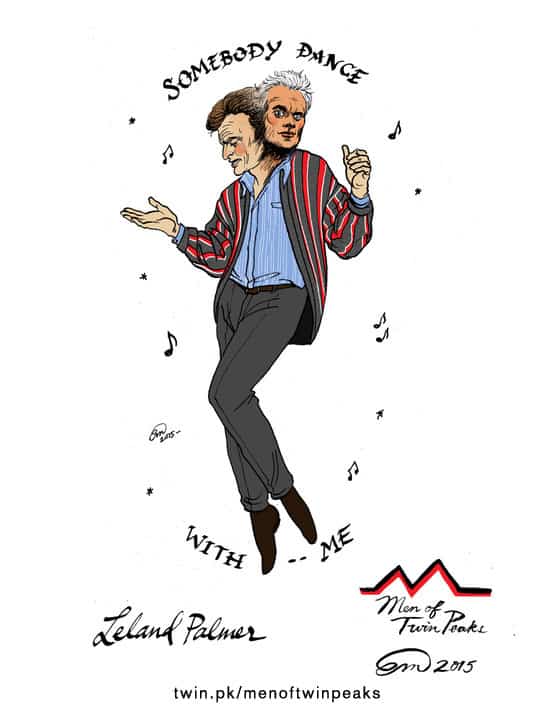 Killer BOB pin-up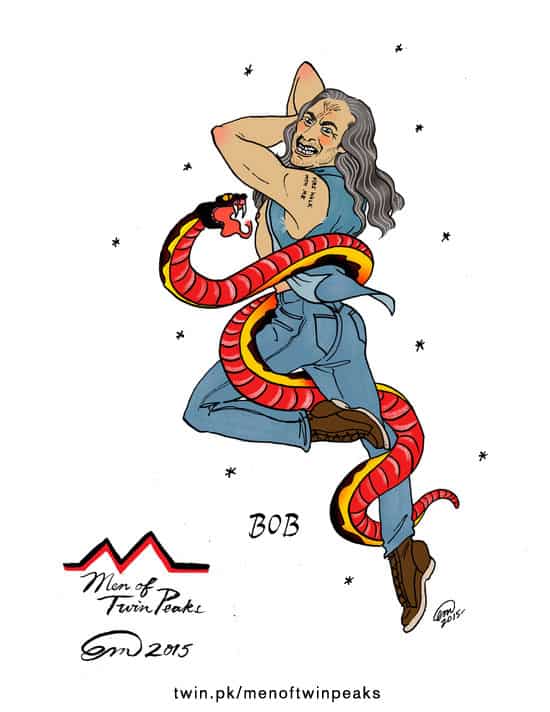 One-Armed Man pin-up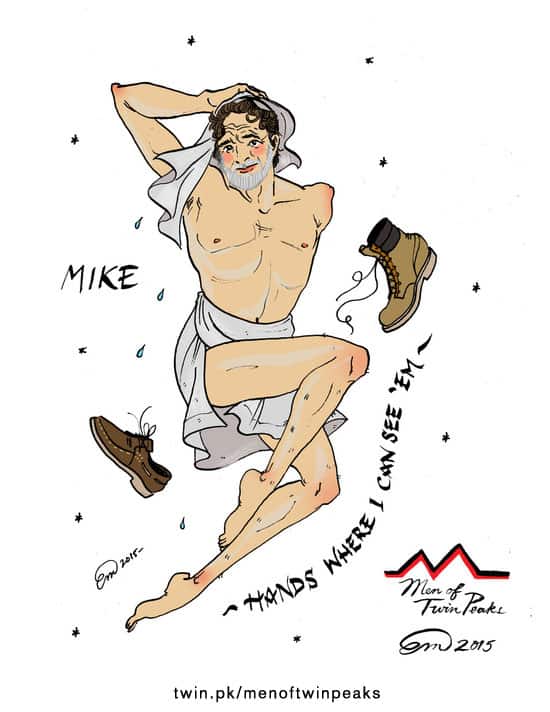 Major Briggs pin-up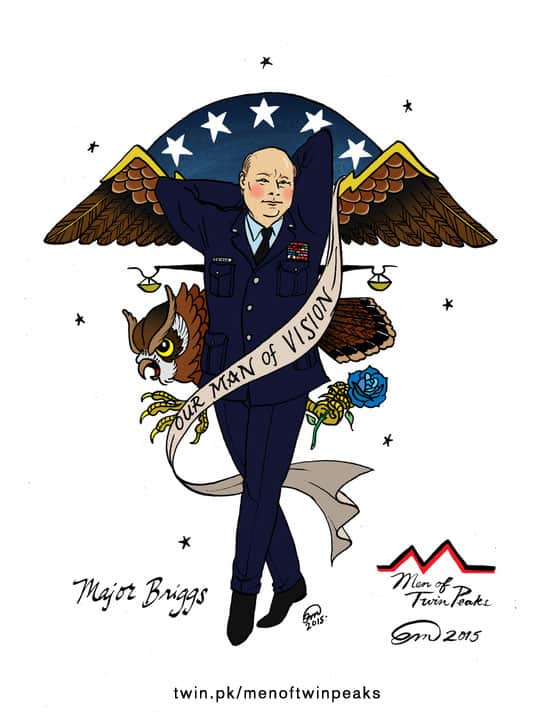 Leo Johnson pin-up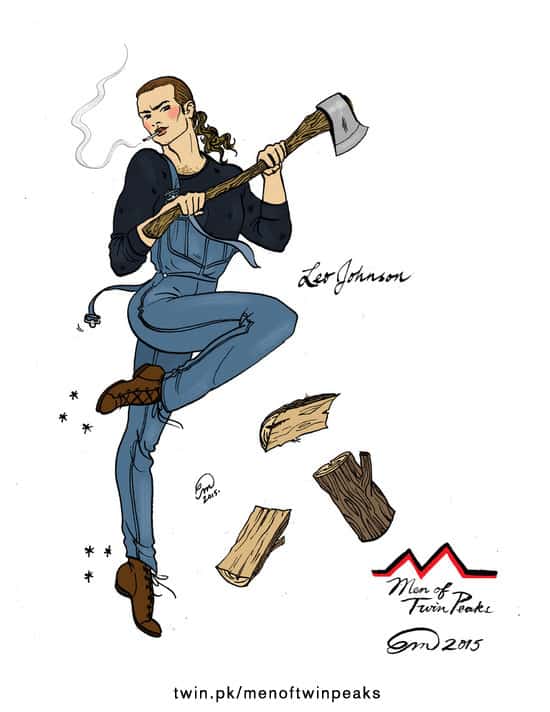 James Hurley pin-up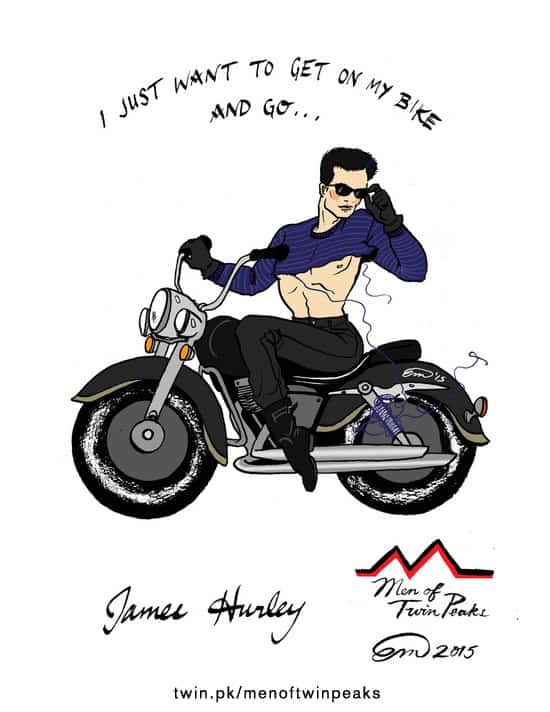 "Big" Ed Hurley

Hank Jennings pin-up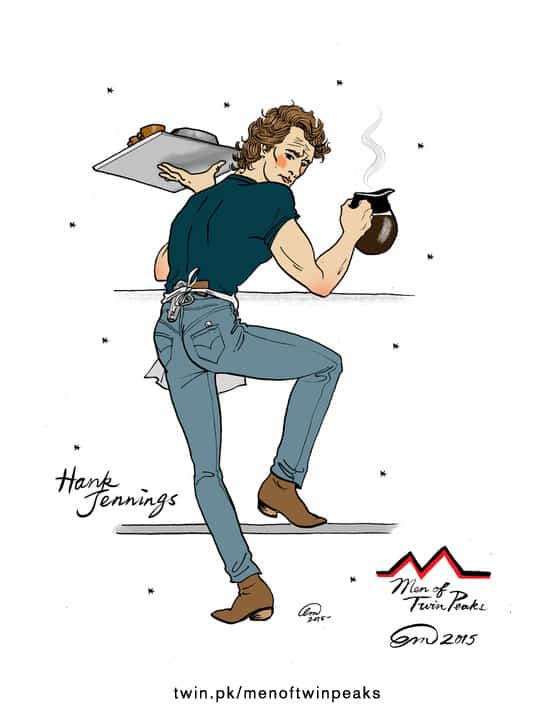 Bobby Briggs pin-up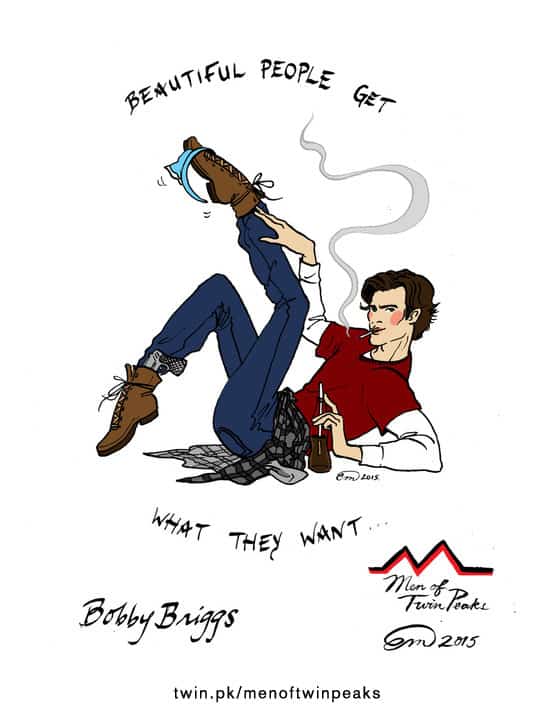 Dr. Lawrence Jacoby pin-up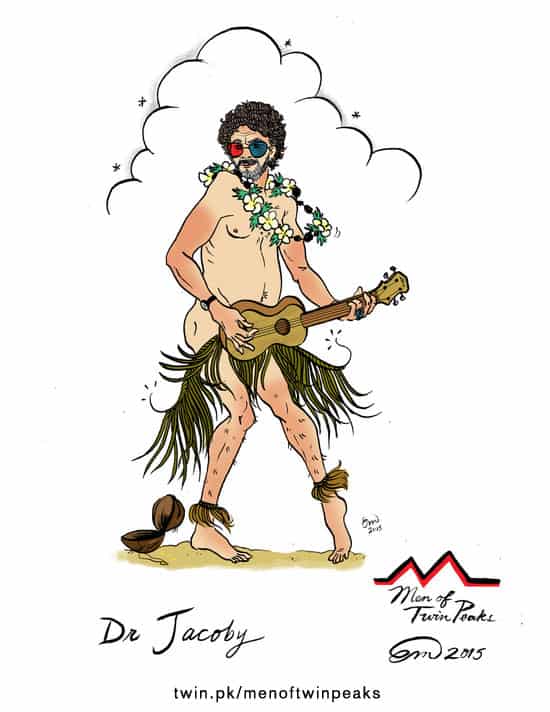 Benjamin and Jerry Horne pin-ups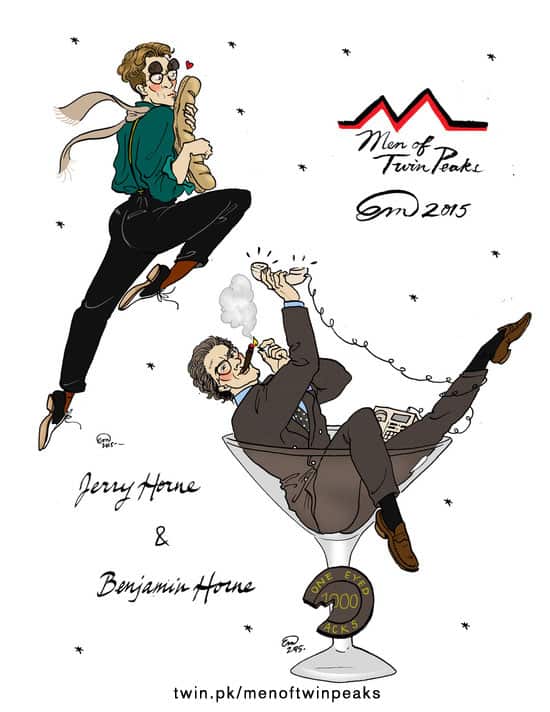 Men Of Twin Peaks Flash Sheet