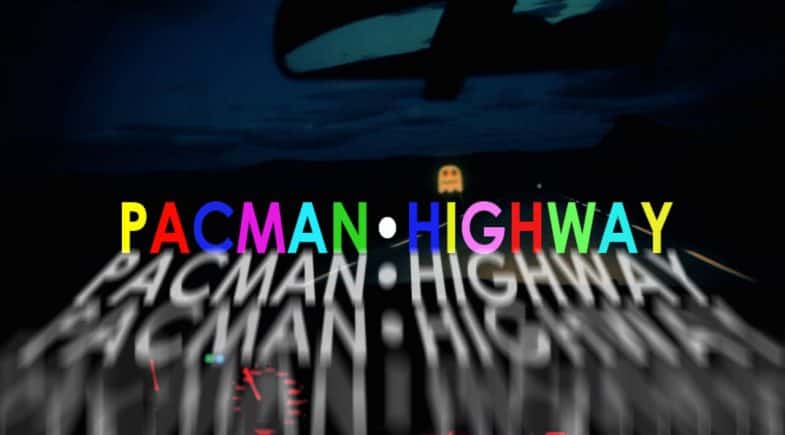 Pac-Man Highway, created by Fabio Palmieri for NotWorkingFilms back in 2011, does the unlikely job of marrying 1980 arcade game Pac-Man with the title sequence of David Lynch's Lost Highway. The music was done by Power-Pill, better known as Aphex Twin. And that's really all there is to say about this mash-up.
"If Pac-Man had affected us as kids, we'd all be running around in dark rooms, munching pills and listening to repetitive electronic music."
—Marcus Brigstocke
Check out Black Lodge 2600 if you want to play an actual David Lynch inspired Pac-Man-esque game.
PAC-MAN HIGHWAY – Level 1