Bobby Ewing hears about Twin Peaks from a guy in a bar… and he's not impressed:
I got a great 30 minute drama: it's all about this dwarf that sings backwards — it sounds high concept, right? Sure it does. I figure you take a woman that talks to logs… I dunno… maybe a couple of jelly doughnuts
This scene from the Dallas episode "Smooth Operator" aired February 15th in 1991 and was ripped for our pleasure by Jason Ronbeck!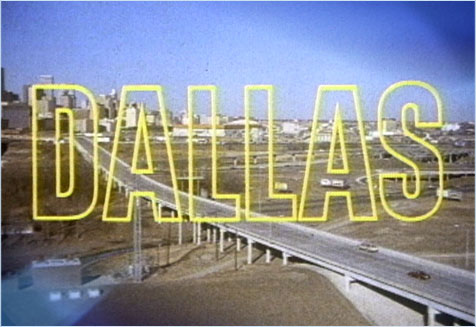 Another little known fact; did you know that both series share an actor? Joshua Harris, who played Bobby and Pamela Ewing' adopted son, Christopher, is better known to Twin Peaks fans as the mischievous Nicky. At the age of 15, Josh retired from show business to pursue a professional career in baseball. He eventually played for the Chicago Cubs, but is now back in the entertainment business as a producer/director. Who'd have expected so many great things of little Nicky?