Oops! No results, try changing your search!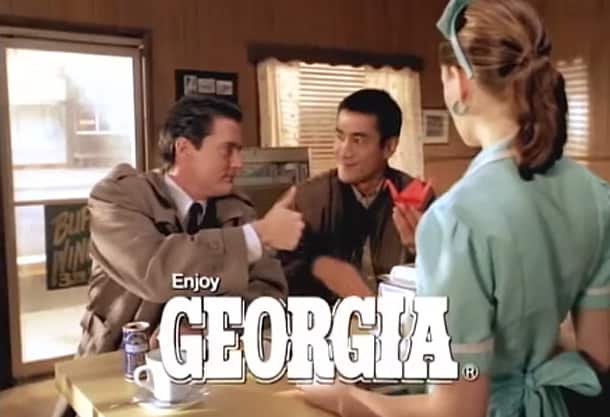 With the release of Twin Peaks: The Entire Mystery on Blu-ray, your Definitive Gold Box Edition suddenly doesn't look so "definitive" anymore, does it? Even the DVD set's bonus features were transferred, often updated (to 1080p HD), and sometimes even extended for the Blu-ray release.
But wait!
For unknown reasons, a handful of extras didn't make it to the Blu-ray box set. But you can now watch all "the missing pieces" of Twin Peaks: The Entire Mystery below…

Kyle MacLachlan's opening monologue for Saturday Night Live (
9/29/1990

)

…with arguably the worst David Lynch impression ever.
Saturday Night Live's Twin Peaks comedy sketch (
9/29/1990

)

Can you spot Conan O'Brien?
Georgia Coffee Commercials
Did you know Georgia's sales double the sales of Coca-Cola in Japan?
Lost
Cherry Pie
A Mystery Of 'G'
The Rescue
Julee Cruise – Falling (Music Video)
It cannot get any more '90s than this.
What didn't make it to the Blu-ray either are the blue Artisan set's audio commentaries by Duwayne Dunham, Frank Byers, Tina Rathbone, Lesli Linka Glatter, Tim Hunter, Robert Engels, Caleb Deschanel, Harley Peyton and Richard Hoover. Likely because David Lynch believes audio commentaries demystify the picture. The commentaries are not available online, but you can grab The First Season box for less than $20 on eBay.