I will tell you three things. If I tell them to you and they come true, then will you believe me?
—The Giant
David Lynch will direct 18 new episodes of Twin Peaks.
Angelo Badalamenti is composing brand new music for the series.
Twede's Cafe in North Bend, WA, will be restored as the original Double R Diner set.
I'll let that sink in for a minute.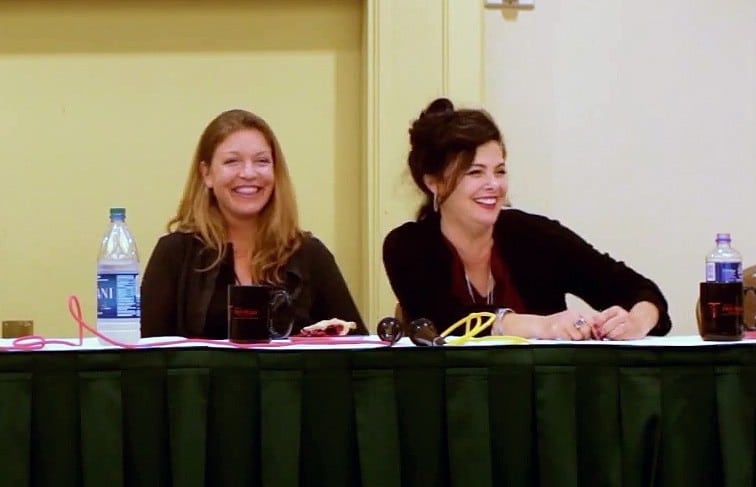 These three revelations were made this afternoon by Sherilyn Fenn and Sheryl Lee during a Twin Peaks panel at Crypticon in Seattle. "Yes. Those were the major reveals," someone close to the organization of the convention confirmed in a message to Welcome to Twin Peaks. "They didn't seem to know much past that," he added.
Seriously, that's about all the mind-blowing Twin Peaks news we can deal with at once. We'll see twice the number of new episodes than originally expected. Even more beautiful music by maestro Badalamenti will be added to the already enormous soundtrack archive. And the backdrop for the new series will be the beautiful Pacific Northwest again, including North Bend and Snoqualmie, WA. And we will all be able to enjoy a slice of cherry pie and damn good coffee at the original Double R Diner again!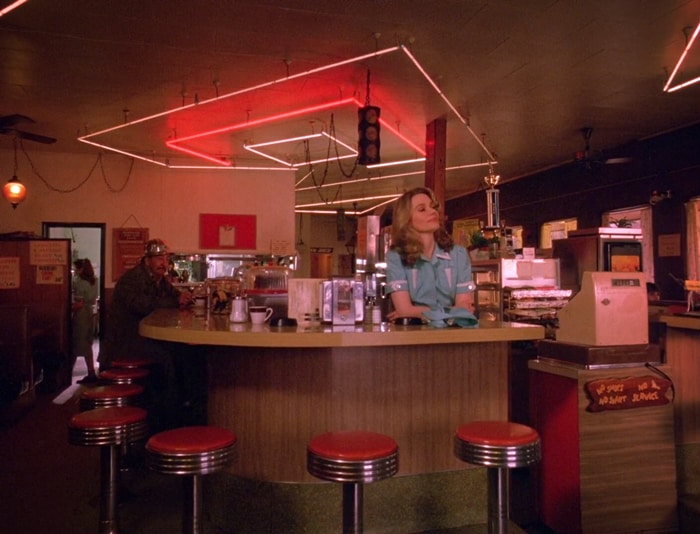 Whoever thought recent budget woes were about someone's personal paycheck, you couldn't be more wrong. Thank you, Showtime! You're definitely spoiling us!
Oh yeah, and shooting is now said to start in September. Start planning your pilgrimage!
Twin Peaks Panel with Sheryl Lee and Sherilyn Fenn on May 23, 2015 (Video)
UPDATE: Here's the video of the panel, thanks to Brittyn!
And the highlights by Mad Bros Media.