Ever since the Twin Peaks pilot aired, February 24th has been a special date for Twin Peaks fans. The morning of that very day in 1989, shortly after the lonesome foghorn blows, a sleepy Pacific Northwestern town is shaken by the murder of their Homecoming Queen, Laura Palmer. At least, that's how the story goes in Mark Frost and David Lynch's original '90s series.
For decades now, February 24th has been the first day of rewatches, marathons, and even pilgrimages to the filming locations. In 2015, Welcome to Twin Peaks for the first time pushed #TwinPeaksDay as a worldwide online event, and by the end of the day thousands of rejoicing fans were joined by Kyle MacLachlan as the first participating cast member, Not in the least because Dale Cooper is the first character to establish the actual date of the story when he arrives in town, the actor's acknowledgement officialized the online celebration.
Fast forward to today, the 2018 edition, which is marked by the official proclamation of February 24th as Twin Peaks Day by the neighboring Washington state towns of Snoqualmie and North Bend, both featured prominently as the backdrop in the original series, the movie, and last year's revival.
Twenty-eight years after the historical premiere, official and sealed "Twin Peaks Day" documents now exist as the real Twin Peaks embraces its fictional doppelgänger. Mess with the past as much as you want, Coop, but Twin Peaks Day will always be a thing in our timeline! Thumbs up to local fan Karl Reinsch for his time and effort to make this happen.
Snoqualmie's official Twin Peaks Day 2018 proclamation
North Bend's official Twin Peaks 2018 proclamation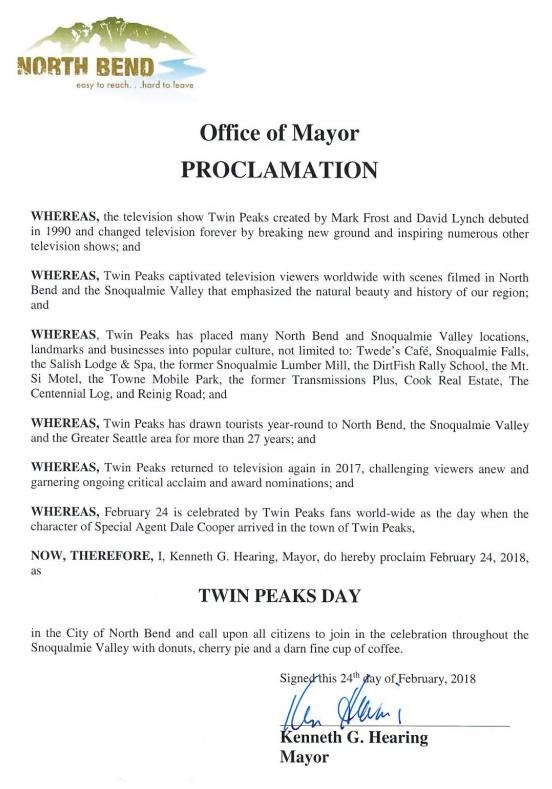 UPDATE: Twin Peaks Day 2019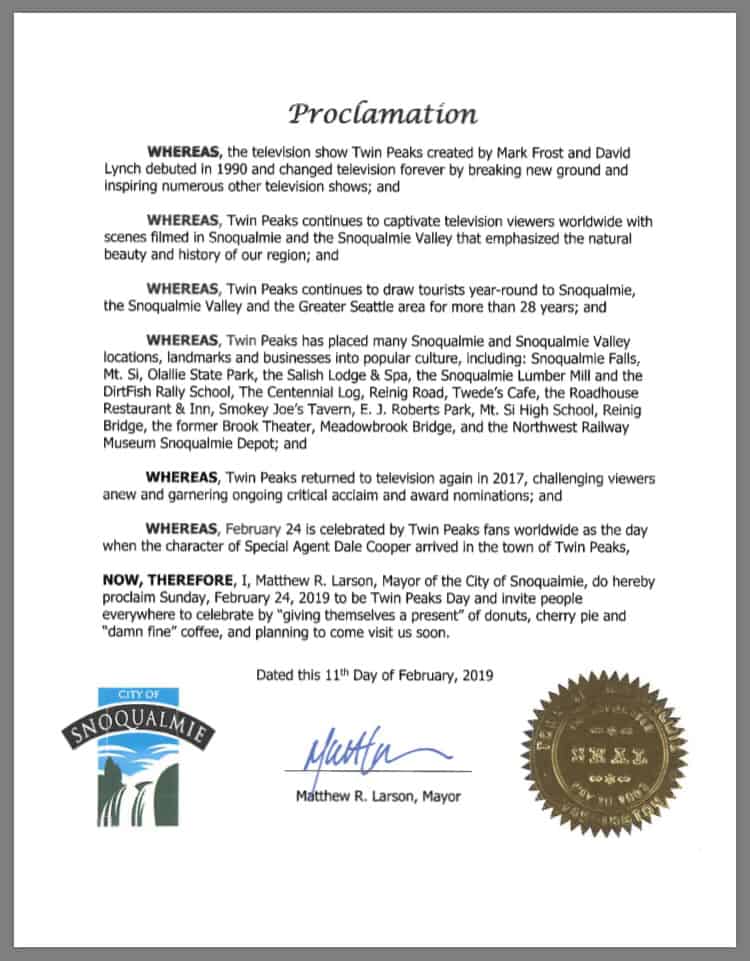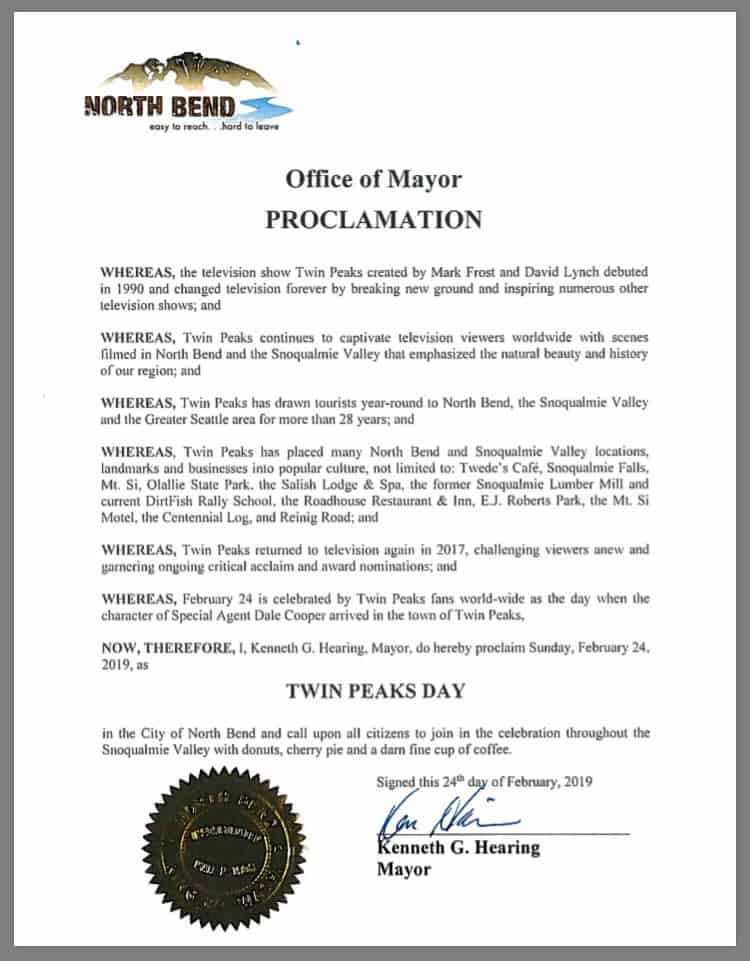 UPDATE #2: Twin Peaks Day 2020