After learning about it from Annie Blackburn, and with the help of Deputy Andy Brennan —it's always Andy— Dale Cooper discovers the Owl Cave Symbol for the first time deep within Ghostwood National Forest, inside Owl Cave. Hence its name.
Ever since Episode 25, the owl cave symbol has returned in different shapes and forms. Max Gershman created an animation to illustrate its multiple occurrences in Twin Peaks, Twin Peaks: Fire Walk with Me and Twin Peaks: The Return, hinting at several interpretations, and eventually linking it to the symbol on Mr. C's playing card.
Do you agree all these symbols are related?
First occurrence on the lever in Owl Cave
Resembles an actual owl
The ring (first seen in Twin Peaks: Fire Walk with Me)
Resembles corn on the cob (pre-creamed corn)
Twin Peaks / Mountains
Cooper's combination of the Log Lady and Major Briggs' tattoos
Hell/Earth/Heaven
MOM (Philip Gerard's actual tattoo)
The symbol Mr. C is after (also seen on Major Briggs' coded message)
In other news, Showtime is now taking pre-orders for the ring worn by Laura Palmer, Teresa Banks, Dougie Jones, Ray Monroe, and others…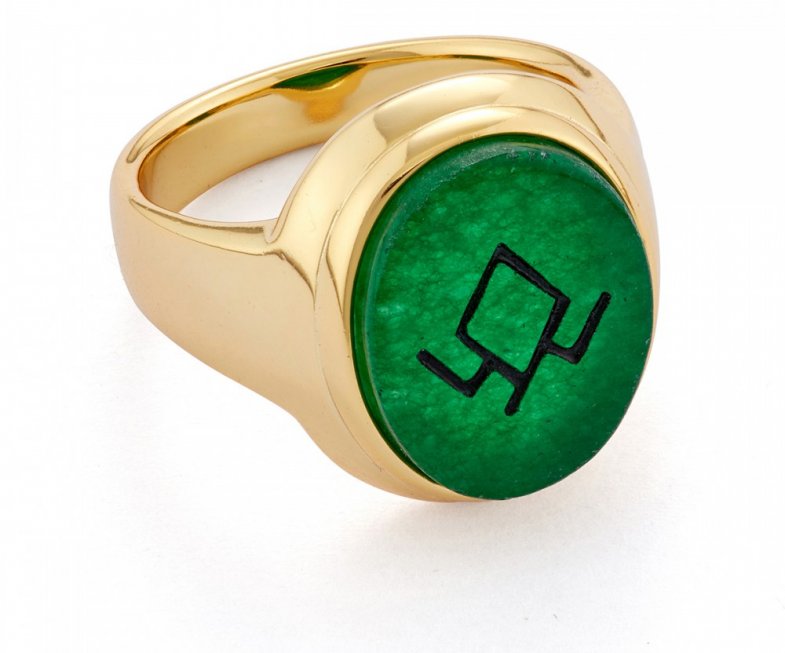 Hat tip to Curt Clendenin for sharing the GIF. Have you created a fascinating video, written an in-depth article, or decoded the window cleaner's movements? Please submit your content (or tips) for consideration.