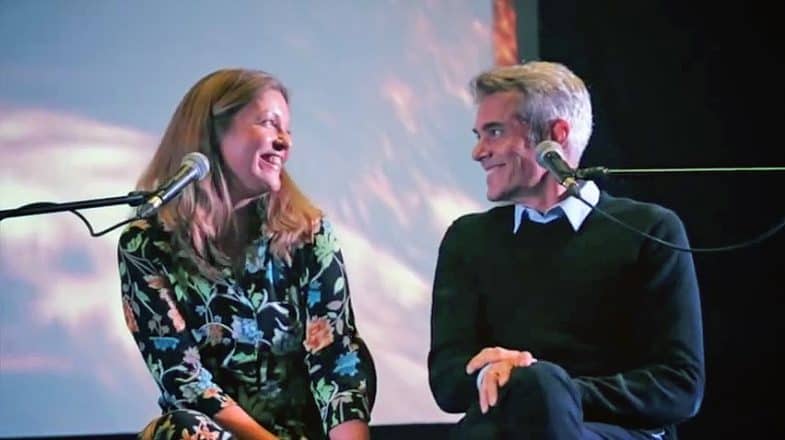 We're all very aware by now of Dale Cooper's long planned date with Laura Palmer. So if Kyle MacLachlan is coming back to town, you bet Sheryl Lee will be there waiting. As Laura and/or her cousin Maddy Ferguson in the Black Lodge, or who knows which new character Mark Frost and David Lynch have in mind for her?
David Lynch personally gave Sheryl Lee the green light to publicly announce her involvement in the new series at the most recent edition of the Twin Peaks UK Festival. In fact, the actress received his phone call on her way to the airport for her flight to London. "I just have a couple of minutes because a car is here to take me to the Twin Peaks Festival," Sheryl told David and he said: "Well, you tell them you are… and Dana is…"
It was Dana Ashbrook who excitedly broke the casting news at the festival, which he had only just learned from Sheryl himself upon arrival in London. Fittingly, a bunch of audience members responded by barking like Mike Nelson and Bobby Briggs in their prison cell.
http://instagram.com/p/x7BnS9GmUT/?modal=true
Both actors also described how, just like the rest of the world, they had absolutely no idea Twin Peaks was coming back until David Lynch and Mark Frost's twin tweets on Monday, October 6th 2014. And even then, they still couldn't believe it.
Dana said he was at home when he got a text from his fiancé's cousin: "I saw it and I couldn't believe it. I immediately texted Sheryl [Lee], Kimmy [Robertson] and Mädchen [Amick] and all three of them were like 'Huh?!'" Sheryl thought Dana's text was a joke, or maybe it was all "some weird publicity, like April Fools thing." She went on to send an e-mail to David Lynch and he confirmed the incredible news.
At that point, everyone was texting and calling each other: "Have you heard from him? Have you heard from him?" All hoping to get invited back to the party. A couple of hours later, Sherilyn Fenn texted Dana: "I talked to David. We're going back to Twin Peaks. We're gonna have some fun!" While that's not an official announcement, we can safely assume we'll get to see what Audrey Horne is up to as well.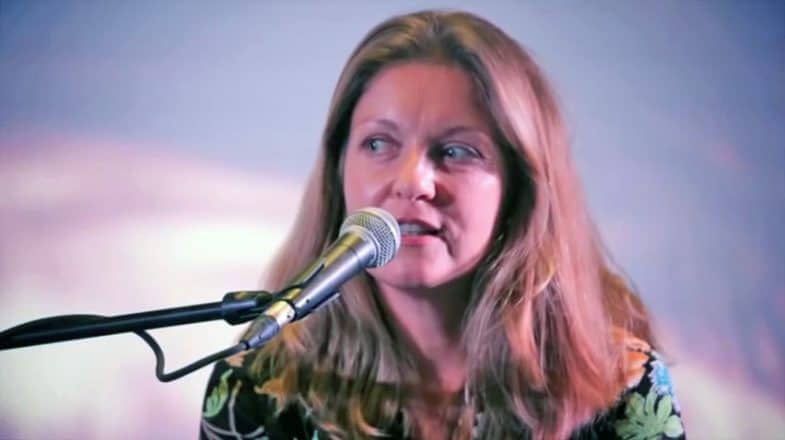 Watch the full on-stage interview with Sheryl Lee and Dana Ashbrook
Video by Nicolai Kornum for the Twin Peaks UK Festival.
Also check out Sheryl Lee And Dana Ashbrook Discuss Twin Peaks Festivals, New Series On BBC Radio.