Lots of Audrey news this week, and you don't hear me complaining. Actress Sherilyn Fenn has confirmed to appear at the HorrorHound Weekend in Columbus, Ohio, on March 23-25 2012. If you're from the area, this is your chance to meet "five feet of heaven in a ponytail," as David Lynch once described her.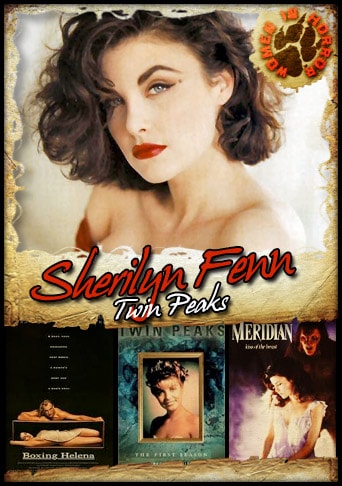 Other celebrity attendees include Tippi Hedren (Alfred Hitchcock's The Birds), Pam Grier (Jackie Brown) and Doug Bradley (Hellraiser), among many others.
» Are your palms itching yet? You can purchase tickets here.
Dates: March 23-25 2012.
Adress: Crowne Plaza Hotel, North 6500 Doubletree Ave, Columbus, Ohio.
Tickets: $20/$45/$100