The editors of the forthcoming book Fan Phenomena – Twin Peaks on Intellect Press are seeking contributions centered around the iconic cultural influence of the TV show. The fan phenomena series addresses how characters and cult "universes" infiltrate the cultural consciousness. Topics suggested by the publisher include: Fashion, Fan Media, Language, Economics, Virtual, Influence, Philosophies, Character/Characterization. Deeper description of what these examinations entail can be found in the editorial guidelines linked below. It's important to note that these are not meant to be weighty texts. The tone should be intellectually informed, but free of academic jargon and accessible to a general audience.
UPDATE (March 26, 2013): Fan Phenomena – Twin Peaks is now available for pre-order. Release in August 2013.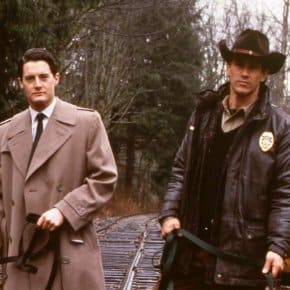 If you are interested please thoroughly read the editorial guidelines before sending the editors a 200-300 word proposal and a CV, including a description of any previous written publications (online and/or print) and areas of research, no later than March 15, 2012.
The completed text will consist of 10 essays of roughly 3,000 – 3,500 words each. Finally, the turn-around for the first publications of this series is a fast one. We will be turning in the final edited manuscript to Intellect on August 15th. Thus, please keep in mind the turn around time. If accepted, they will need completed contributions no later than June 1, 2012. The editors plan to have editorial notes and suggestions to you by July 1st, and will need final copy by July 30th.
Contact [email protected] or [email protected] for more information.