If there's one book you read about Twin Peaks, make it Reflections, An Oral History of Twin Peaks.
With over 300 pages of deep dive interviews with nearly everyone ever involved with the show, this book is truly the ultimate Twin Peaks compendium. Hats off to author Brad Dukes from Nashville, Tennessee, for gathering an incredible plethora of inside knowledge and translating all of that into the true story of Twin Peaks. Trust me, there's an anecdote or fact you didn't know about the show… ON. EVERY. PAGE.
Add tons of exclusive, previously unseen behind the scenes photos and you've got yourself something to keep you busy and satisfied while waiting for the release of the Twin Peaks Blu-ray, or after yet another Twin Peaks marathon. Reflections is the book I didn't know I waited 25 years for to read. I love it like Cooper loves pie, and you will too.
The first edition of this book published by Short/Tall Press will be shipped July 15, 2014. Don't wait for the price to go up and…
You won't regret it. In fact, get all your Twin Peaks loving friends a copy. Best gift ever for everyone who can read.
UPDATE: Be sure to check out our interview with the interviewer, author Brad Dukes!
Reflections, An Oral History of Twin Peaks (Amazon) examines David Lynch and Mark Frost's legendary television series that aired on the ABC network from 1990-91. As the mystery of Who Killed Laura Palmer? played out on television sets across the world, another compelling drama was unfolding in the everyday lives of the show s cast and crew. Twenty-five years later, Reflections goes behind the curtain of Twin Peaks and documents the series unlikely beginnings, widespread success, and peculiar collapse. Featuring first-hand accounts from series co-creator Mark Frost and cast members including Kyle MacLachlan, Joan Chen, Sherilyn Fenn, Piper Laurie, Michael Ontkean, Ray Wise, Billy Zane, and many more Reflections explores the magic and mystique of a true television phenomenon, Twin Peaks.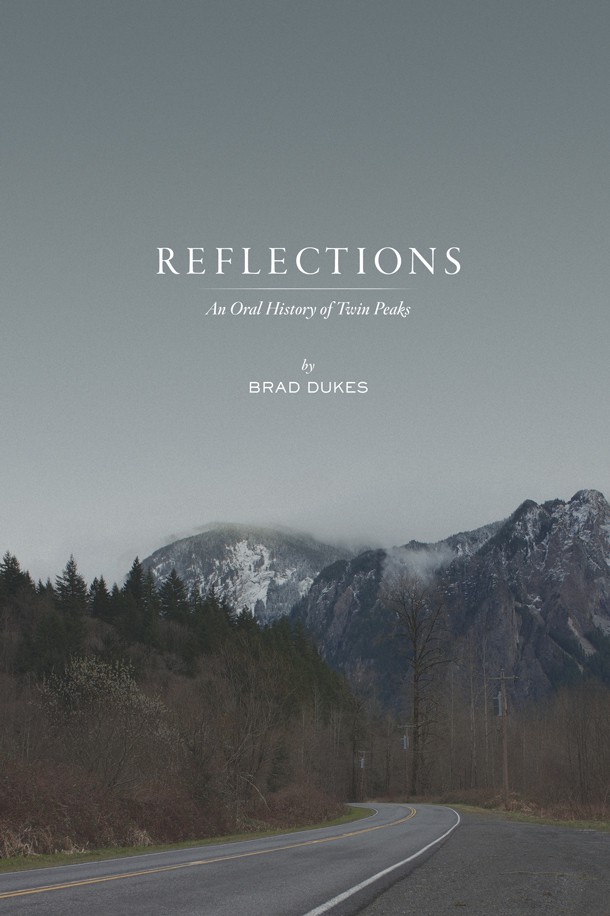 Paperback: 340 pages
Publisher: Short/Tall Press; 1 edition (July 15, 2014)
Language: English
ISBN-10: 061596883X
ISBN-13: 978-0615968834
Product Dimensions: 8 x 5.2 x 0.8 inches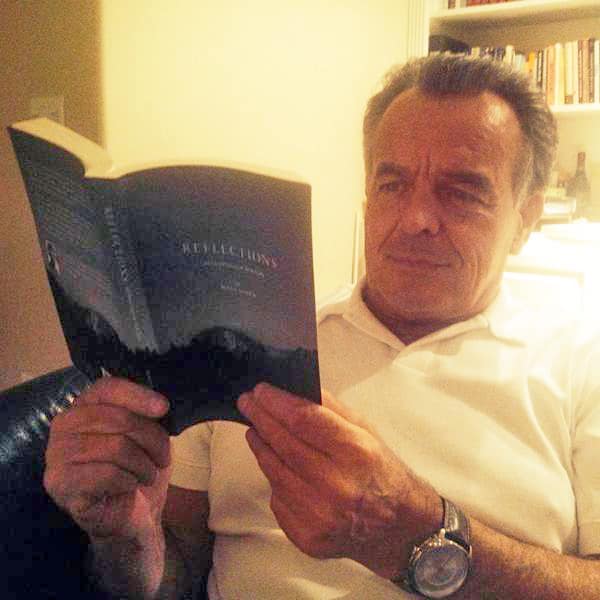 Oh, just Ray Wise casually reading Reflections.