David Lynch's Mulholland Drive is getting the SteelBook treatment and will be released on August 11th, 2014 on an "ultra limited print run" of just 2,000 copies with full gloss finish. This Blu-ray release is exclusive to Zavvi and it's Region B locked, although it is likely that the disc can easily be unlocked with any Blu-ray player.
You can pre-order the Mulholland Drive Limited Edition SteelBook for £17.99 with free shipping within the United Kingdom and worldwide shipping for just under £1. While you're at it, they also have the Twin Peaks Blu-ray for £47.99 (about $81) with £0.99 worldwide shipping.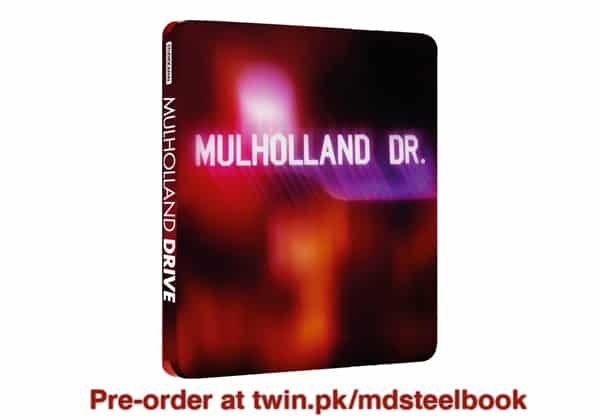 *Artwork subject to change
The Studio Canal Collection presents… In Mulholland Drive, David Lynch takes the viewer on a memorable neo-noir trip through Hollywood's dark underbelly in a mystery that blurs the lines between fantasy and reality and features astonishing performances from Naomi Watts and Laura Elena Harring, Lynch dispenses with a conventional narrative in favour of an hallucinogenic assault on the senses that will stay with you long after the credits roll.
Special Features:
Introduction by Thierry Jousse
In the Blue Box
Making Of: On Mulholland Drive
Interviews with Mary Sweeney and Angelo Badalamenti
Angelo Badalamenti, audio interview, 10 years after