"You couldn't put it in a box," Sheryl Lee says of Twin Peaks in the exclusive clip below.
Until now.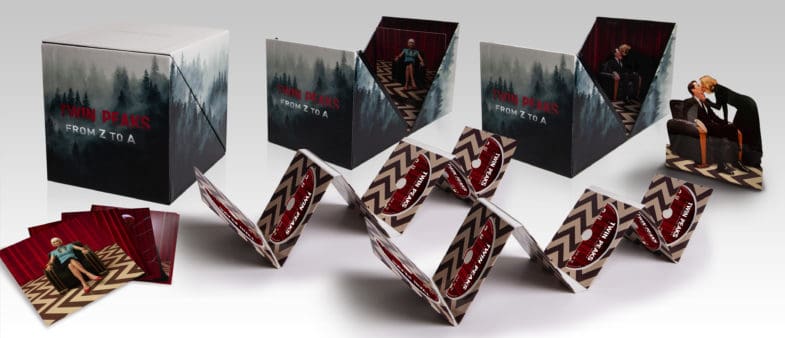 Today is the U.S. and Canada release date of Twin Peaks: From Z To A, the most complete Twin Peaks collection ever put together. In a brand new 90-minute interview, one of the special features exclusive to the limited edition box set, Sheryl Lee and Kyle MacLachlan look back at working on the original series, Twin Peaks: Fire Walk with Me and A Limited Event Series (aka The Return). In this preview clip Welcome to Twin Peaks can share with you today, moderator and David Lynch biographer Kristine McKenna asks Sheryl Lee what she thinks the strength of the show was. As usual with Sheryl, you'll hang on her every word when she answers.
A Talk with Kyle MacLachlan and Sheryl Lee – The Strength of Twin Peaks (Clip)
For more details, check out the full breakdown of the contents on this box set which is limited to 25,000 copies worldwide.
Bonus: A Talk with Kyle MacLachlan and Sheryl Lee – Dale Cooper's Introductory Scene
Last but not least, here are three clips from the 6+ hours of "Behind The Curtain" segments.
Up-close, behind-the-scenes, making of footage has been edited in a non-narrative fashion into 25 minute (approx.) long pieces for each of the 18 parts of "A Limited Event Series." These pieces showcase acclaimed filmmaker David Lynch at work, and consist primarily of footage shot by Jason S.
Behind The Curtain – Laura Palmer In The Red Room
Behind The Curtain: Dougie Jones In The Red Room
Behind The Curtain: The Mitchums' Conga Line