What if you could do this killer party trick…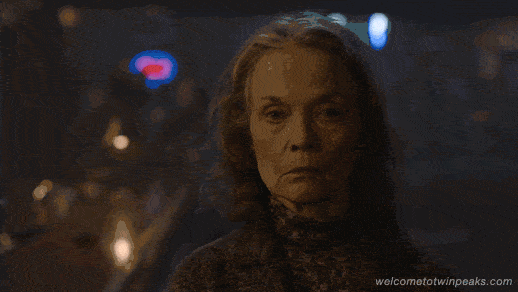 …without the need of expensive CGI?
Thanks to a fan-made Instagram filter which recreates one of the most chilling moments in the third season of Twin Peaks, you can now create videos of yourself taking your face off just like Sarah Palmer at Elk's Point #9 in Part 14.
The IG filter, Laura's Smile, was created by Tamás Olajos and you can access it by opening the link below on your phone, as long as the latest version of Instagram is installed. The effect is activated as soon as you start recording your face. Have fun and be sure to tag @welcometotwinpeaks in your creations!
NOTE: While the filter is available in the U.S., it might not be in other parts of the world due to Instagram's regional roll-out of this feature.
https://www.instagram.com/p/B6LnhCZBaAL/
Let's hope Tamás creates a Laura Palmer version of this effect as well, which would reveal a burst of light instead of those creepy teeth.
If you want to create a static face-off profile picture with Sarah Palmer revealing your face, check out this Sarah Palmer Facebook frame from a while back.