I don't always post real estate listings, but when I do, I post the house were Leland, Sarah and Laura Palmer lived!
UPDATE (September 2014):  Sold for $500,000 in September 2014. The house is off the market and probably won't become a Laura Palmer shrine. Please respect the privacy of the new owner.
The 4 bedroom and 1.5 baths residence in Everett, WA that was once the fictional home of the Palmers is now for sale. Located at 708 33rd St, Everett, WA, the house was used for its interiors in the David Lynch-directed Twin Peaks pilot and for both interior and exterior scenes in Twin Peaks: Fire Walk with Me. The living room, the dining room, the kitchen, Laura Palmer's bedroom,… All there and fairly recognizable. Only the establishing shot you see in the show —the one with the apple tree in the front yard— is the exterior of a house in Monroe, WA.
Unsurprisingly, the description on the real estate website makes no mention of Twin Peaks:
Charming 1930s home in the heart of Historic Rucker Hill. This home features hardwood floors, crown molding, oversized rooms & timeless character. A grand entryway leads into circular main floor layout that is warmed with natural light. Four bedrooms upstairs surround open staircase & two bedrooms have access to an enclosed sun room. Basement has space for a rec room & den. The large lot spans two streets. Detached two-car garage. Close proximity to Rucker Hill Park. This is a must see home!
The asking price is $549,950. Not sure if that includes the most creepy ceiling fan in history. When a residence featured in Twin Peaks goes on sale, I always hope a fan ends up buying it and turns at least one room into a museum or a shrine. This one even has a large basement, which would make a perfect Red Room. UPDATE: A group of people actually wants to turn the Palmer house into a Twin Peaks museum and B&B!
Now let's compare some of the vibrant promotional photos by the real estate agency to what we see in the show and in the movie.
A beautiful family house in Twin Peaks Everett, WA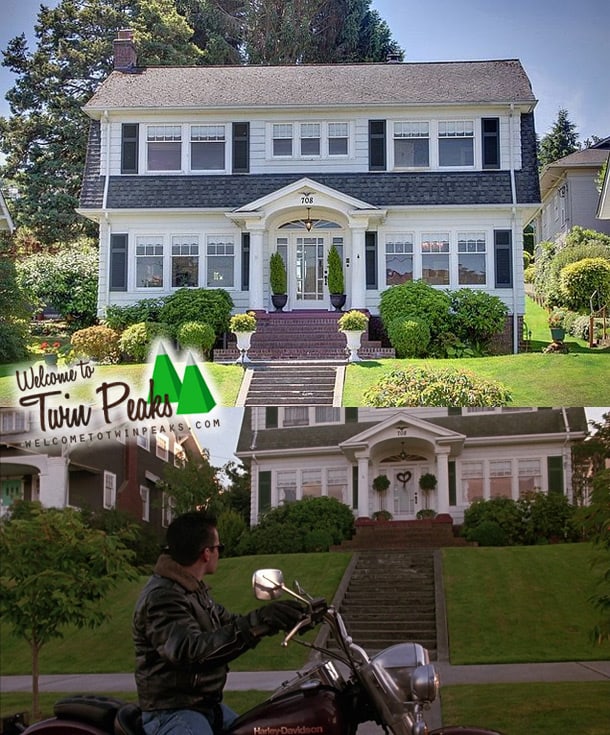 Large renovated kitchen (where Sarah Palmer smoked her first cigarette(s) of the day)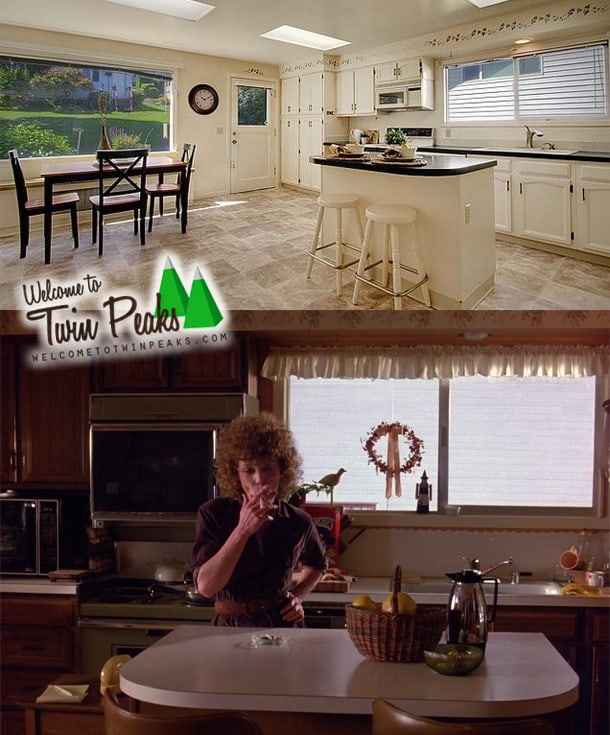 Spacious living room (where nobody can hear you scream)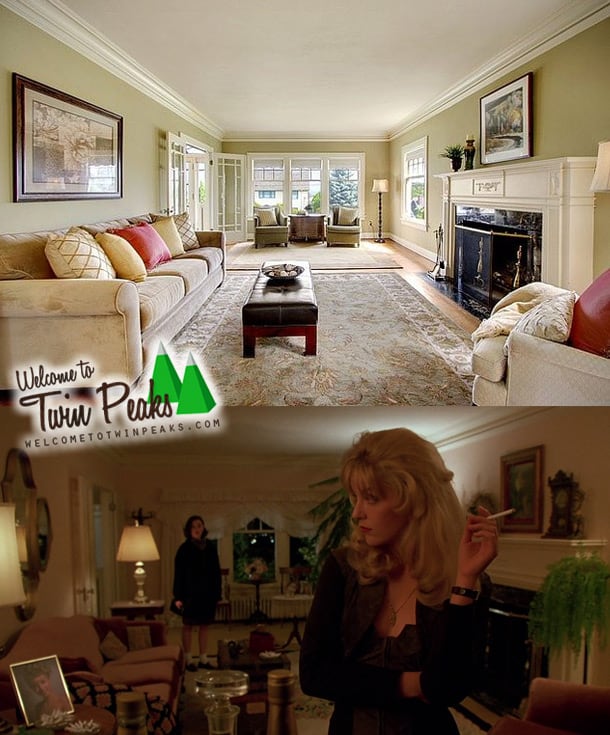 Cozy dining room (wash your hands before sitting down)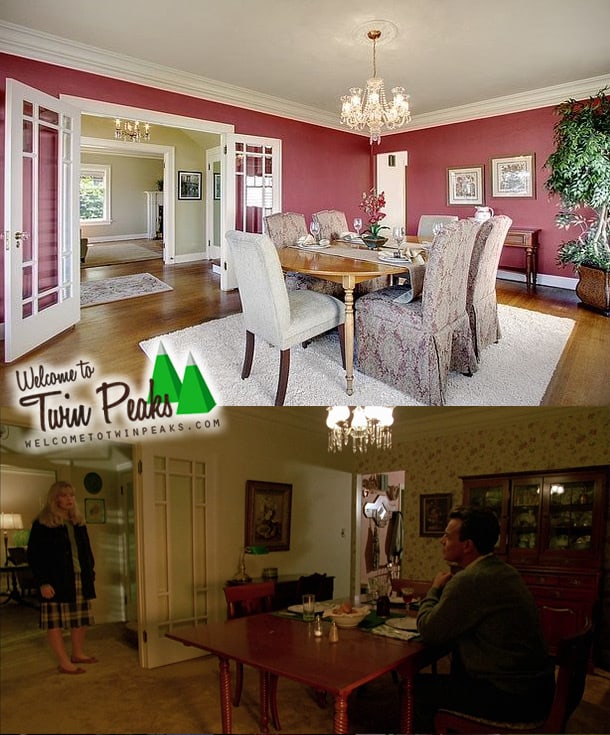 Full bathroom (where to get the dirt out from under your fingernails)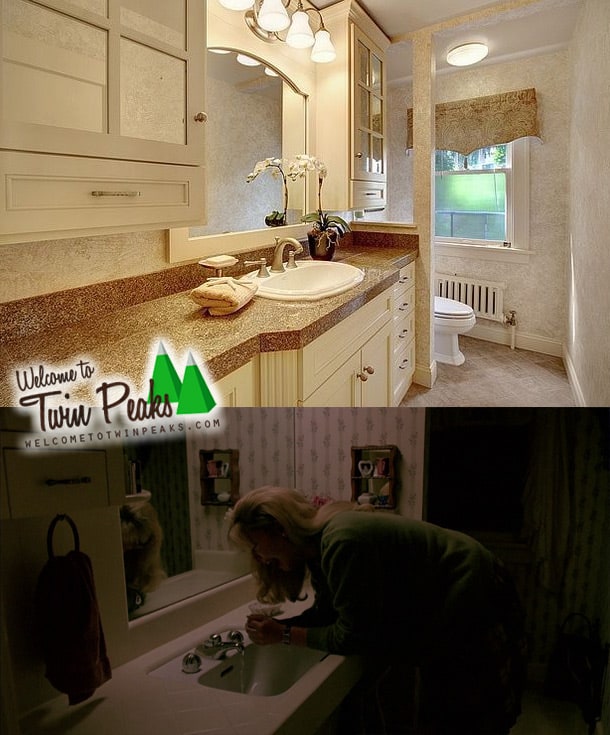 Bedroom (put a lock on that window and you'll be fine)

Bonus: After 25 years, Laura Palmer's wicker rocking chair is still there!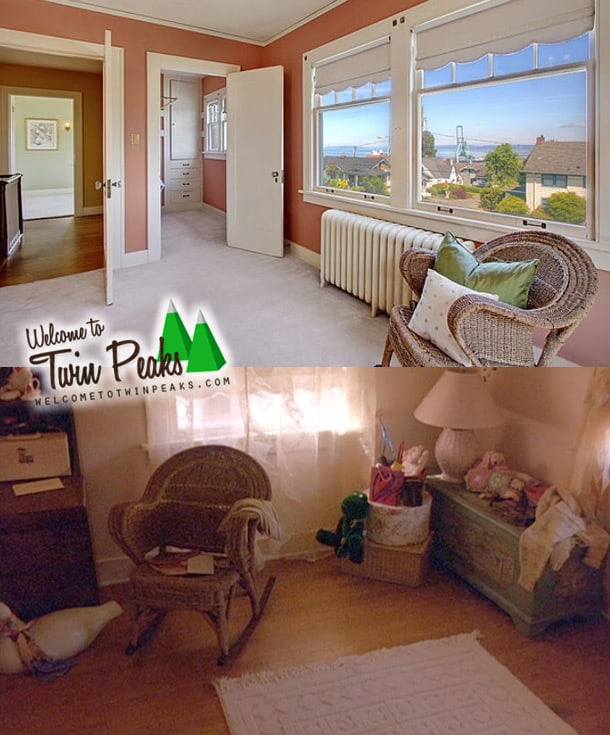 Thanks to Charles from In Twin Peaks for noticing that rocking chair, and hat tip to Emilie for sharing the listing!