David Lynch is said to be closely involved in the "restoration" of Twin Peaks for its upcoming Blu-ray release. But with a Full HD version already completed and available on iTunes US, exactly what could he be restoring?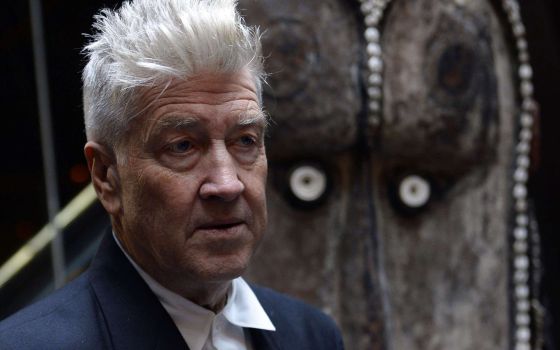 In its print edition of April 28, 2014, Home Media Magazine writes that the CBS team is currently working on a Blu-ray-ready version of Twin Peaks and that David Lynch is "helping with the restoration", just like he did with the digital remaster for the Definitive Gold Box Edition on DVD. Following David Lynch's spontaneous announcement in January, this is another confirmation that the Twin Peaks Blu-ray is happening. But specifically the fact that CBS, right holder of the show but not the film, is working with the co-creator means that we'll either see an enhanced digital remaster, different from the perfectly fine 1080p download of both seasons currently on iTunes US, or that we'll see some new footage from the show.
Or maybe both?
David Lynch already mentioned that we're going to see things nobody has seen before, and ever since Mark Frost said they were going to be released at some point, one would quickly assume that the director is exclusively referring to the much desired deleted scenes from Twin Peaks: Fire Walk with Me. But let's not forget there are still countless scenes that didn't make it into the aired show, like the one with Josie Packard inside the Black Lodge that was shot for the final episode. So if David Lynch is overseeing the CBS team's restoration work, we could well be in for a bigger treat when the Blu-ray finally hits the shelves this summer. [UPDATE: We definitely are!]
Sign up for the Twin Peaks Blu-ray newsletter
UPDATE (May 2014): Proof! Paramount sent out some stills to illustrate how the early '90s visual effects have been improved under supervision of David Lynch. I guess you could say the owls have become a little bit more what they seem on the Blu-ray.