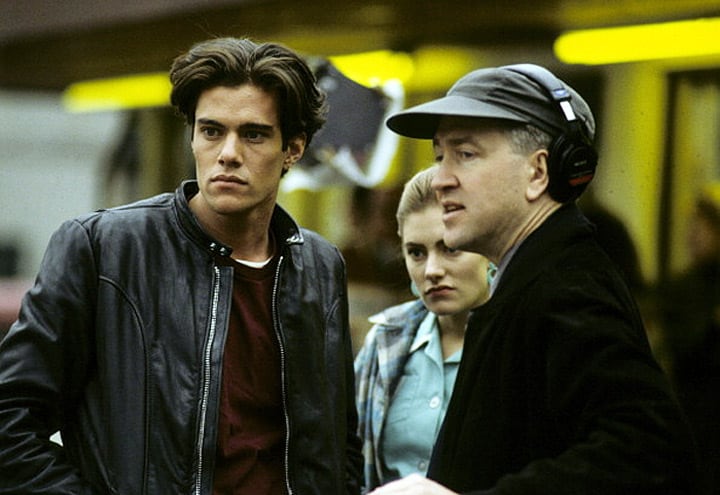 David Lynch starts shooting new episodes of Twin Peaks early September.
That's just DAYS away!
A lot of the filming will happen in California, but there will be scenes on location in North Bend, WA and nearby cities, like Snoqualmie and Fall City in Washington state. Welcome to Twin Peaks spoke with Londi K. Lindell, City Administrator of North Bend, WA, home of the presumably soon to be restored Double R Diner where David Lynch recently touched down again 24 years after filming Twin Peaks: Fire Walk with Me.
WTTP: During one of my first visits to North Bend, hardly anyone I talked to had heard of Twin Peaks. My server at Twede's Cafe, wearing a Twin Peaks t-shirt as part of his work outfit, had never watched the show! Do you feel that has changed in the past 10 months since the announcement of the new series?
LKL: Absolutely. There has been a lot of discussion on social media and just around town about the return of Twin Peaks. I personally have not heard a single negative comment about the show returning. People are excited to welcome David Lynch and his team back.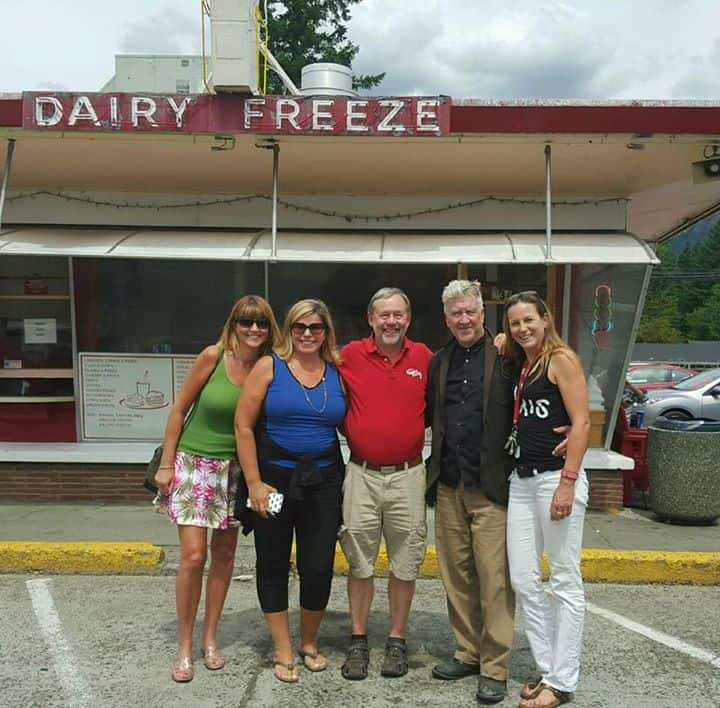 WTTP: What exactly does filming mean to the city?
LKL: The City will be involved in working with the film crew in issuing any necessary permits for filming such as right of way use permits and also coordinating any traffic impacts from filming. The City is hopeful that Twin Peaks returning after 25 years will create a whole new set of fans who will want to visit North Bend and enjoy our beautiful natural resources and stimulate tourism and the local economy.
WTTP: How long will the crew be around for?
LKL: We anticipate six weeks
WTTP: Twede's will be undergoing a major overhaul. Are there any other expected reconstructions?
LKL: I am not aware of any other changes.
WTTP: What about after filming? Do you have any special plans for welcoming the upcoming influx of old and new Twin Peaks fans?
LKL: The City of North Bend is interested in partnering with the annual Twin Peaks Fest in coming years. It also has a beautiful up to 200 room Marriott under construction so we can provide excellent accommodations for our visitors starting in late 2016.
WTTP: I have to ask, when meeting with David Lynch in July, did he comment on the coffee at all?
LKL: He actually didn't order coffee but drank a pop. He did very much enjoy a chocolate cone from Mayor Ken's Dairy Freeze. The Dairy Freeze is a local restaurant in town which is famous for its great soft serve ice cream. Mr. Lynch enjoyed it so much he came back the next day for another cone!
You heard it! If you're near North Bend the coming weeks, you know at least one place where to casually run into David Lynch. Let's say, every day around 2:30 PM?