It's been so quiet since the Northwest Passage screening at The Paley Center for Media, the city that never sleeps must be itching for some caffeine-induced dreams of dancing dwarfs and beautiful yet murdered homecoming queens. Lo and behold: the time has finally come for Twin Peaks fans in New York to crawl out of their one bedroom log cabins, because October is filled with events both wonderful and strange! See you there?
Jenny Gabrielsson Mare at Ella Lounge [09/12/2014]
Longtime readers of this blog may remember Swedish singer Jenny Gabrielsson Mare from The Black Lodge, a song that's part of a larger repertoire of Twin Peaks-esque compositions. Jenny is making her U.S. debut at the East Village's Ella Lounge on October 9, and The Black Lodge is definitely on the playlist.
Silencio performs the sounds of David Lynch [10/12/2014]
Silencio, the utterly brilliant Angelo Badalamenti and David Lynch tribute band, is making its Brooklyn debut on October 12 at the Knitting Factory on Metropolitan Avenue in Williamsburg. In addition to songs from the soundtracks of David Lynch and original material from their debut album, they will perform a few songs from the upcoming She's Bad album due for a release early 2015. Grab your tickets here before this concert sells out.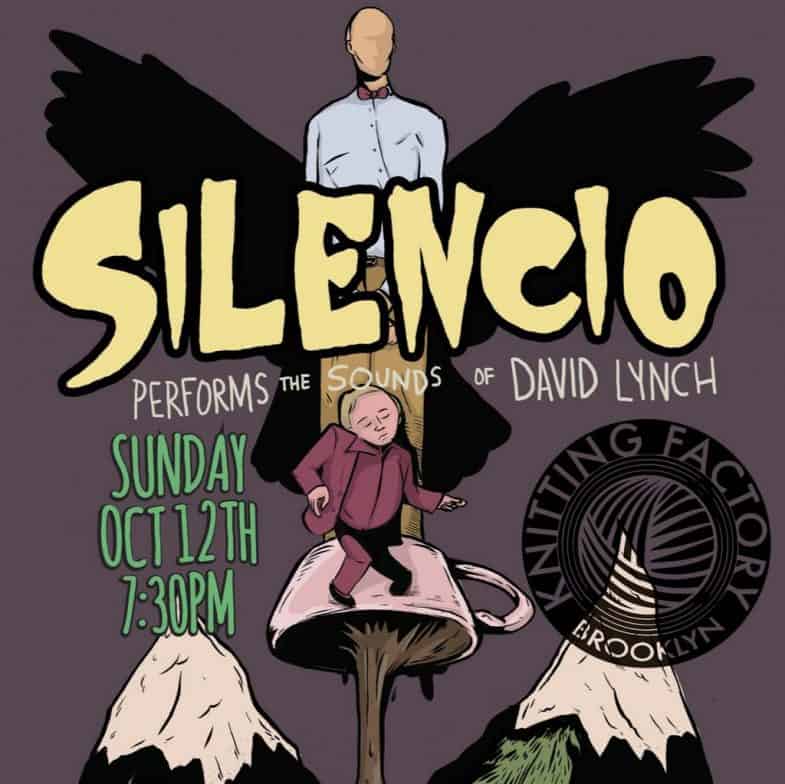 Videology Game Night presents Twin Peaks Bingo [10/15 & 22 & 29/2014]
Videology on Williamsburg's famed Bedford Avenue is kicking of its annual tradition of weekly Twin Peaks Bingo nights on October 15. The fun starts at 8:30 PM and unless you're a denim-wearing dugpa, it's completely free to participate. If you're a denim-wearing dugpa, make sure you bring enough garmonbozia for the Two-Armed Man behind the bar.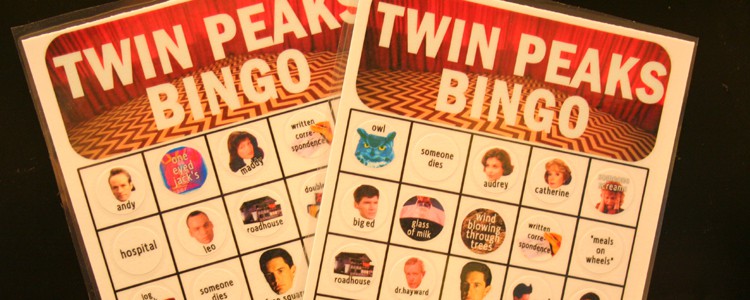 The Pink Room: David Lynch Burlesque presents Twin Peaks: Fire Walk With Me Burlesque [10/24/2014]
No Twin Peaks month in New York be without a night out with The Pink Room gang! On October 24 at The Parkside Lounge, join Schaffer the Darklord (MC Gordon Cole), Amelia Bareparts, Apathy Angel, Bunny Buxom, Granny Fluffer, Matt Knife, Nasty Canasta, Francine "The Lucid Dream" and go-go dancer Seedy Edie for a David Lynch burlesque show that you will never be able to unsee. Ever! Advance tickets are available here.
Self-portrait by Francine the Lucid Dream
Halloween In The Black Lodge [10/31/2014]
We have to dance for Laura! And because we had such a blast at last year's Twin Peaks Halloween Party, Welcome to Twin Peaks is joining a place both wonderful and strange for a second time at Glasslands Gallery in Brooklyn on October 31. Some things are planned, like DJ sets from Smoking Mirror (Lewis Valleau of WOLVVES) and yours truly, and then there will be things that just… happen. Don't miss any of it!