Debuting today on Welcome to Twin Peaks is the logical continuation of Take The Ring's Three Days in Twin Peaks which premiered on this site last June.
"'Three Days' was actually shot in two days and a half," Take The Ring's Jeremiah Beaver admits about his mini-doc on the Snoqualmie-area filming locations. And as hinted at the end of that video by stating he "hit the road and followed the river," he drove along the Snoqualmie River to Everett, WA, to spend the final afternoon of his 3-day trip up in Everett, WA… inside the famed Palmer house!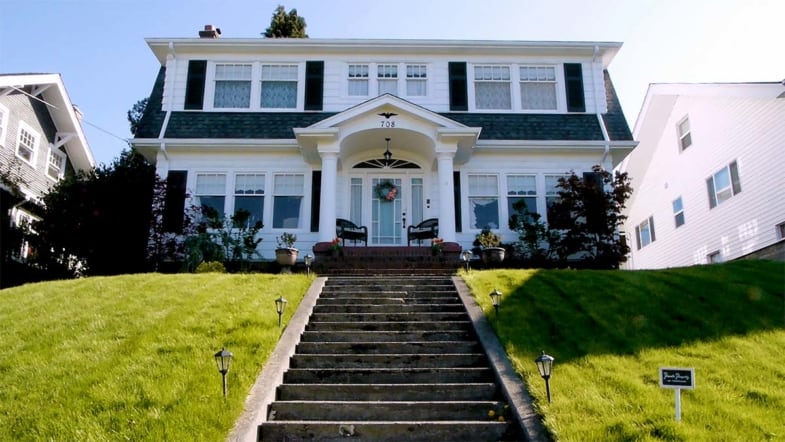 "I was personally struck by everything in the house, honestly," he shares with Welcome to Twin Peaks. "Just like visiting Snoqualmie and North Bend, I had to find a balance of being blown away, getting the job done with shots and the interview, and having some fun too."
Standing in Laura's bedroom, seeing its actual size versus what's in my mind, thinking about Frank Silva in there back in '89, the stairs – all of it hits you at once. Then you have to shake it off and say, 'ok I still need to do x, y, and z to make a good video.'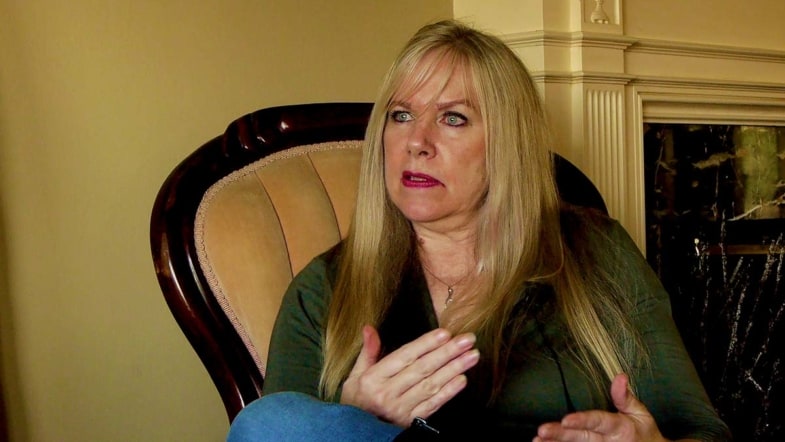 Ahead of his trip, Jeremiah respectfully reached out to its owner and Season 3 cast member, Mary Reber aka Alice Tremond, and pitched the idea of this mini-doc. She agreed to let him interview her on camera, and also put him in touch with Travis Blue who visited the house's previous owner back in 1992 right after the shooting of Twin Peaks: Fire Walk with Me. Look for some of Travis's legendary interior and exterior shots, as well as tons of photos sent in by fellow fans after an open call on Twitter.
"Fan interaction with the series is such a big part of that house," Jeremiah tells Welcome to Twin Peaks. "It's one of the things that separates it from other locations, and I had to highlight it. I also wanted as many 'takes' on the house as I could get – from creative photos and video to interesting stories that kept me inspired." Of course, Twin Peaks fans flooded the creator with their images.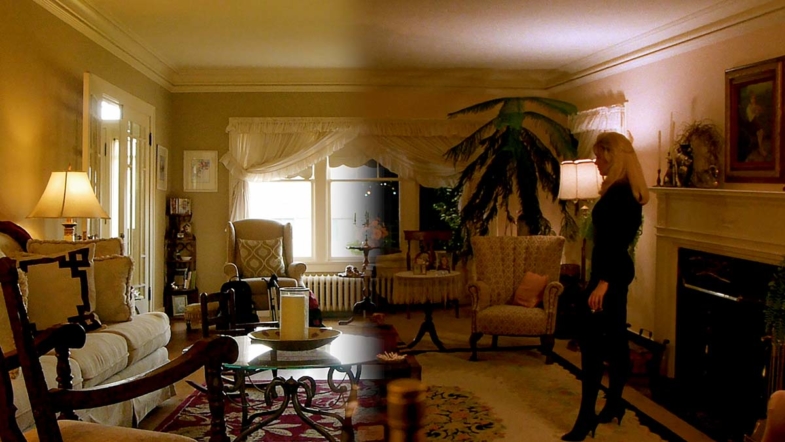 As you will notice, tons of research went into this video and every photo, clipping, newspaper, and document has been digitally restored. Jeremiah was back and forth on the phone or email with the Everett Library and local historical associations for months, finding the records of the home to make sure all the facts were straight, putting together the timeline of the families that lived there, and gathering as many historical photos of the area as possible.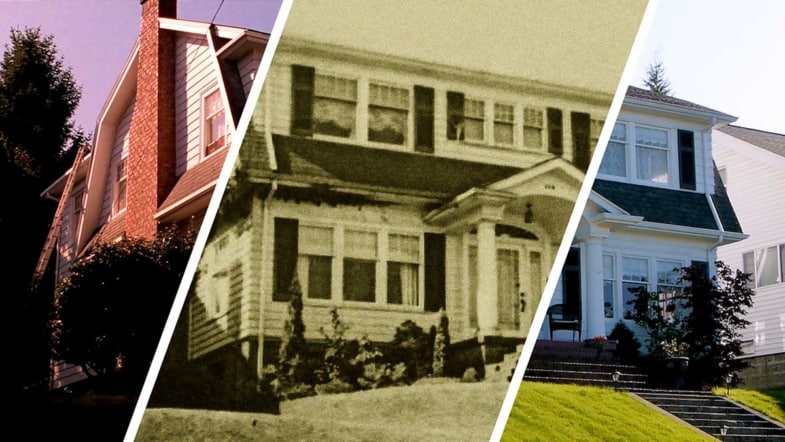 Lisa Labovitch from the library was a huge help said Jeremiah: "She found all kinds of stuff like the documents about the second family, the Andersons, which was pretty much unknown until now." Another great source was Jack O'Donnell with Historic Everett who got him the Herald newspaper from '89 when they shot the Pilot, and put together a bunch of historic photos of the neighborhood. "I also tracked down the oldest photo of the home that I believe exists from the 1970s. It's on the cover of the history book section and on the page talking about the house being built."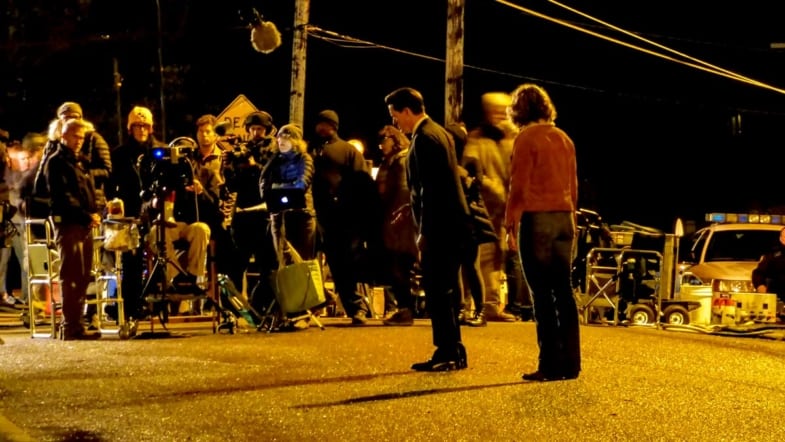 Jeremiah's final shout-out is one to Mary Reber. "Mary is just the best – super accommodating and so fun to be around!" And you can all get a glimpse of that in the online premiere of…
Welcome Home: Mary Reber And The Twin Peaks Palmer House
Note: If you ever plan to visit the Palmer house in Everett, always reach out to Mary (Facebook, Twitter) beforehand to find a proper moment.