We're less than a week from the physical release of the third season of Twin Peaks on DVD and Blu-ray, and even if you're not immediately up for binging its 18 parts all over again, watching the plethora of bonus material might reinvigorate that desire.
In addition to tons of behind-the-scenes photos, both releases come with several hours of footage showing the genius of David Lynch at work. "Impressions: A Journey Behind the Scenes of Twin Peaks" is a series of 10 short films capturing the triumphs and tribulations on the set of the new season. Courtesy of CBS Home Entertainment, here are five exclusive grabs from the approximately 30-minute films shot by longtime Lynch documentarian and friend Jason S.
Pre-order Twin Peaks: A Limited Event Series on Blu-ray or DVD from Amazon or Amazon Canada. For Europe and beyond, Zavvi has the lowest prices for the Blu-ray and DVD. They offer free shipping to most countries (even to the U.S. for just $2.99) and first-time customers get 10% OFF with code WELCOME.
Inside Diane's apartment with David Lynch, Miguel Ferrer and Laura Dern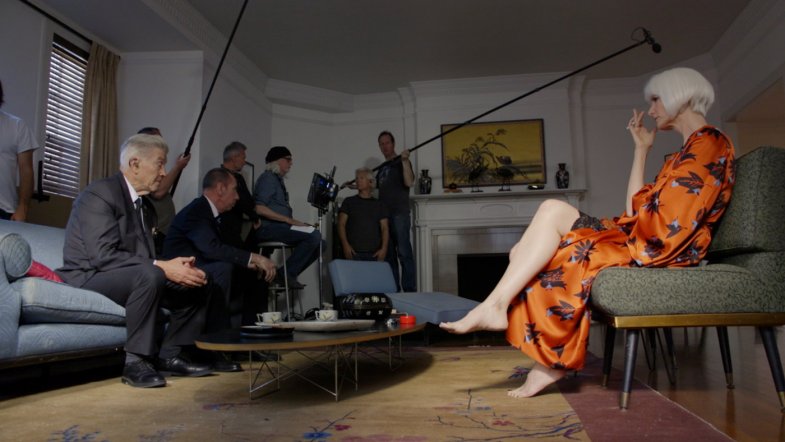 David Lynch on the glass box set with Ben Rosenfield (Sam) and Madeline Zima (Tracey)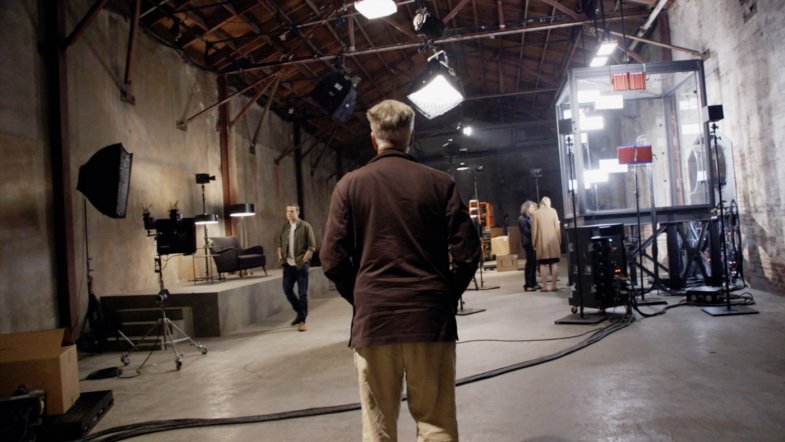 David Lynch personally putting makeup on the Woodsman (Robert Broski)
David Lynch and Sherilyn Fenn outside Audrey Horne's house
David Lynch with the Mitchum brothers, Robert Knepper and Jim Belushi shooting the box scene
All photos courtesy of CBS Home Entertainment. If you missed it, watch the clip of Kyle MacLachlan rehearsing the kiss with Laura Dern, also from the Blu-ray/DVD.
Pre-order Twin Peaks: A Limited Event Series from Amazon, Amazon Canada or Zavvi today.