Jason D'Aquino is a self-proclaimed "miniaturist".
The artist from Buffalo, NY works primarily in graphite on found, small-scale antique surfaces. Usually vintage matchbooks. Sometimes an old page from an antique ledger, or any other historical ephemera. For Spoke Art's David Lynch homage "In Dreams", he submitted several miniature drawings inspired by Twin Peaks, Blue Velvet and The Elephant Man. Here's a closer look at those pieces as well as "making of" videos for every single drawing.
Jason D'Aquino's "Shilling for Eames"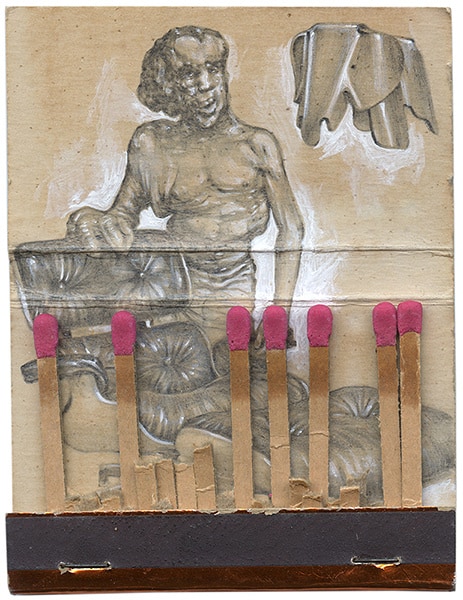 Jason D'Aquino's "The Packard Saw Mill"

Jason D'Aquino's "Van Gogh to See Detective Williams"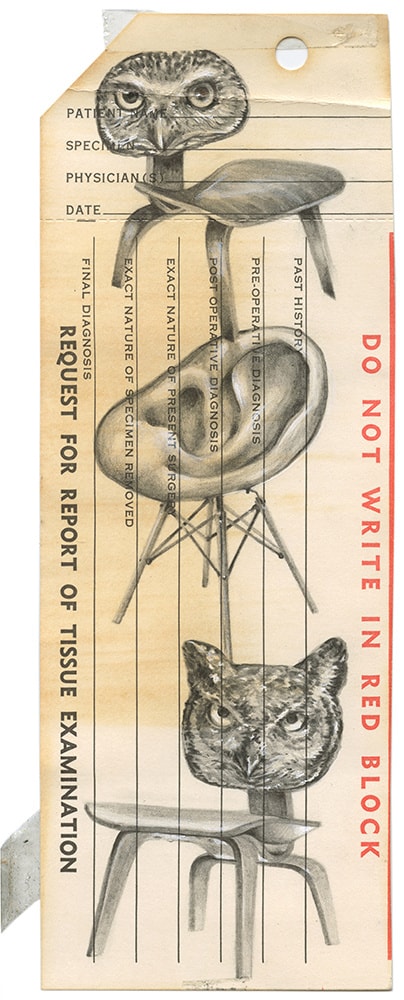 Jason D'Aquino's "Acousticon (A-120 Constellation)"
Note: Jared Lyon identified the A-120 Constellation as Gordon Cole's hearing aid!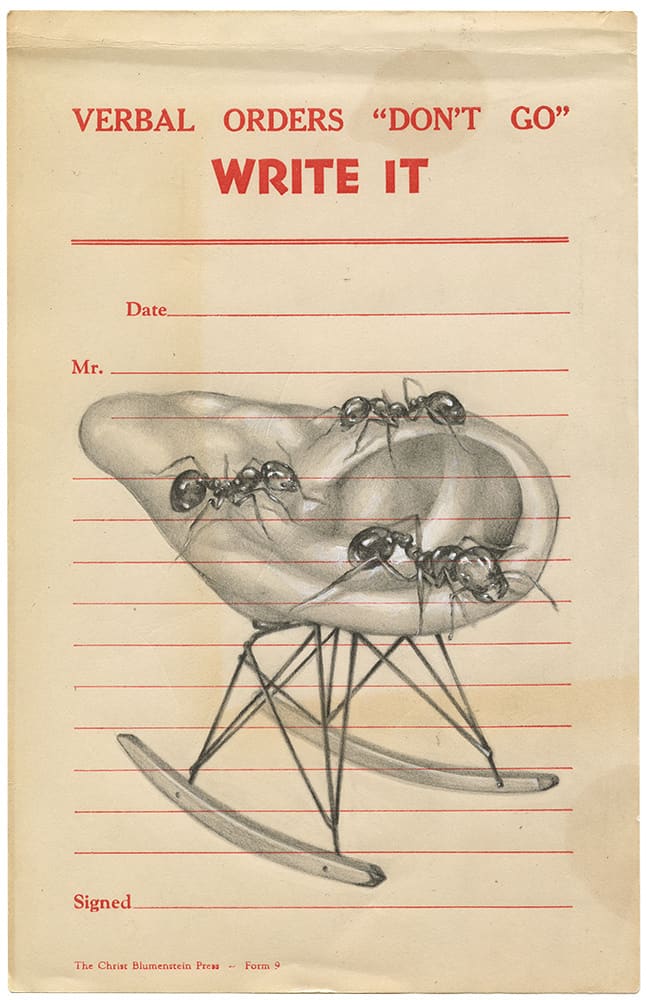 Jason D'Aquino's "Eames Chair"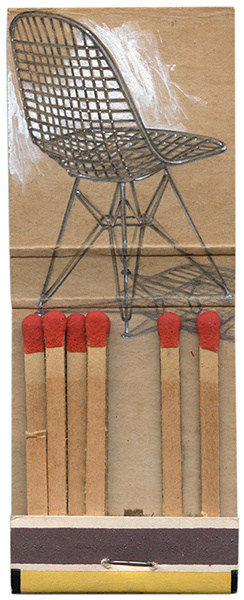 All videos by k. Martinez.
Note: the Eraserhead portrait below is an older piece, not included in the "In Dreams" exhibition.

Check Jason's site for more. And head to the In Dreams preview for tons of other David Lynch-inspired art.