Bonsai, the ultimate miniature? Think again, doc!
With lots of love and attention to detail, Kristina has been making so-called "Dodos" or miniature dioramas inspired by memorable Twin Peaks moments, like Dale Cooper's Red Room dream and the pilot's unforgettable discovery of Laura Palmer's lifeless body "wraaaaaapped in plaaaaaastic" and washed up on the beach near a giant log.
The miniature scenes are hidden inside a tin box with a double cover and can be customized with a quote or personalized text. You could say Kristina's tin jars are ready to be "filled with secrets" because the handmade gift boxes, available from Kristina's Etsy shop called Boxartig, can store anything from damn good coffee beans to that gum you like… or maybe a gold heart necklace?
Red Room/Black Lodge diorama
"Let's rock!" (buy)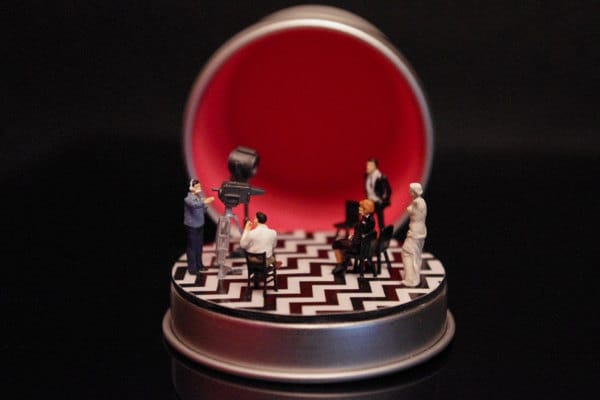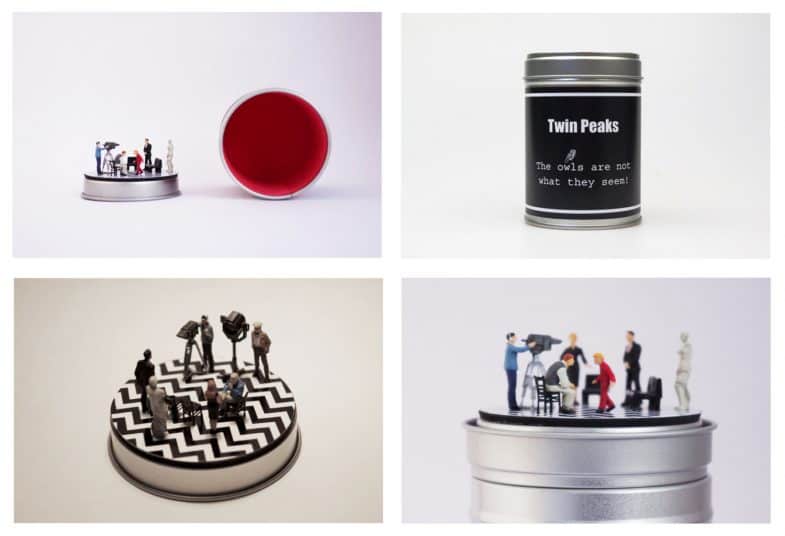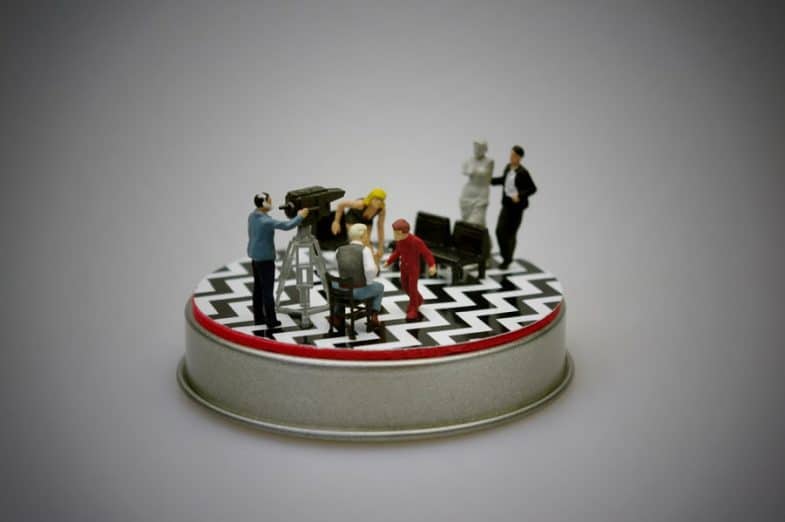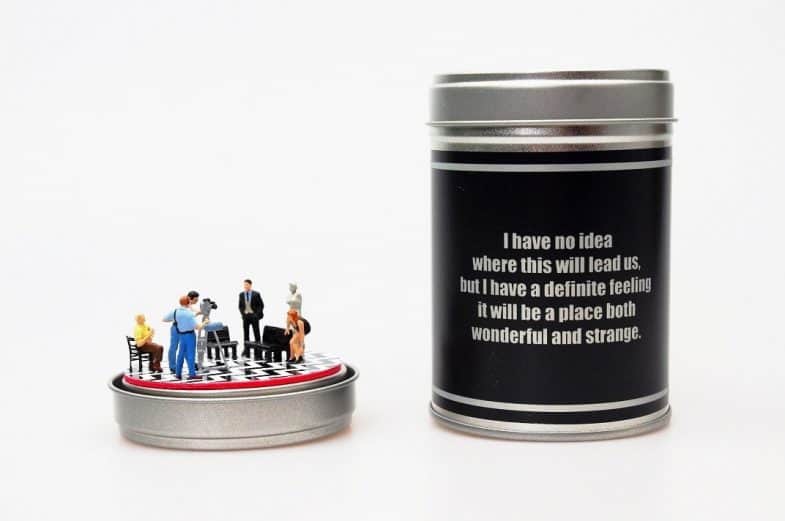 Laura Palmer, Wrapped In Plastic diorama
"She's dead. Wrapped in plastic…" (buy)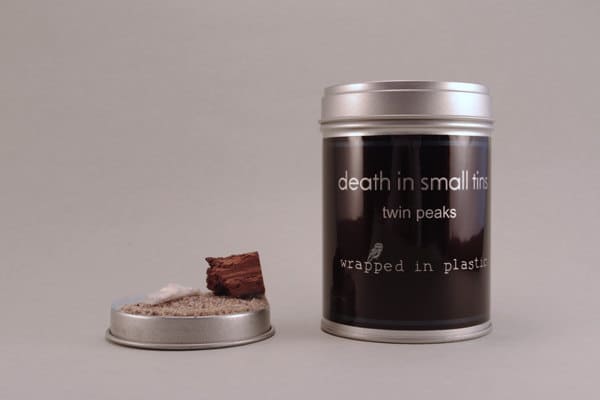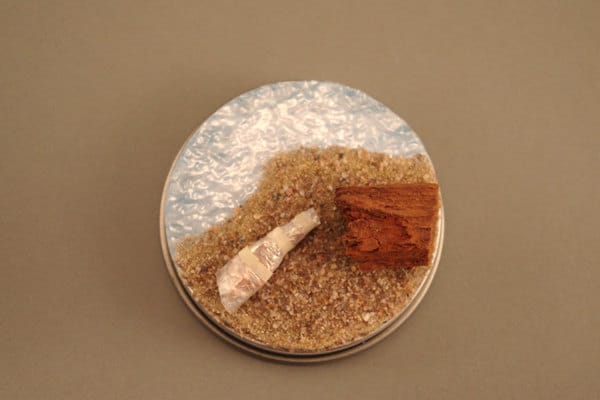 Lydecker's Diorama
"The owls are not what they seem!" (buy)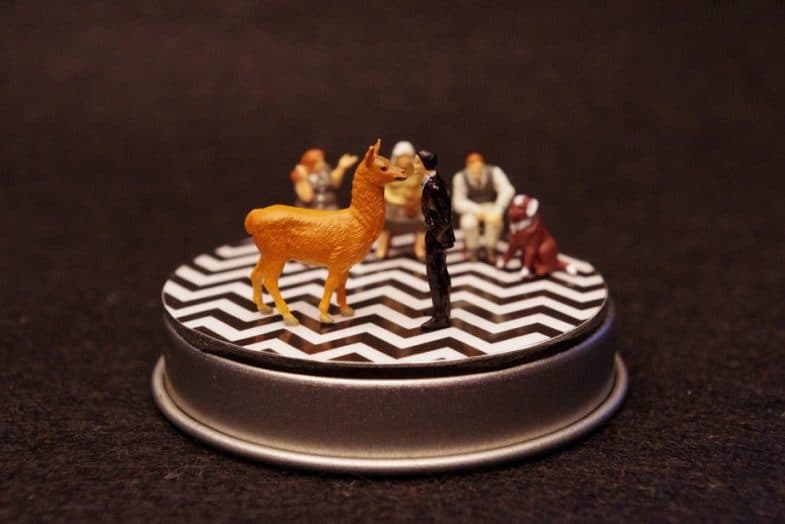 Twin Peaks Gift Boxes (Log Lady, Ed & Nadine Hurley, Wonderful & Strange)
In addition to the dioramas, you can also buy these Twin Peaks themed tin jars.
"My log has something to tell you." (buy)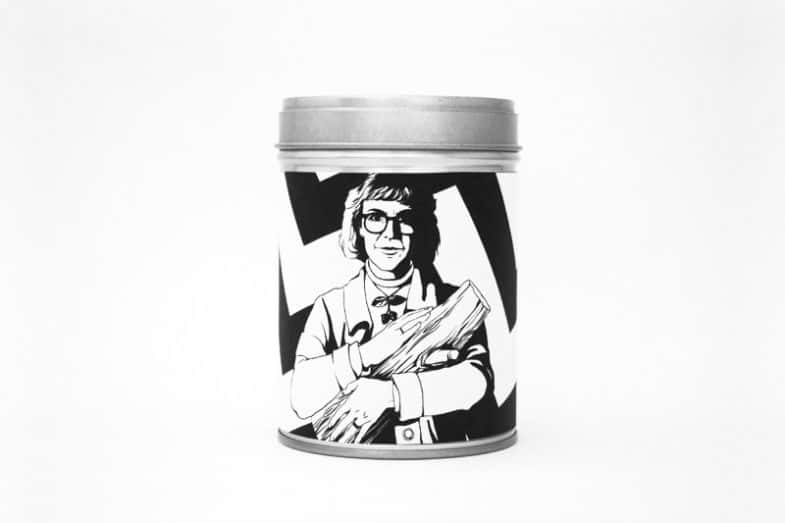 "Cotton balls! By God, those things'll be quiet now!" (buy)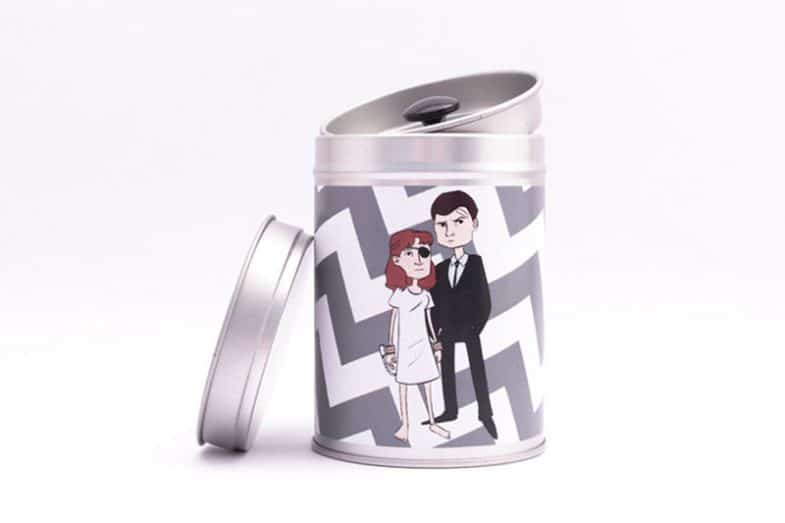 "I have no idea where this will lead us, but I have a definite feeling it will be a place both wonderful and strange." (buy)