In honor of Angelo Badalamenti's birthday, I'd like to highlight a new orchestral version of The Voice of Love from Twin Peaks: Fire Walk with Me, recorded by the Brussels Philharmonic during the pandemic.
"The angels will return. And when you see the one that's meant to help you, you will weep with joy."
The version in the film, performed on a synthesizer, accompanies the cathartic finale in the Red Room in which Laura Palmer meets her angel of mercy. A vocal version appeared later on Julee Cruise's homonymous album.
Julian Kershaw's symphonic arrangement of the emotional cue was first performed by the Brussels Philharmonic and conducted by Dirk Brossé for a live audience on September 11, 2015 during a tribute to Angelo Badalamenti. This is the first recording of the piece and happened in the same room, at Flagey's legendary Studio 4 in Brussels, in the summer of 2020.
"The Voice of Love" by the Brussels Philharmonic (2020)
Only one of the embeds below will work depending on where you are located. You can also stream the song via Spotify.
The recording is part of an album titled The World Soundtrack Awards: Tribute to the Film Composer (Amazon) which celebrates the past winners of the Film Fest Ghent's annual World Soundtrack Awards. The compilation released in honor of the WSA's 20th anniversary features newly recorded pieces by Angelo Badalamenti, Nicholas Britell, Carter Burwell, Mychael Danna, Alexandre Desplat, Patrick Doyle, Michael Giacchino, Elliot Goldenthal, James Newton Howard, Alberto Iglesias, Jóhann Jóhannsson, John Williams, and Gabriel Yared.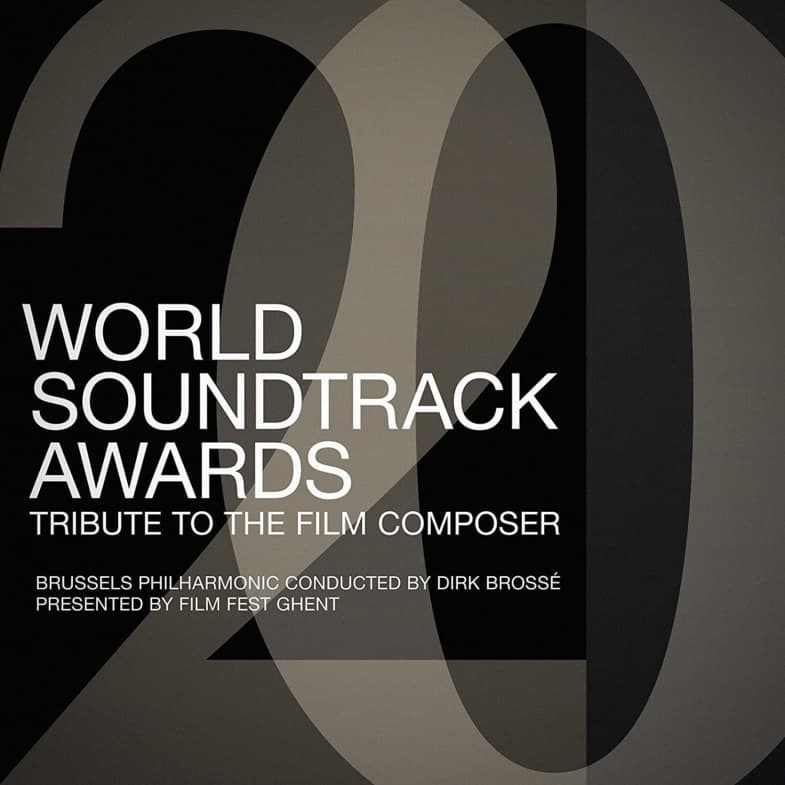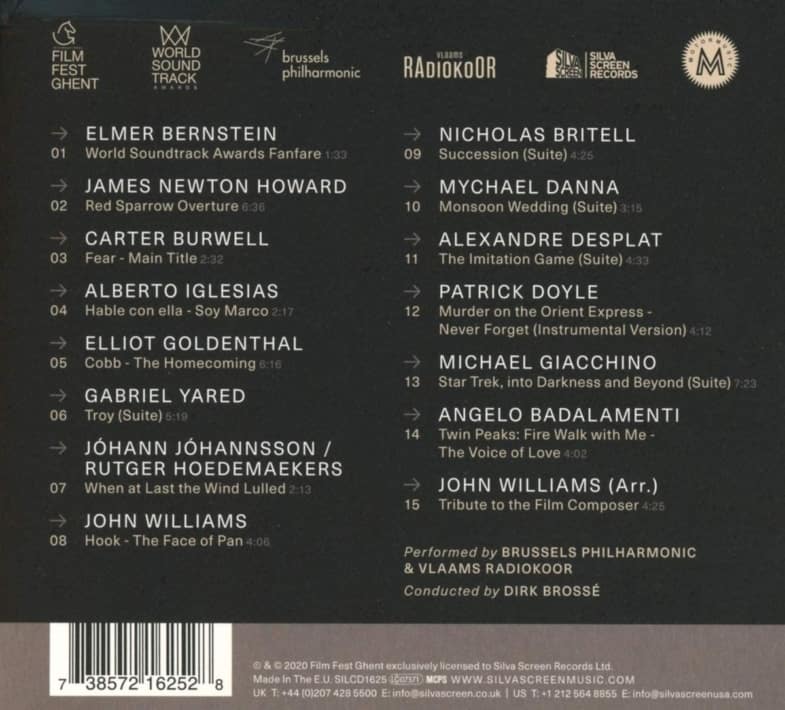 World Soundtrack Awards – Tribute To The Film Composer Tracklist:
World Soundtrack Awards Fanfare (Elmer Bernstein)
Red Sparrow Overture (James Newton Howard)
Fear – Main Title (Carter Burwell)
Hable con ella – Soy Marco (Alberto Iglesias)
Cobb (Suite) – The Homecoming (Elliot Goldenthal)
Troy (Suite) (Gabriel Yared)
When at Last the Wind Lulled (Jóhann Jóhannsson & Rutger Hoedemaekers)
Hook – The Face of Pan (John Williams)
Succession (Suite) (Nicholas Britell)
Monsoon Wedding (Suite) (Mychael Danna)
The Imitation Game (Suite) (Alexandre Desplat)
Murder on the Orient Express – Never Forget (Instrumental Version) (Patrick Doyle)
Star Trek, into Darkness and Beyond (Suite) (Michael Giacchino)
Twin Peaks: Fire Walk with Me – The Voice of Love (Angelo Badalamenti)
Tribute to the Film Composer (John Williams, arr.)