Walter Olkewicz, known to Twin Peaks fans as Jacques Renault (Season 1, Twin Peaks: Fire Walk with Me) and Jean-Michel Renault (Season 3), died the morning of April 7, 2021, at his Reseda home in Los Angeles, The Hollywood Reporter reports.
With "Bite the bullet, baby," "I am the Great Went" and "I'm as blank as a fart," Walter delivered a few of Twin Peaks's most memorable lines.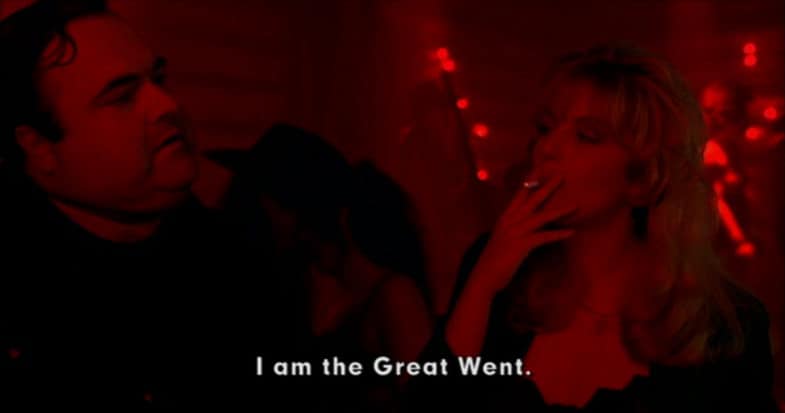 It was well-known the actor with over 100 credits to his name including Seinfeld and The Client, struggled with health issues for two decades. He relied heavily on his online fan base to chip in for treatments. Here's the most recent email he sent out to those who supported him over the last decade:

Even though he was bedridden due to a series of knee surgeries, the actor returned back to the set in 2016 for Twin Peaks: The Return. "It was his first role in almost 15 years," his son, screenwriter Zak Olkewicz, told The Hollywood Reporter. "[H]e did it all from behind a bar to cover the fact that he couldn't stand."
Rest in peace, Walter.
UPDATE: Today, in his daily weather report, David Lynch had the following to say about Walter's passing:
I was very sad to hear about the passing of Walter Olkewicz, also known as Jacques Renault and Jean-Michel Renault of Twin Peaks. Walter, you did great work. And Walter, you will be missed.