Pachu M. Torres has been creating Twin Peaks inspired artwork for a while, but just over a year ago, the same week David Lynch and Mark Frost announced the return of the show, the illustrator from Spain began working on a series of 25 portraits in celebration of the 3rd season coming "25 years" (and then some) later. The collection features some of the most iconic characters like the Log Lady and the Giant, as well as a few characters often overlooked in these kind of tributes, like Leo Johnson and Jacques Renault.
Welcome to Twin Peaks shared a few of these already in the past year, but Pachu's Twin Peaks Collection is now completed, bundled and available as a limited edition of 100 numbered copies of 25 quality prints (30 x 45 cm) each. You can purchase the complete collection from Pachu's shop.
The Log Lady
One day my log will have something to say.
Shelly Johnson
Would you like some pie?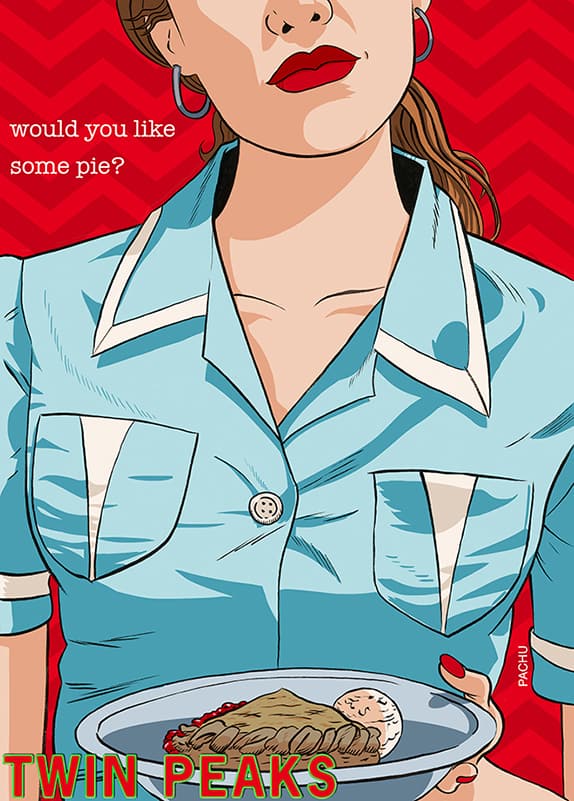 The Giant
It is happening again.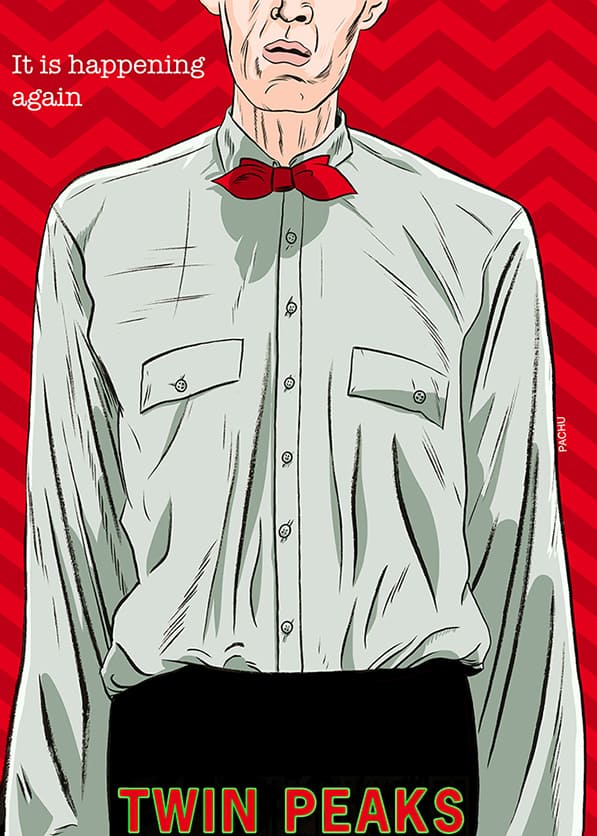 The Man From Another Place
When you see me again, it won't be me.
Audrey Horne
I love this music. Isn't it too dreamy?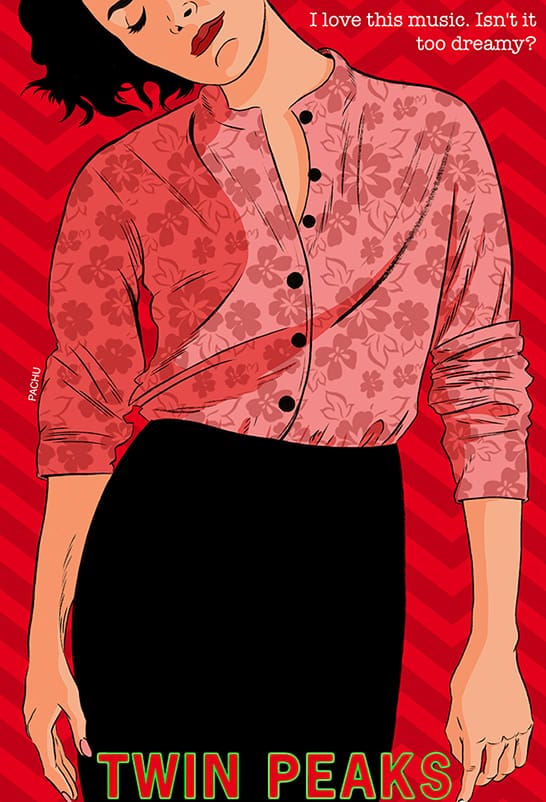 Leland Palmer
We have to dance for Laura.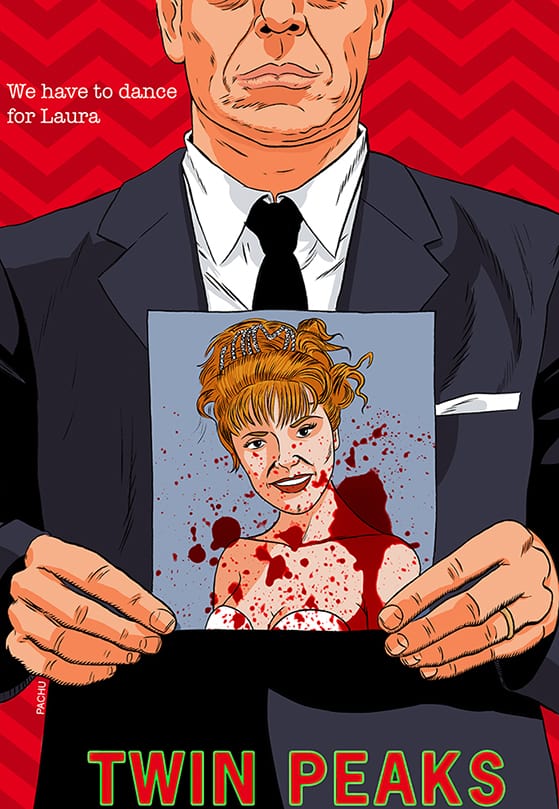 Harry S. Truman
There's a sort of evil out there. Something very, very strange in these old woods.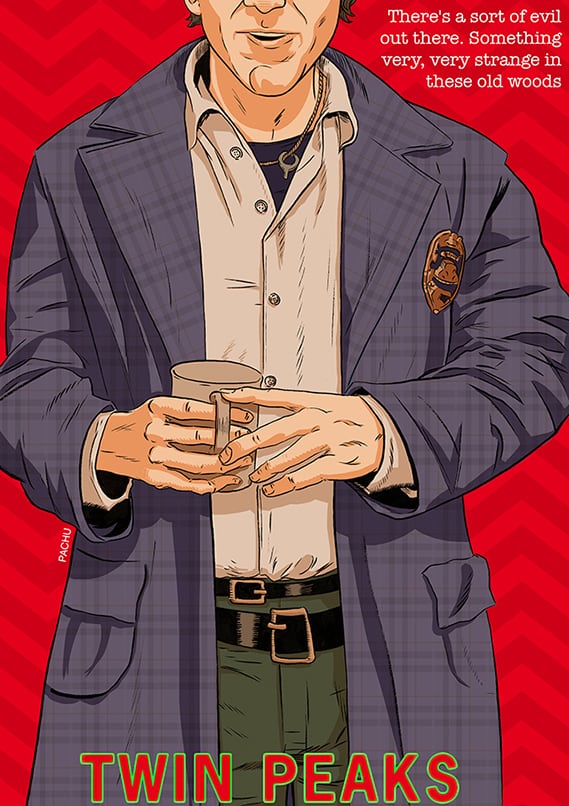 Dr. Jacoby
The problems of our entire society are of a sexual nature.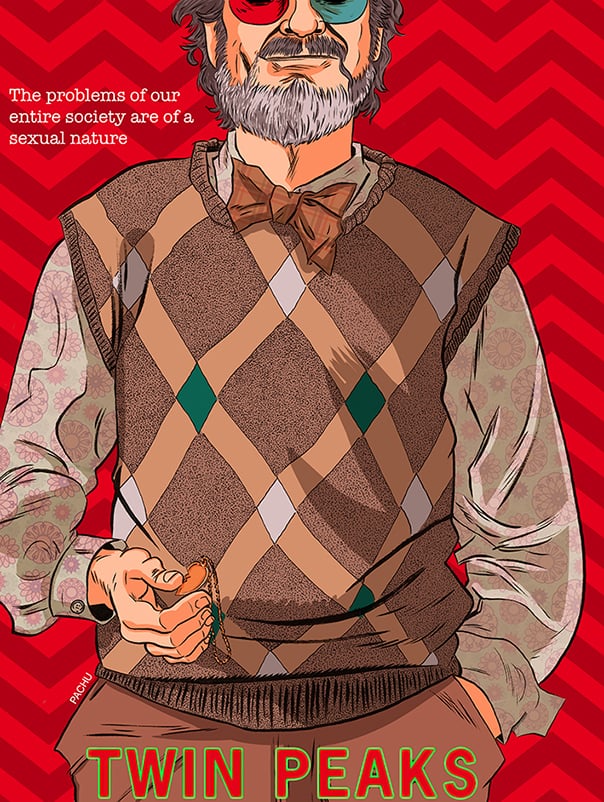 Killer BOB
You may think I've gone insane, but I promise, I will kill again.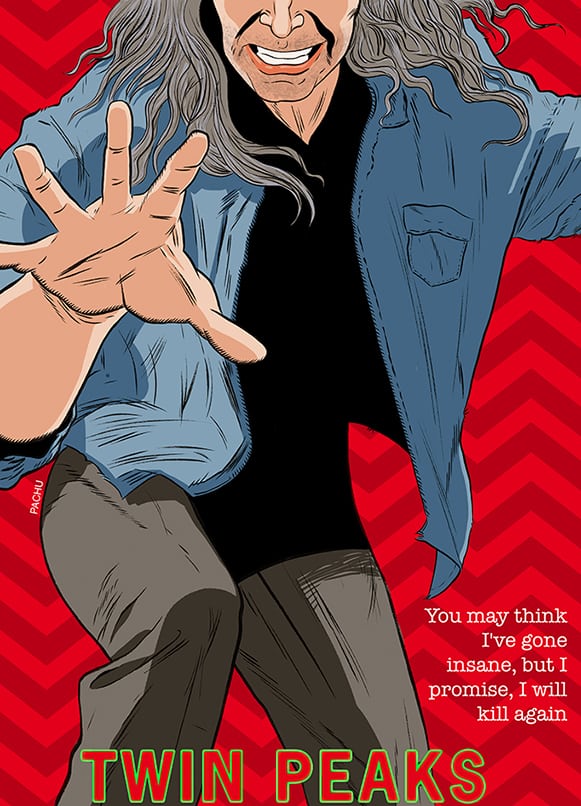 Major Briggs
I'm not at liberty to divulge that information.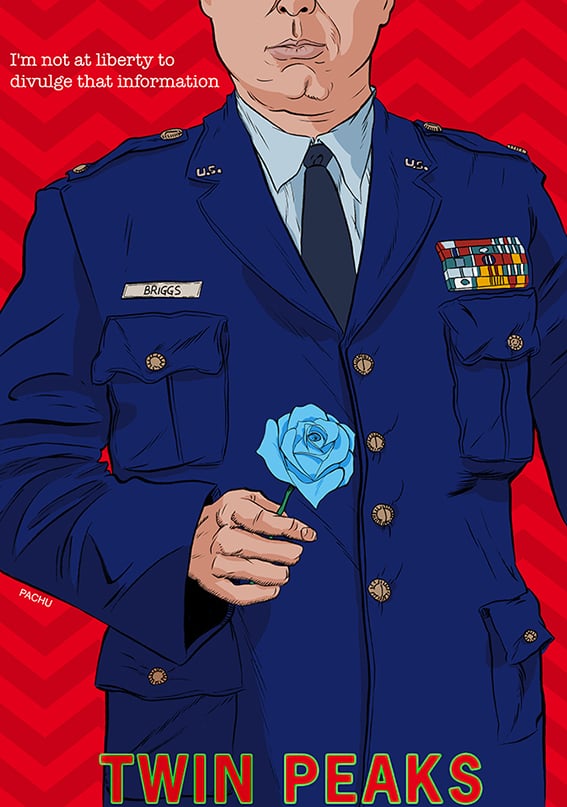 Benjamin Horne
Sometimes the urge to do bad is nearly overpowering.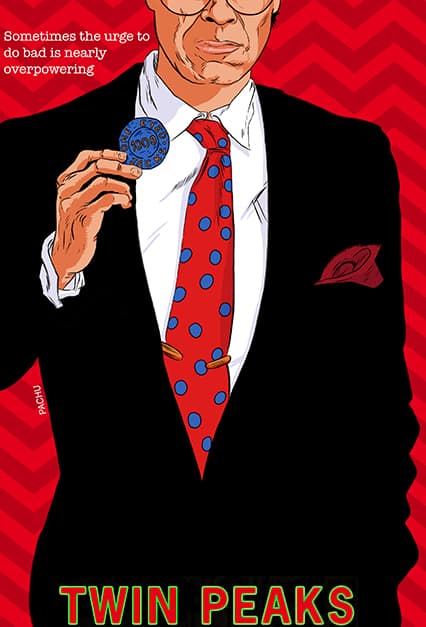 Jacques Renault
Laura's all tied up. Oh, she liked that.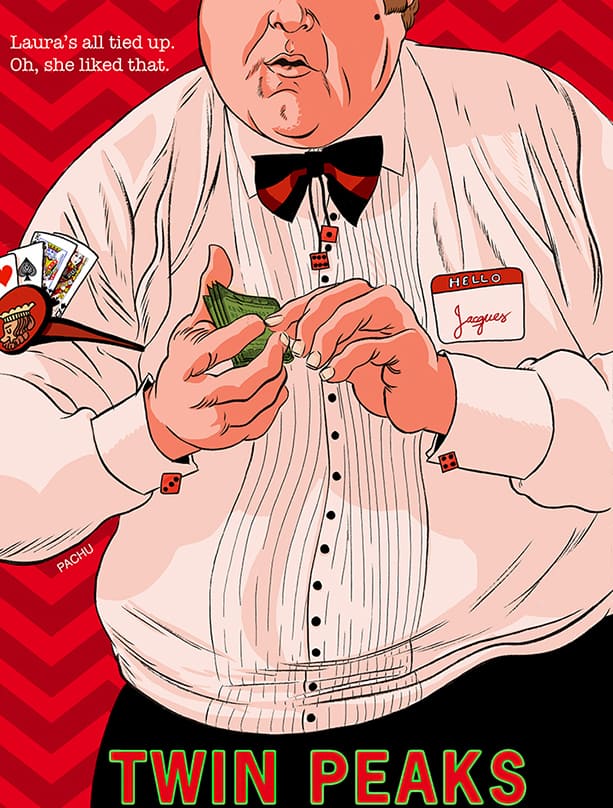 Gordon Cole
LET A SMILE BE YOUR UMBRELLA.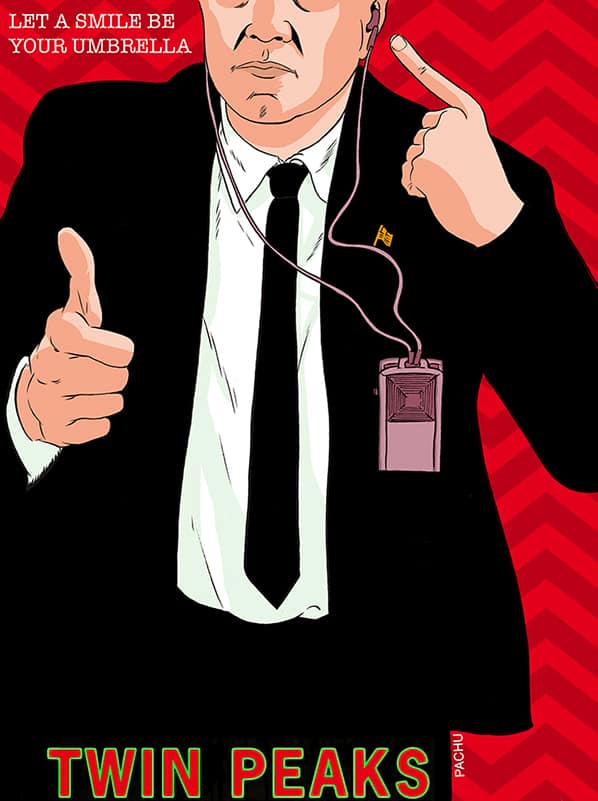 Bobby Briggs
Don't do anything I wouldn't do.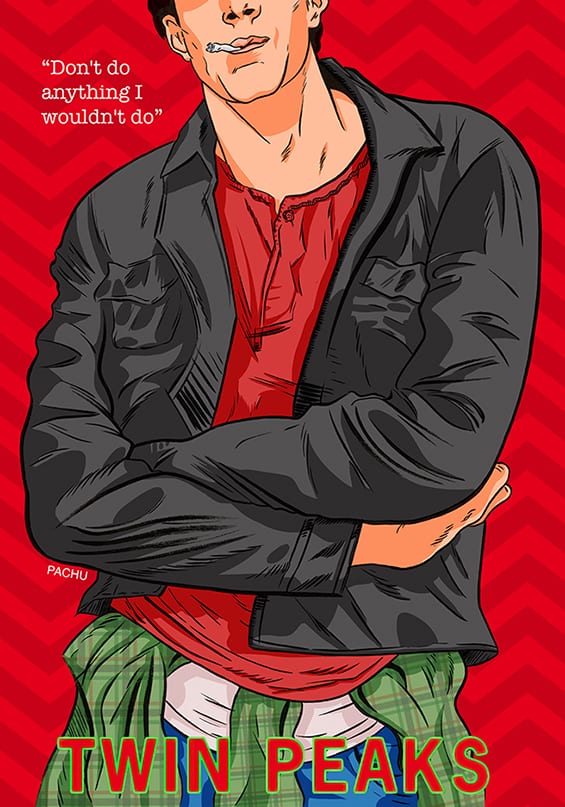 Albert Rosenfield
I have seen some slip-shod backwater burgs, but this place takes the cake.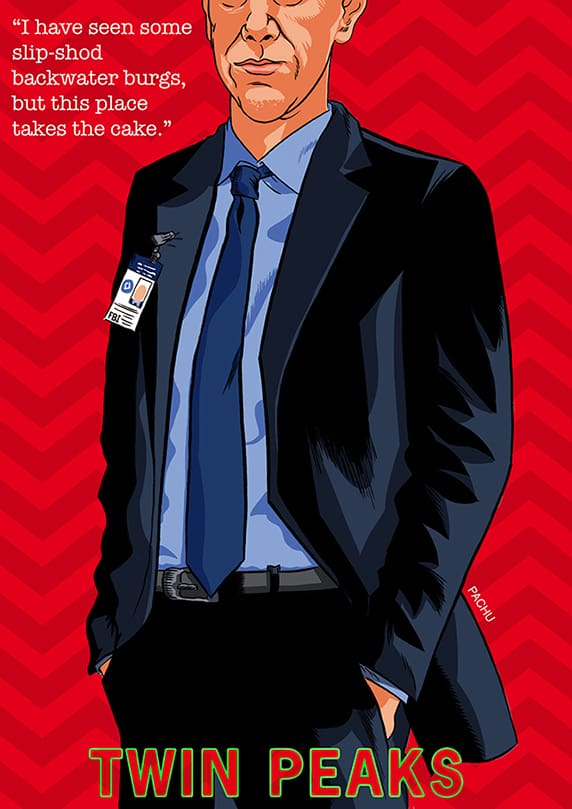 Leo Johnson
Leo needs a new pair of shoes!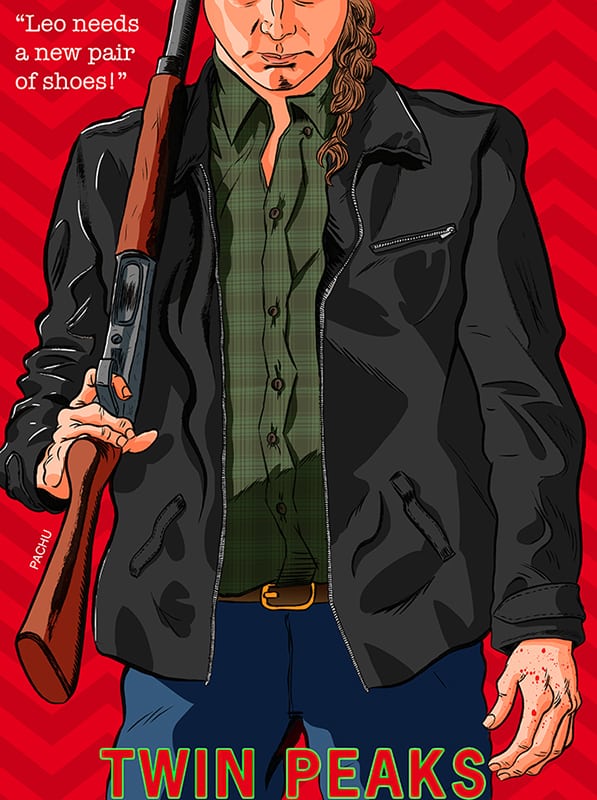 Donna Hayward
I wanted so much to be like you, Laura.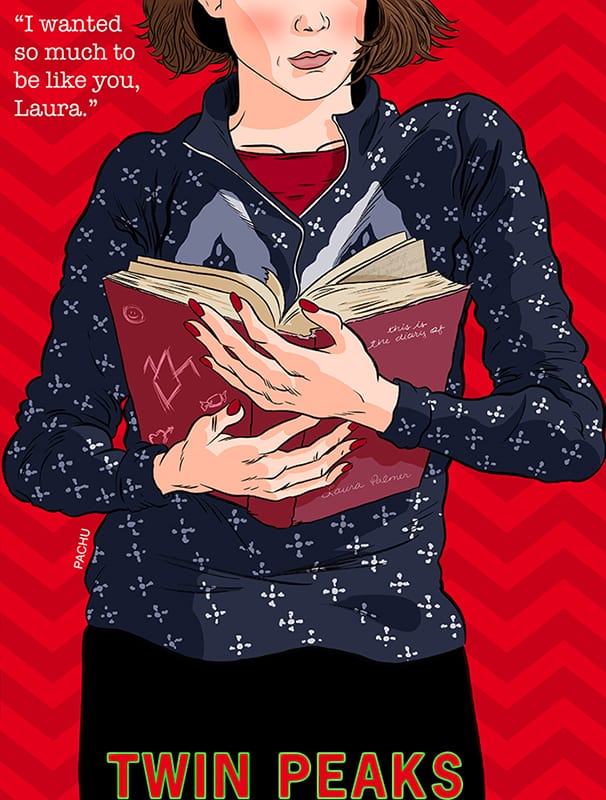 Norma Jennings
This business is all I have.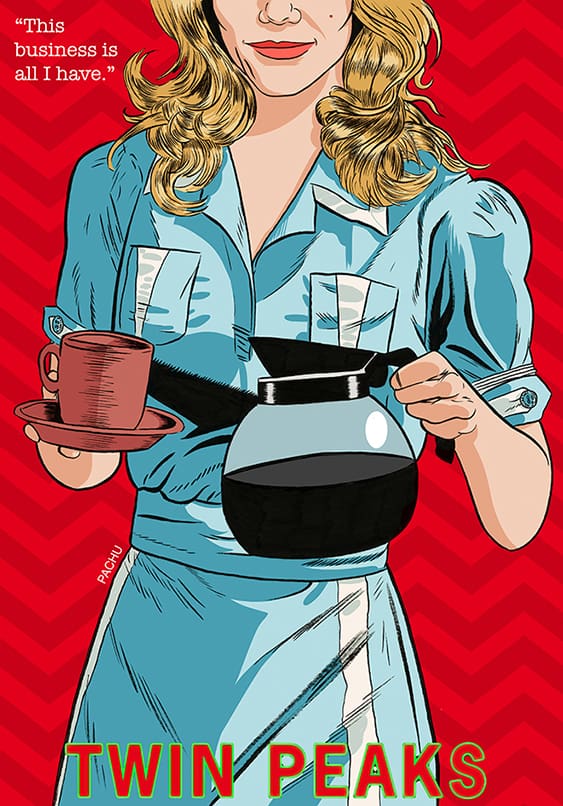 Pete Martell
She's dead. Wrapped in plastic.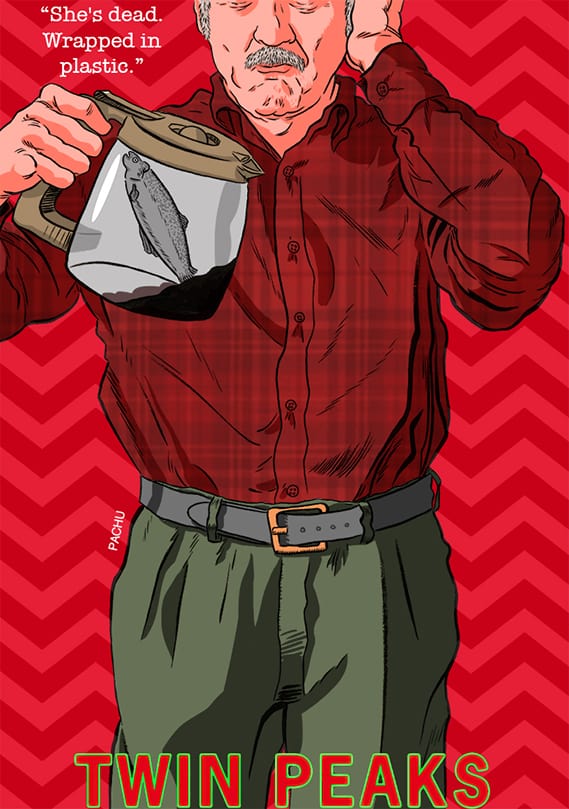 Dale Cooper
I have no idea where this will lead us, but I have a definite feeling it will be a place both wonderful and strange.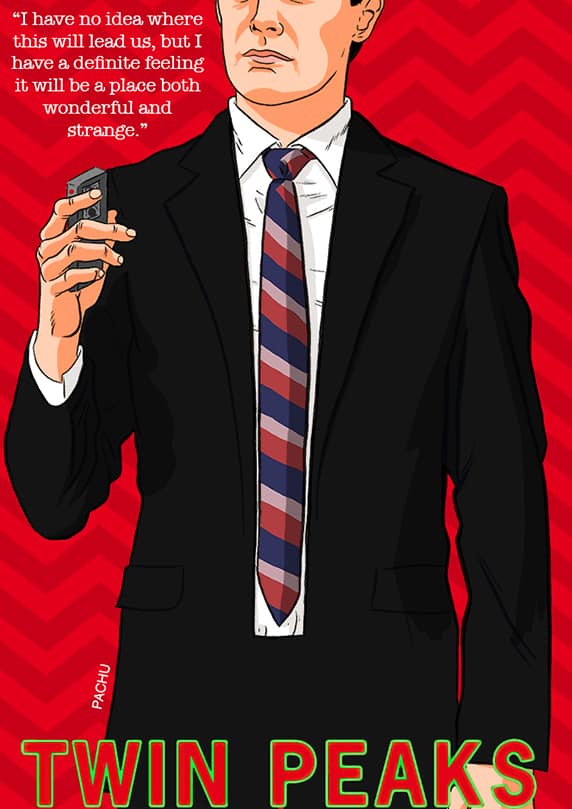 Big Ed Hurley
It's not the first time, it won't be the last, but I'm in that doghouse again.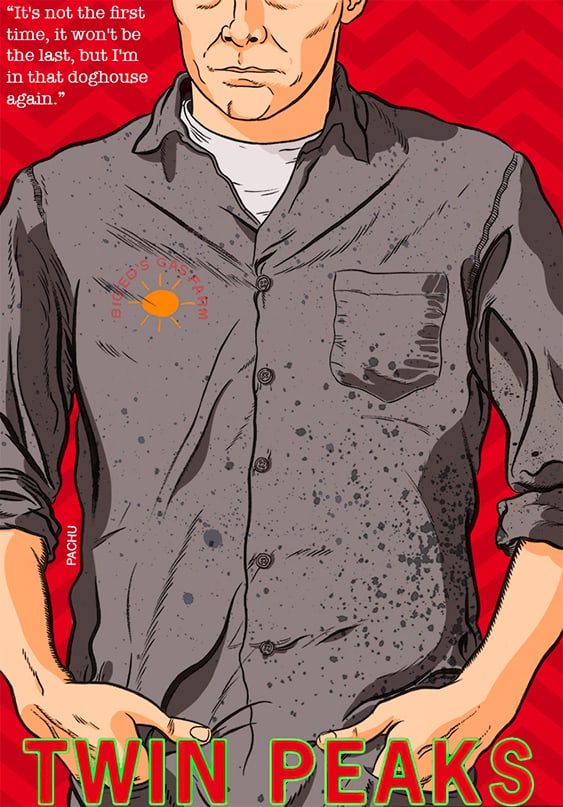 Elderly Room Service Waiter
That gum you like is going to come back in style.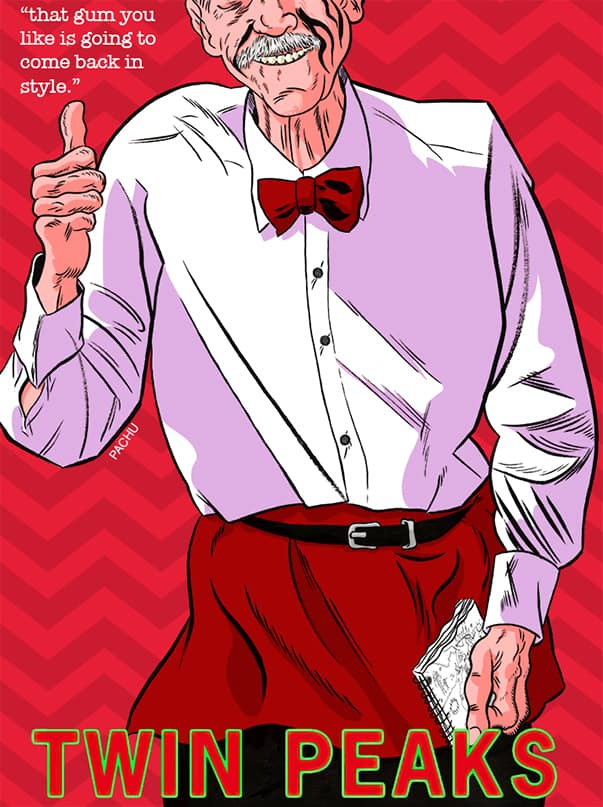 Mrs. Tremond & Grandson
My grandson is studying magic.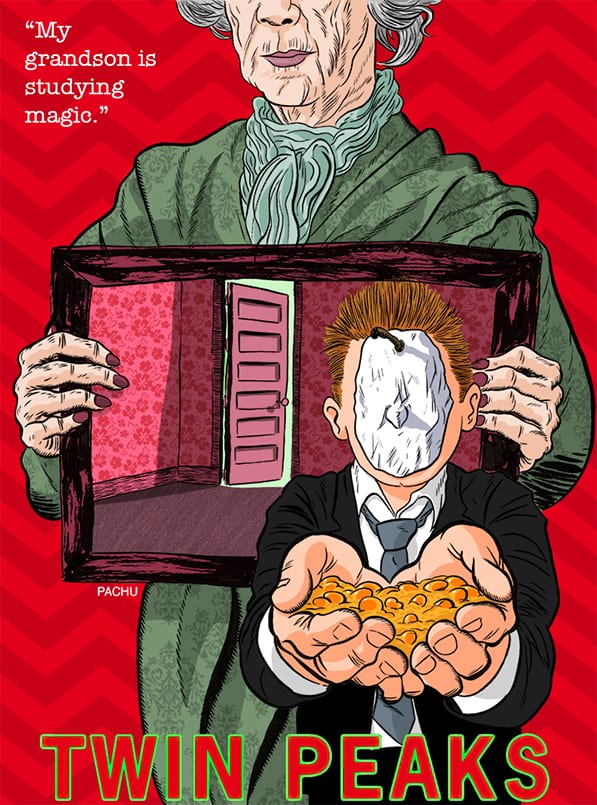 Denise Bryson
I may be wearing a dress, but I still put my panties on one leg at a time.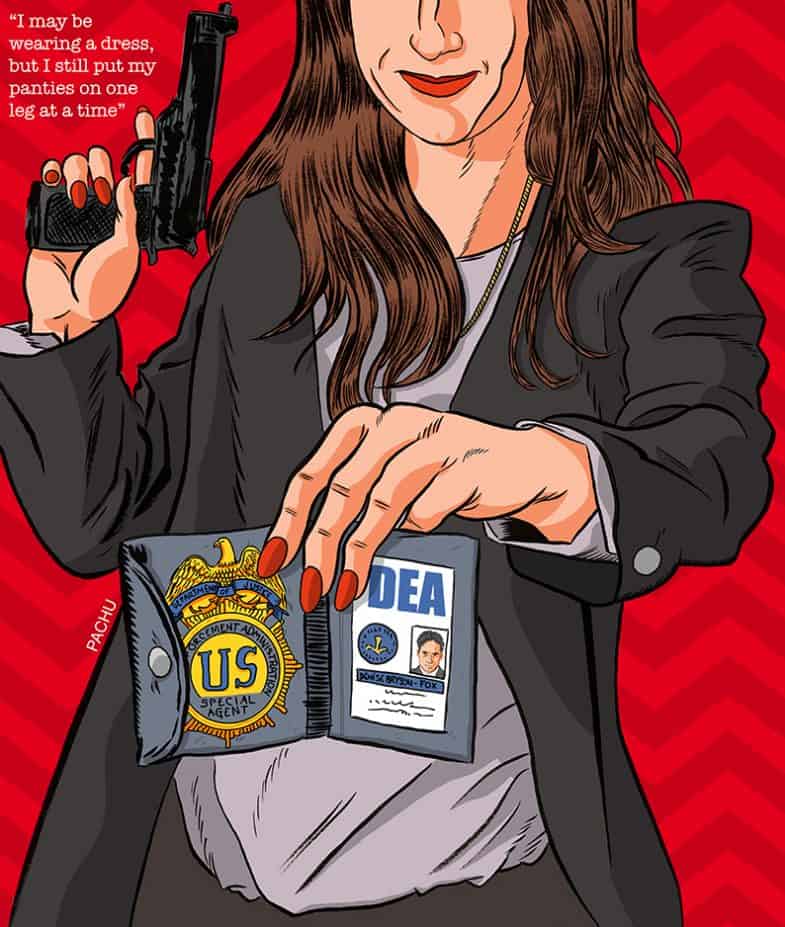 Phillip Jeffries
It was a dream! We live inside a dream!