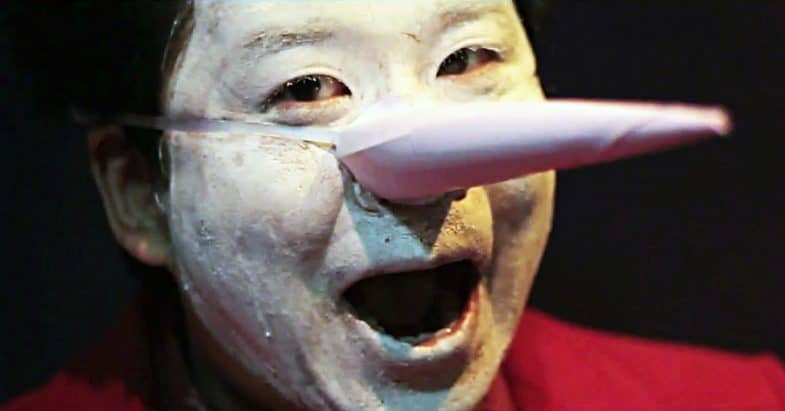 On October 3rd and 4th, 2015, the 6th annual Twin Peaks UK Festival took place in London. Special guests Sherilyn Fenn, Mädchen Amick with daughter Mina Tobias, Al Strobel and Julee Cruise along with hundreds of attendees celebrated the 25th anniversary of David Lynch and Mark Frost's TV show, and no idea to do so seemed too crazy… or creepy.
This first official trailer shot and edited by James Arden gives you a damn good impression of all the strange things that went down that weekend at Genesis Cinema, including but not limited to performances by Lynchian burlesque and cabaret troupe The Double R Club, the Mulholland Drive jitterbug classes, a full-blown One-Eyed Jack's casino, and even the reenactment of the murder of Laura Palmer.
Official Twin Peaks UK Festival 2015 Trailer (NSFW)
Twin Peaks UK Festival 2015 Film 2
The Double R Club presents 'The Murder of Laura Palmer' (NSFW)
Here's even more footage…
Twin Peaks Festival UK 2015 Coverage: Teaser (Lindsey Bowden & Al Strobel interview clips)
Twin Peaks Cast Interviews: Mädchen Amick, Sherilyn Fenn, Al Strobel
Julee Cruise: Falling (Live)
Julee Cruise – Questions In A World Of Blue (Live)
One of the TPUK 2015 jitterbug classes
Even Al Strobel boogied!