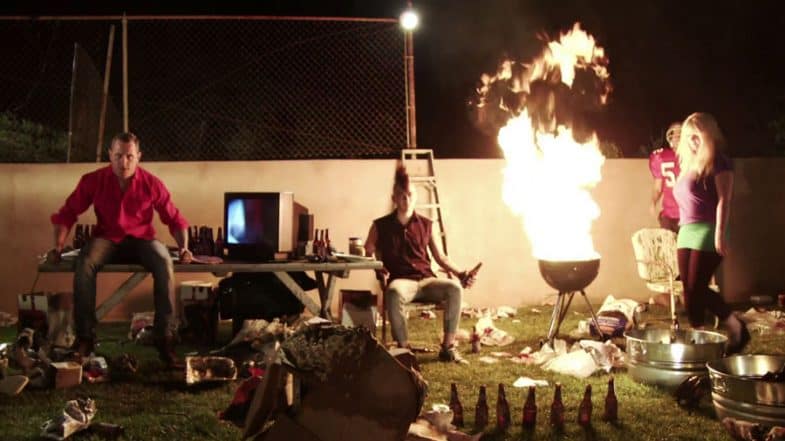 In the official 7-minute video for Crazy Clown Time directed by David Lynch himself, Molly, Susie, Danny, Bobby, Buddy and Timmy go a little berserk in the backyard. It is exactly the scenario you envision when you listen to the the title track of David Lynch's debut solo album: the kind of after-party Frank Booth would throw after a joyride to The Pink Room with Bobby Peru.
This is NOT a fun night.
—David Lynch
NSFW, as you probably guess.
David Lynch – Crazy Clown Time
The Making of the Crazy Clown Time video
A short yet satisfying peek behind the scenes of the David Lynch-directed Crazy Clown Time video.
You're gonna set your hair on fire. And we'll talk about it.
BONUS: David Lynch on "Clowns" and "Partying"