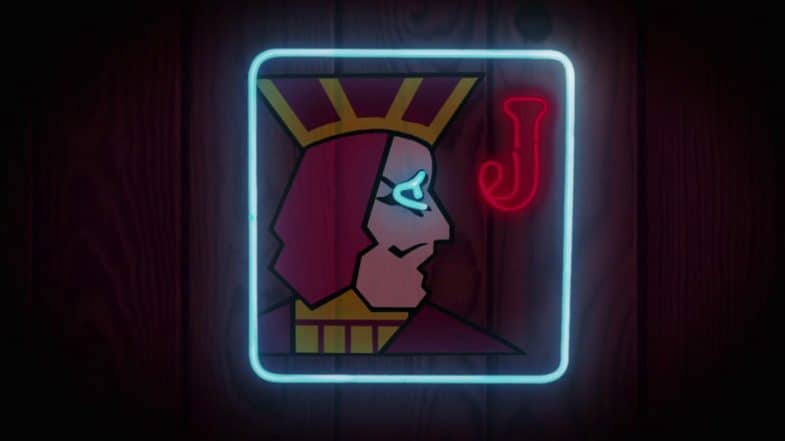 Don't let the song title fool you.
My Dead Girl by American indie rock band Speedy Ortiz doesn't specifically refer to Laura Palmer, Renee Madison, or any other female murder victim in the world of David Lynch. Nor is it musically anywhere near the sound of the Roadhouse, Club Slow or Silencio.
Yes, the band channels Twin Peaks, Blue Velvet, Eraserhead and Mulholland Drive in their music video, but the David Lynch connection is rather on a conceptual level. Lead singer and guitarist Sadie Dupuis explains that the song is about how someone can easily go from feeling like the most powerful person in the world, to feeling terrified just because someone is walking too close to you. "It's about the simultaneous freedom to be whatever you want, to do whatever you want, coupled with the unfortunate reality that there's always someone trying to take that power away from you," she tells Noisey. Think Dorothy Vallens, or Laura Palmer, or Diane Selwyn. In reality, it's a suffering every woman is familiar with. "[T]hat we always have to be on guard against assault and harassment and violence, always," Sadie adds.
Despite the dark theme, the video also features Muppets. David Lynch and Muppets. Always a good combination!
Speedy Ortiz – My Dead Girl (Video)
Hat tip to Variety!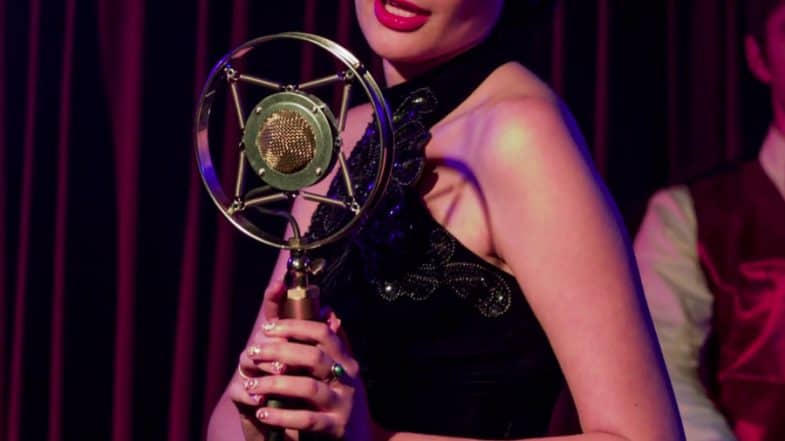 Isabella Rossellini ("Dorothy Vallens") from Blue Velvet
Rebekah Del Rio from Mulholland Dr.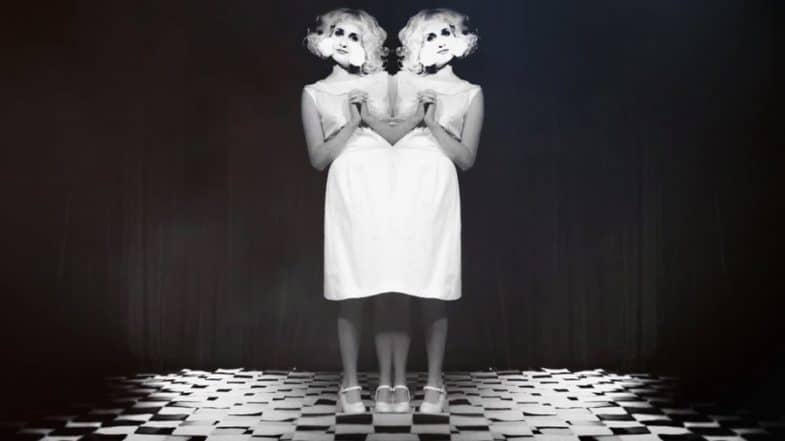 The Lady in the Radiator from Eraserhead

Julee Cruise from Twin Peaks
Speedy Ortiz – My Dead Girl (Lyrics)
[Verse 1]
Better yet, better get jealous of what didn't get your name
Better you fake the truth
I tried to buy an aluminum toy from the booth outside the dojo
With a ten buck coin from your old drawer
Don't even know what you've been up to
Since the time you said I never saw the real you
Brain like a sphinx and a vest like a townie
I got you, but if you ever saw me
[Chorus]
I go riding in cars but I'm not the driver
Riding in cars, now I'm the bad girl you wanted
[Verse 2]
Pull the shades. Make the call. Get the feds crawling through the lawn
I got smoke in my iris
Backwater acid bath for riddle-rousing cowards
Better me than you've ever seen
Brain like a sphinx and a vest like a townie
If these are my last words, guess you found me
[Chorus]
I go riding in cars but I'm not the driver
Riding in cars, now I'm the dead girl you wanted
[Bridge]
Don't even know what you've been up to
And the me that you knew, that was some other me
Brain like a sphinx but got nails like a prom queen
Stay on the bleachers, from there you can watch me
[Chorus]
Go riding in cars, but I'm not the driver
Riding in cars, more like the dead girl you wanted
Riding in cars and you're not the driver
Forever and overly gone