In the beer world, David Lynch is probably best known for having psychopath Frank Booth aggressively advertise Pabst Blue Ribbon in Blue Velvet. This is changing though, as for the past 3 years, the filmmaker has been collaborating with Mikkeller NYC on limited edition beers based on his oeuvre. The collaboration began with three Twin Peaks beers in 2017, followed by a Wild at Heart tribute in 2018.
This time around, they created "This is the Girl," a dry-hopped Belgian-style Wit beer brewed with coriander and orange peel. Its name is derived from Mulholland Drive's famous line uttered by Justin Theroux (Adam Kesher), Monty Montgomery (The Cowboy), Angelo Badalamenti (Luigi Castigliane) and Naomi Watts (as Diane Selwyn) throughout the film. According to the New York City brewery, the beer's flavor is "slightly bready with fruity esters, resulting in a uniquely balanced and refreshing beer."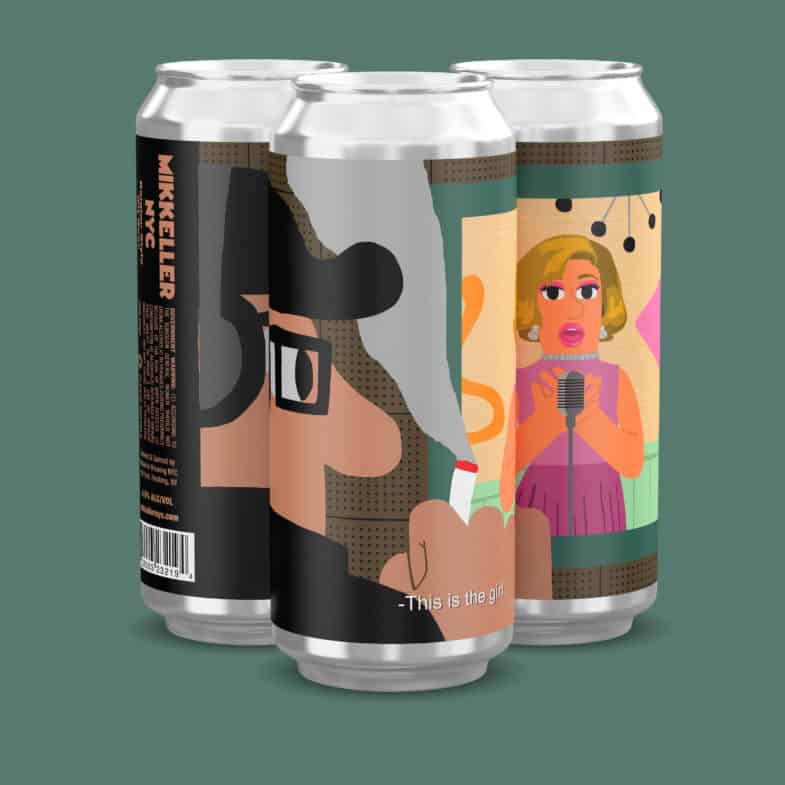 The beer will debut on May 18, 2019, at a screening of David Lynch's 2001 film at the Music Hall of Williamsburg. Afterward, an extremely limited amount will be on sale exclusively through Mikkeller NYC's Beer Here delivery service available to New York City and Nassau County residents.