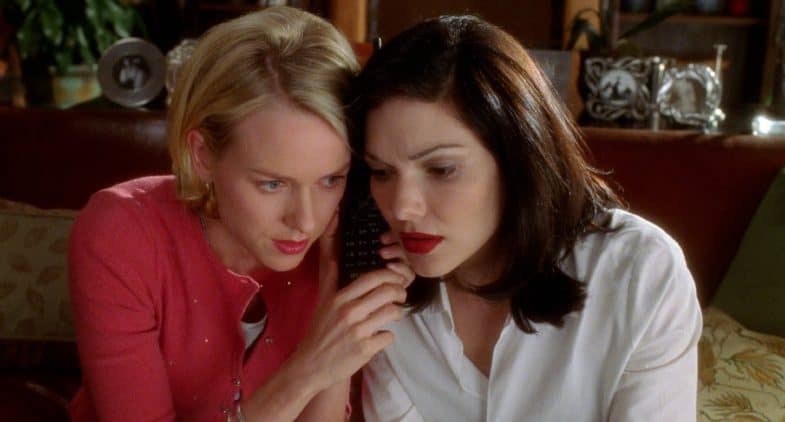 The Criterion Collection release of Mulholland Drive is finally upon us!
Newly restored through a 4K digital transfer supervised by director David Lynch and director of photography Peter Deming, the multi-award winning neo-noir from 2001 will be available along with some exciting new extras on Blu-ray and DVD (Amazon) starting October 27, 2015.
Here are the disc's special features that have been revealed so far, with several more expected:
5.1 surround DTS-HD Master Audio soundtrack on the Blu-ray
New interviews with David Lynch and Naomi Watts (26:44), Justin Theroux, Laura Harring, Naomi Watts and Johanna Ray (35:38), composer (and actor) Angelo Badalamenti (19:29), Peter Deming and production designer Jack Fisk (22:09)
On-set footage (24:44)
Deleted scene at the police station (2:16)
Interviews with David Lynch and cast members, along with other footage from the film's set
A 20-page booklet featuring an interview with David Lynch from filmmaker and writer Chris Rodley's 2005 edition of the book Lynch on Lynch (Amazon)
Trailer (1:42)

How Naomi Watts Was Cast in Mulholland Dr.
Clip from the Blu-ray's extras via WSJ Speakeasy.
"Naomi came in and did not look exactly like the photograph that I had fallen in love with. […] It was devastating."
—David Lynch
Blonde Betty Elms (Naomi Watts) has only just arrived in Hollywood to become a movie star when she meets an enigmatic brunette with amnesia (Laura Harring). Meanwhile, as the two set off to solve the second woman's identity, filmmaker Adam Kesher (Justin Theroux) runs into ominous trouble while casting his latest project. David Lynch's seductive and scary vision of Los Angeles's dream factory is one of the true masterpieces of the new millennium, a tale of love, jealousy, and revenge like no other.
Cover art for David Lynch's Mulholland Drive (The Criterion Collection)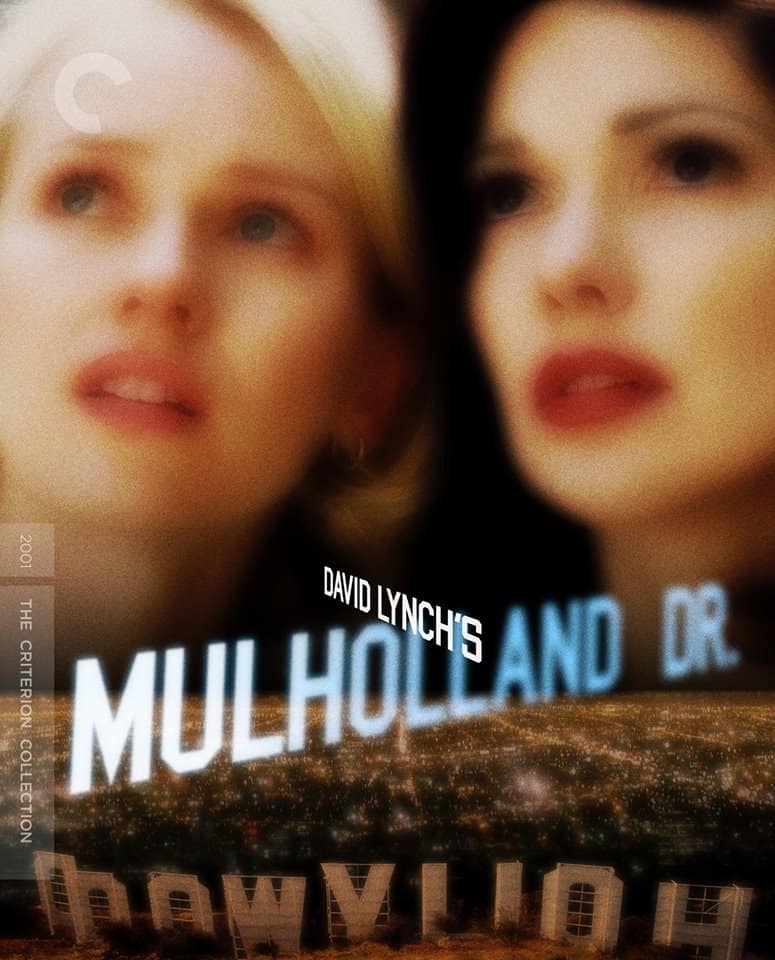 The new cover art above was designed by Fred Davis. Here are some of his other proposals (via Jared Lyon).
Did Criterion select the best one?