The imagery, the characters, the plain weirdness of it all – I love David Lynch, and getting lost in his world.
Jess Beeley from Limerick, Ireland, loves Twin Peaks.
Jess also loves felt.
So she combined both her passions and made a completely original, fully functional and —Nadine Hurley would approve— silent Twin Peaks felt clock!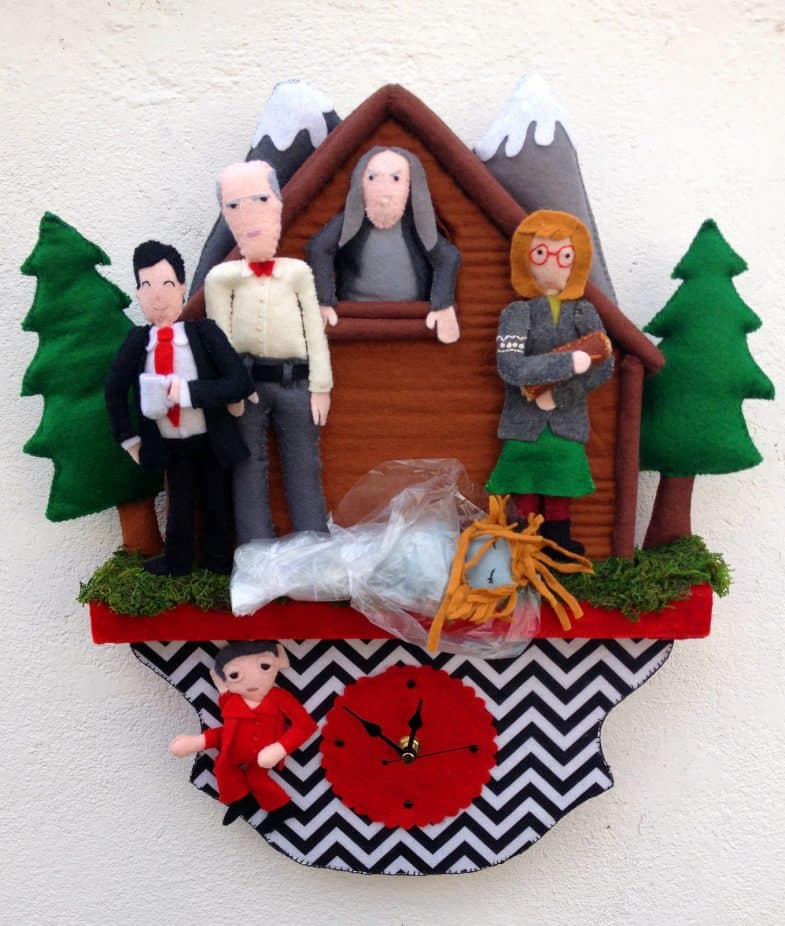 Whilst on holiday in Kerry in June, I had a sudden vision of an amazing clock, with the Red Room at the bottom and a log cabin, trees and mountains behind. I immediately started sketching out my idea on a rainy day…
Approximately 40 hours of labor went into the making of this strong yet lightweight clock, and the one-of-a-kind Twin Peaks timepiece is currently for sale on eBay.
Back side of the Twin Peaks felt clock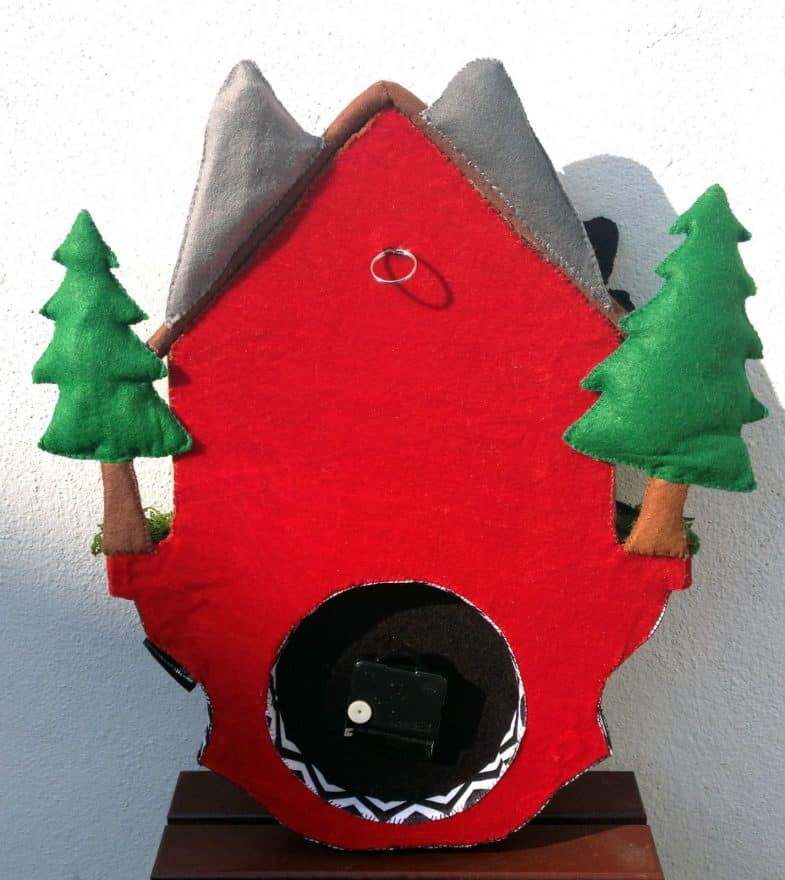 Handmade Dale Cooper and The Giant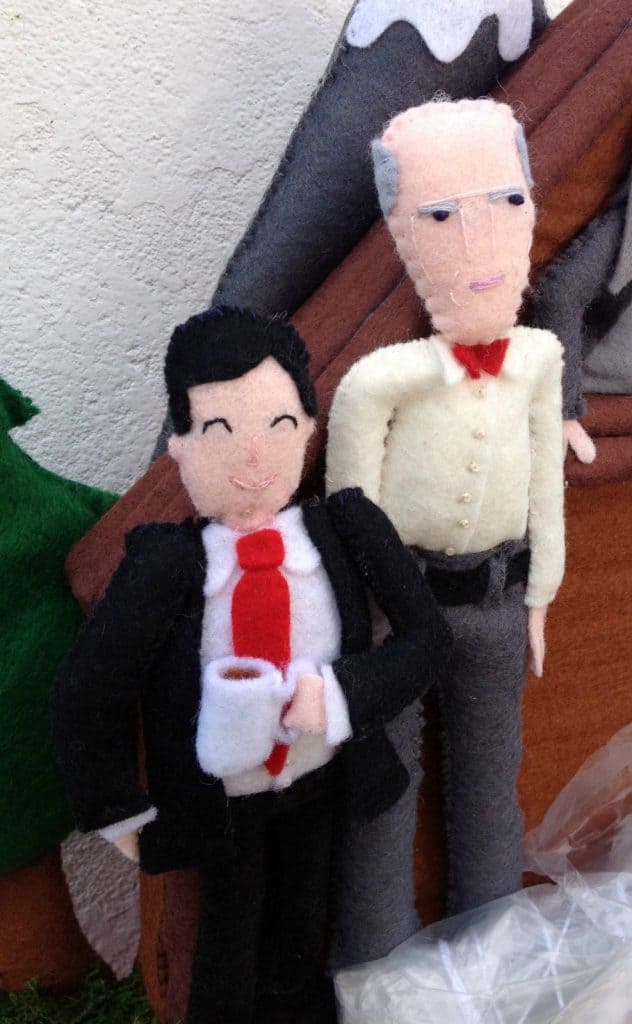 "She's felt, wrapped in plastic"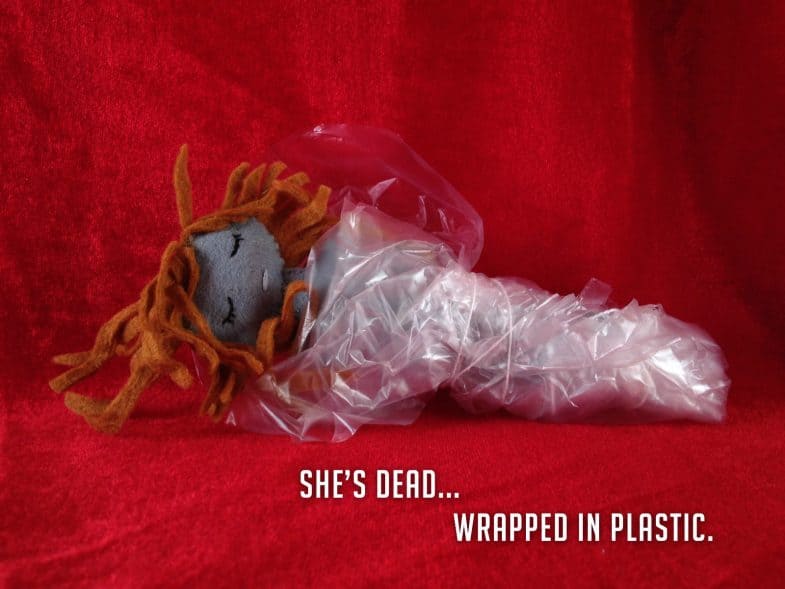 "My log felt something that night"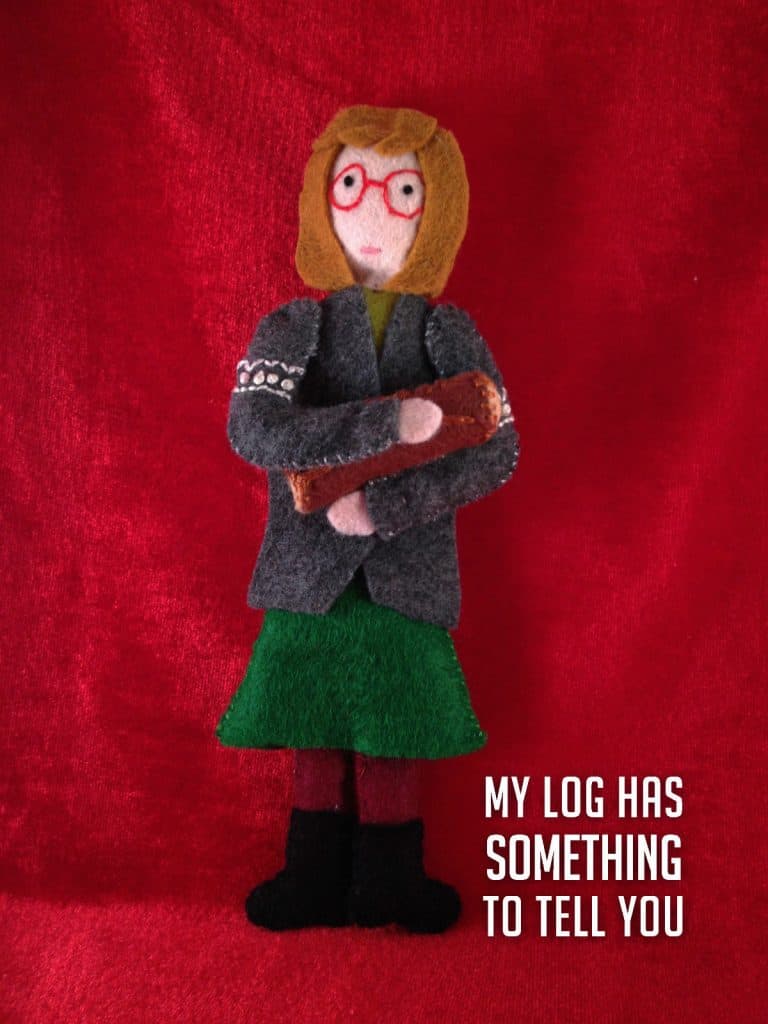 Side view

Jess with her handmade clock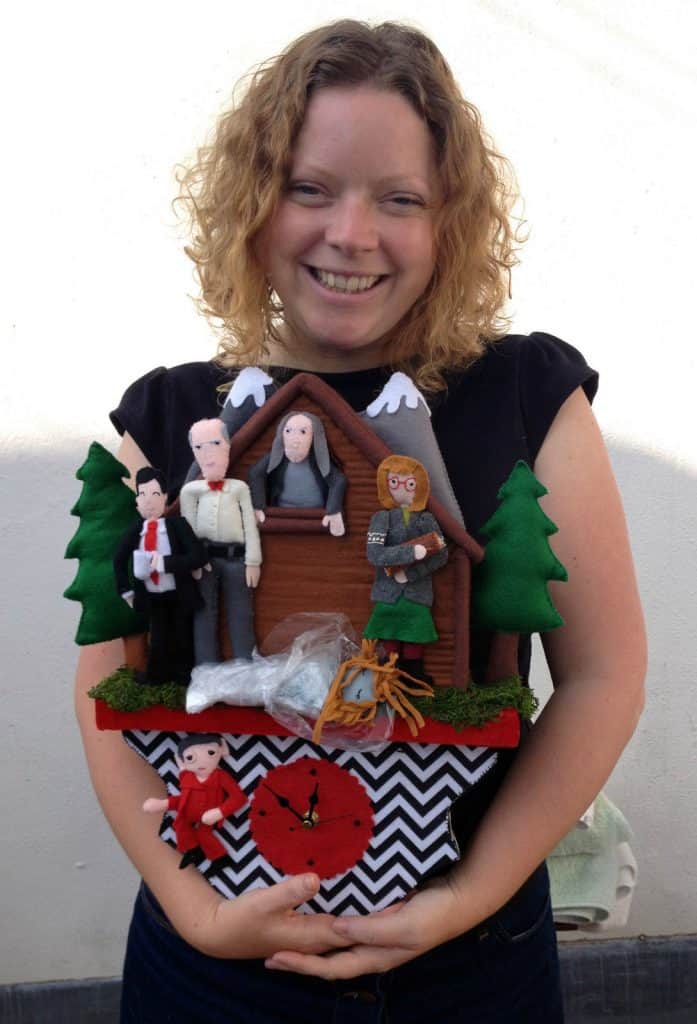 This is the Waiting Room…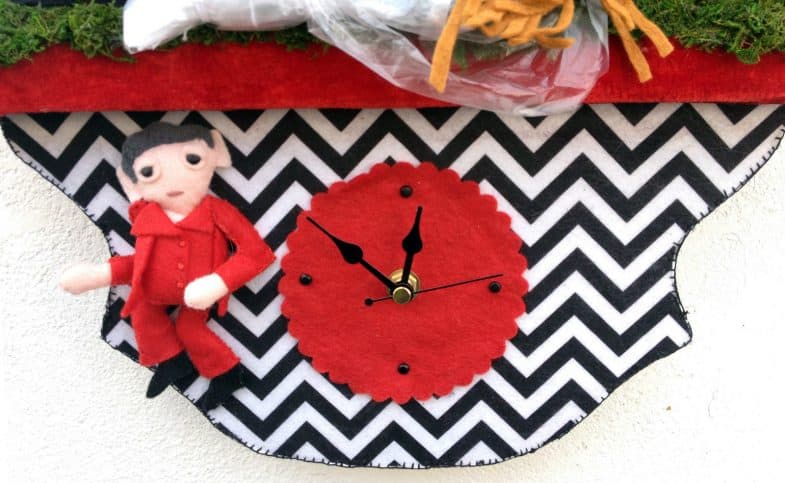 Presenting a beautiful, handmade Twin Peaks-themed felt clock by bettyoctopus. This large and eye-catching clock depicts a variety of David Lynch's Twin Peaks characters (Agent Dale Cooper, the Giant, BOB, the Log Lady, Laura Palmer and the man from another place) in a beautiful mountainous forest and log cabin setting, and the iconic Red Room.
Place your bid on the Twin Peaks felt clock here.