Illustrator and graphic designer, Marta Quilez (aka fascinatingirl) from Zarazoga, Spain, has designed this set of "Greetings from Twin Peaks" postcards featuring otherworldly vector renditions of Special Agent Dale Cooper, Laura Palmer (post mortem), The Man From Another Place, Audrey Horne, and Bob in front of a colorful, zig zag background.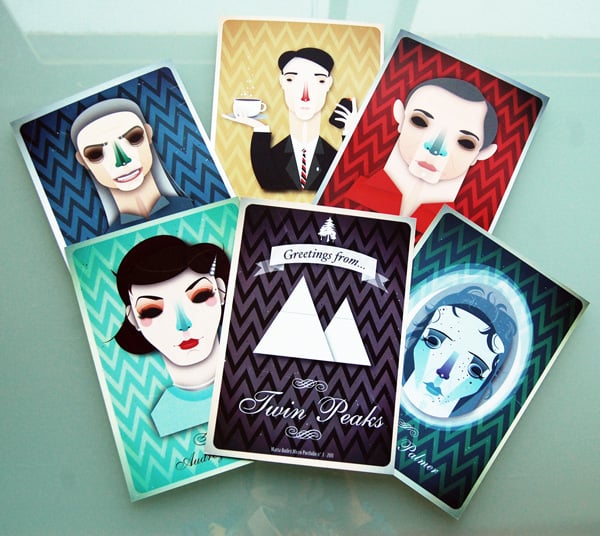 A message from Marta:
I am very proud to publish my illustrations based on the awesome TV Show Twin Peaks. Hope you like it.
» Purchase this very limited edition postcard set here (printed on Encared premium matte A5 paper 300 gr).