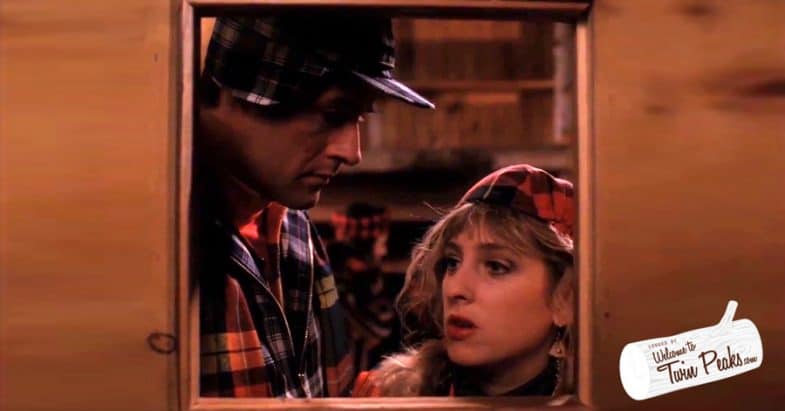 Leave it to Twin Peaks and its plaid covered cast to get you into the holiday spirit this winter.
Twin Peaks Freaks (edited by Margarita, Program Eater) made a joyful holiday montage to the "sleigh-bell-soaked jam" that is I'm Gonna Be Warm This Winter by Connie Francis (the original song from 1962, not the more recent Gabriella Cilmi version). Cooper and Audrey dancing, Gordon and Shelly kissing, Harry and Coop hugging… it's got all the Twin Peaks moments that make you feel warm and fuzzy inside. Enjoy!
Right by a fireplace, we shared our first embrace
And then inside my heart, I felt a fire start.
Who wore plaid best in Twin Peaks? Your valued opinion in the comments, please!
"I'm Gonna Be Warm This Winter" by Connie Francis (lyrics)
We met at a Ski lodge, and we fell in love
Right by a fireplace, we shared our first embrace
And then inside my heart, I felt a fire start
It's gonna snow outside the weather will be cold
But I'm gonna be warm this winter, uh-huh-huh
Each time your lips touch mine they taste like sparkling wine
I feel so warm a glow, just 'cause I love you so
It's cozy in your arms, I'm yours to have and to hold
And I'm gonna be warm this winter
Ice skating on a frozen lake
Sleigh-riding down a mountainside
Roasting popcorn, dancing till the dawn
That was how I knew love was born born born born
It's just like make-believe, each night is New Year's Eve
Each day is Christmas Day you make me feel this way
It's gonna snow outside the weather will be cold
But I'm gonna be warm this winter
It's gonna snow outside the weather will be cold
But I'm gonna be warm this winter
Whoa, whoa, whoa, honey, make me warm this winter!
Mmm, baby, make me warm this winter
Whoa, whoa, whoa, I'll be warm this winter