For the fans of Dale Cooper and his unusual deductive techniques, I decided to make a second iPhone case. This one is based on the Keep Calm And Dream On t-shirt design introduced earlier this month, with an extra touch of Black Lodge.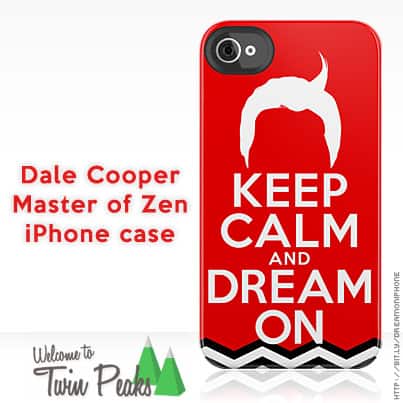 The extremely tough one-piece case fits every iPhone 4 and 4S, no matter which mobile service provider. Some other features:
Long life, super-bright colors embedded directly into the case
Extremely durable one-piece, shatterproof plastic casing
Full-wrap printing
Allows access to all device features; iPhone charges while in case
Special keyhole ring keeps lens completely unobstructed.
» Order your case here.