The Twin Peaks UK Festival 2011 last weekend was a big hit, and it seems like every attendee had a blast, including special guests Al Strobel and Kimmy Robertson. Here's the status update the organisation posted to their Facebook wall:
What a bloody fantastic day!! The Twin Peaks UK Festival kicked ass today and what a brilliant crowd we had in! Our Red Room Diner a big success and Kimmy and Al just bloomin marvellous. THANK YOU to everyone involved, we truly loved every second!!
For those who weren't there, like me, pictures of "wrapped in plastic" cupcakes, hundreds of donuts and dressed-up fans always offer some consolation!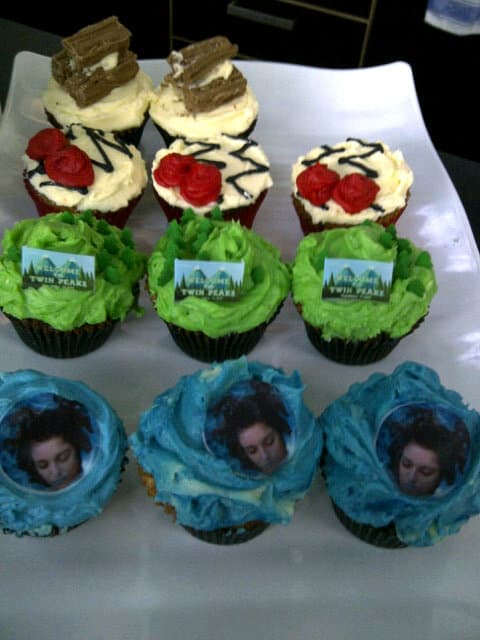 Photo slideshow by Mooncalf Makes:
Photos collected by the Twin Peaks UK Festival:
http://www.facebook.com/media/set/?set=a.252462001475204.68314.124699790918093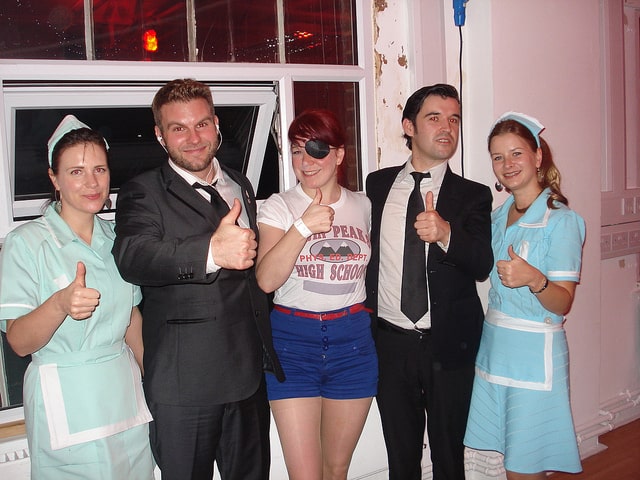 Be sure to check out the Facebook photo albums by Claire Laffar and Jodie Butler as well!