Here's one for the kids! And by kids, I mean those of you who were born way before Twin Peaks aired.
Last October, illustrator Zack Wallenfang from Minneapolis started a fun project designing faux wax pack wrappers inspired by the trading cards Topps has been selling since the 1950s, packed with a sticker and a bonus stick of bubble gum. You remember, right? Now instead of obvious franchises, like G.I. Joe or Star Wars, Zack's vintage wax pack art covers cult hit movies and highbrow television shows. Old and new. And usually all but child-friendly.
This effortlessly brings us to David Lynch's Blue Velvet and Wild at Heart, both of which Kyle has already turned into gum wrappers. And in honor of Kyle MacLachlan's birthday on February 22, he imagined a Twin Peaks pack —other than the actual Star Pics one— featuring FBI Special Agent Dale Cooper. Which David Lynch themed wax pack would you like to see next?
UPDATE: Some of these are now available as prints from Zack's Etsy shop.
Twin Peaks – Dale Cooper
Twin Peaks Diane Offer! Terrific high-quality cassette recorder as shown.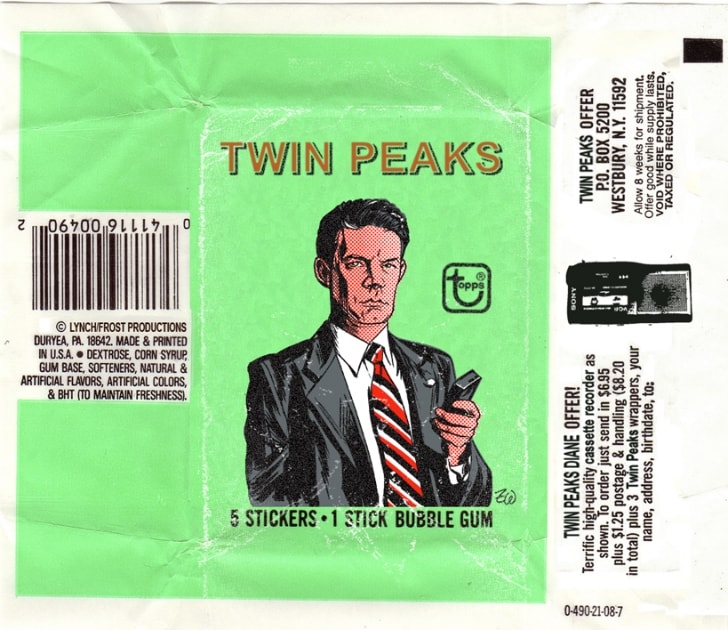 Blue Velvet – Frank Booth
"Make mine a Pabst."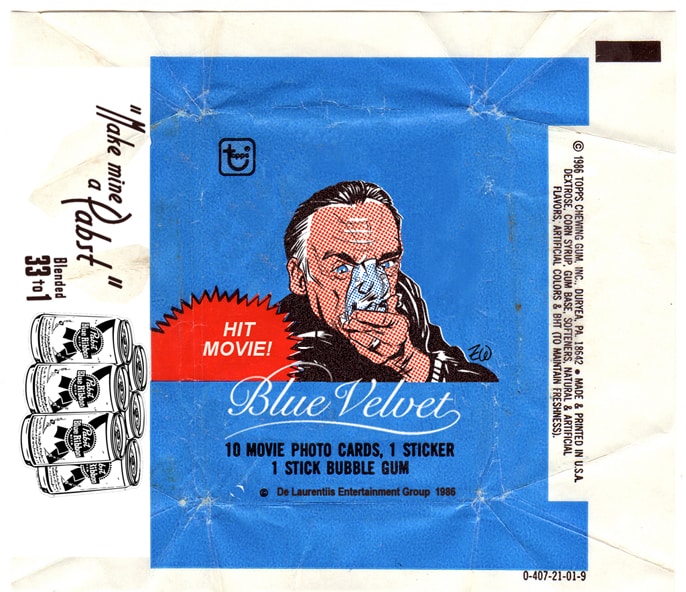 Wild at Heart – Sailor
Special Snakeskin Jacket Offer!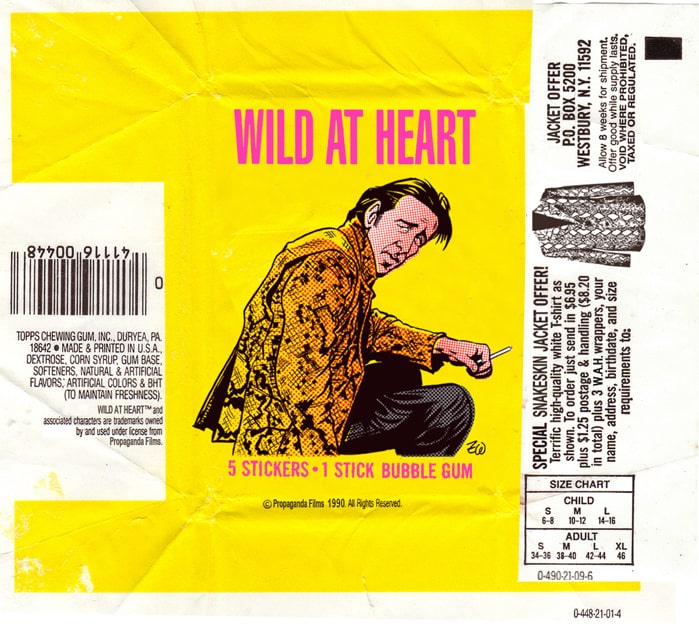 NEW

Lost Highway – Mystery Man
Special VHS Offer! Pry into the home of Fred & Renee as they lay oblivious in their place of slumber.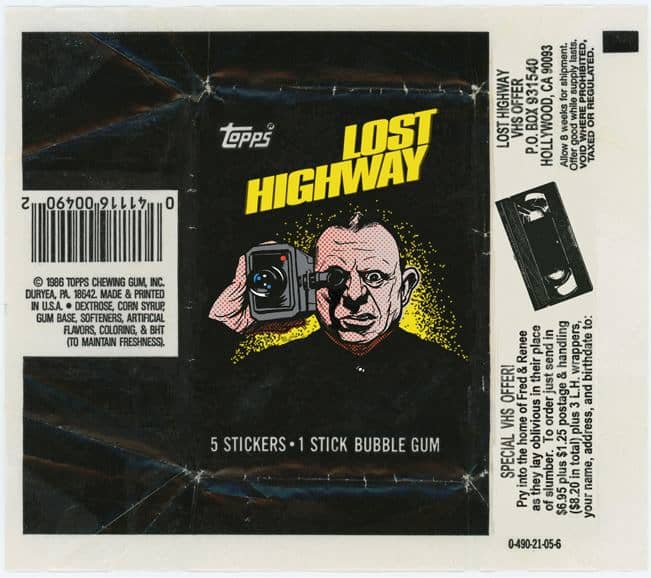 Admire the entire collection here, or check out a handful of non-David Lynch related wrappers below.
Better Call Saul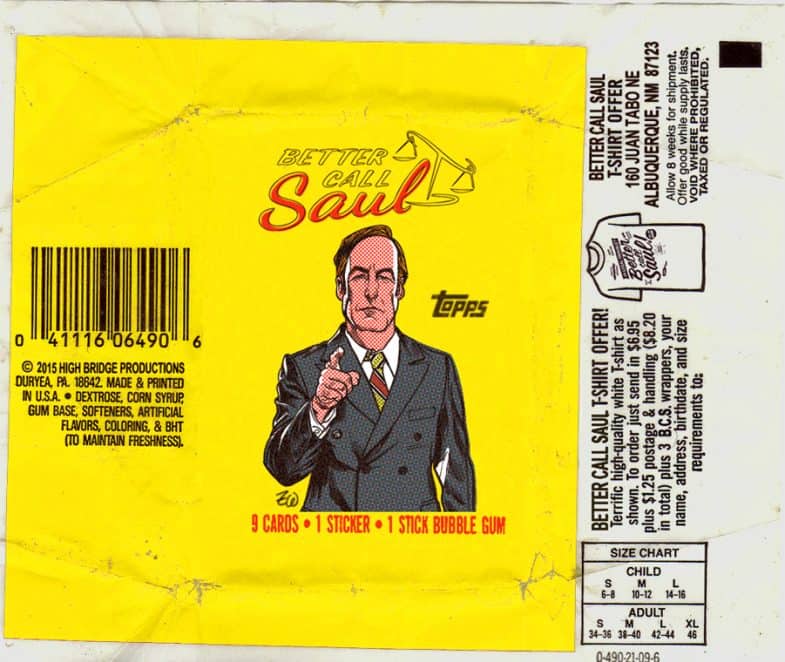 Pulp Fiction – The Gimp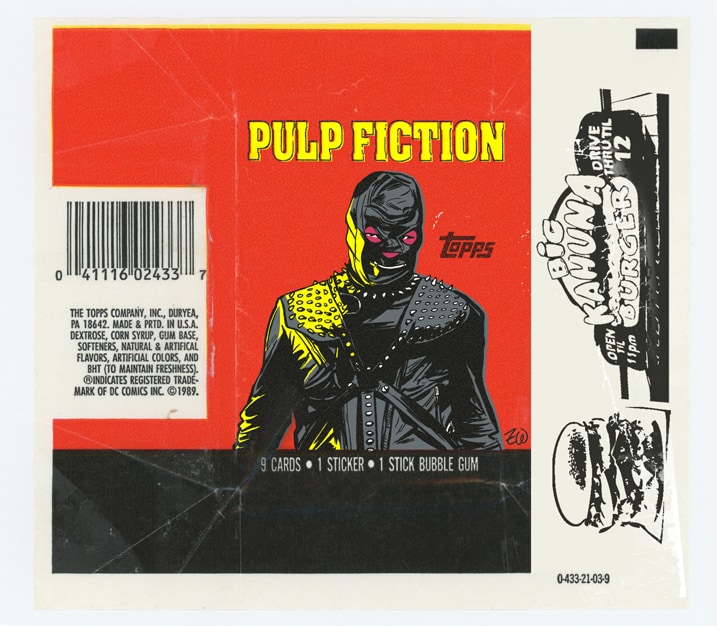 Drive – Driver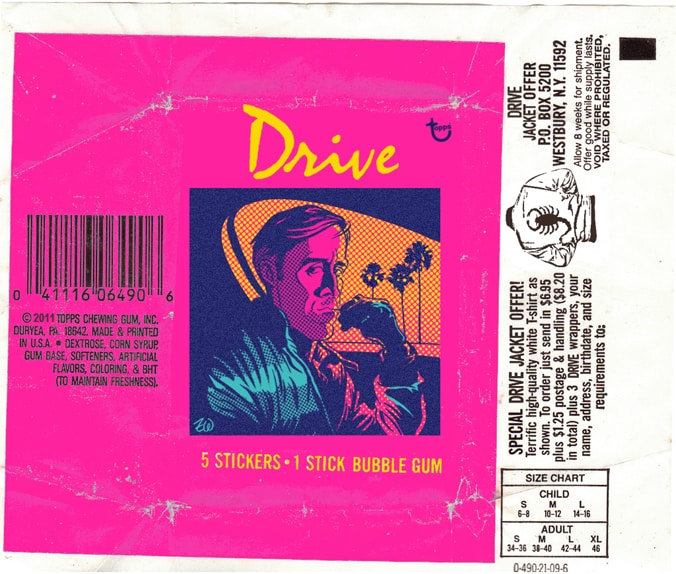 Making A Murderer