Last month, you had the chance to bid on a damn good coffee date with Kyle MacLachlan. This month, you can spend your savings on a private meeting with David Lynch.
Charitybuzz is auctioning off a 45-minute meeting with Gordon Cole David Lynch in Los Angeles, or on Skype* if you can't make it to the City of Angels. And if you're an aspiring filmmaker, the director will actually read your screenplay and review it with you in person. So if the winning bidder does not have a screenplay handy, let's crowdsource one for Twin Peaks Season 3 Episode 1 and have him/her take that along!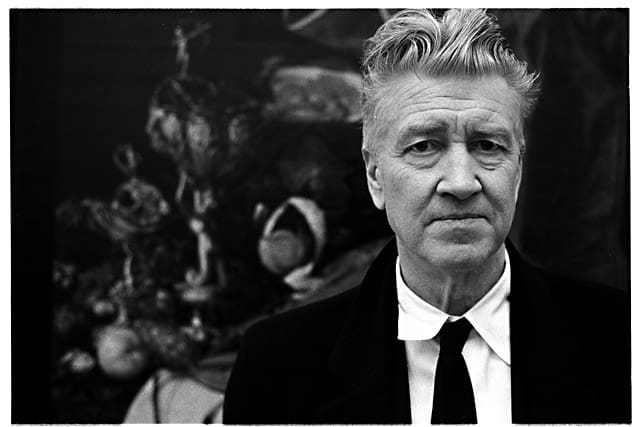 The proceeds for the auction, which ends July 12 2012, will go straight to the David Lynch Foundation. At the time of writing, there's been one bid for $1,000, but the estimated value is ten times that and I don't see this unique opportunity going for anything less.
The fine print:
Valid for 2 people. David Lynch will only review 1 screenplay. Cannot be resold or re-auctioned. Based upon availability. Travel and accommodations are not included. Expires 1 year from the close of auction. To be scheduled at a mutually agreed upon date.
» Place your bid here and think of me if you really don't know who to bring along, will you?
*Yes, David Lynch is an avid Skype user, so start guessing his username in the comments.