Tonight, the Royal Phoenix Bar in Montreal, Canada is showing Twin Peaks: Fire Walk With Me on the big screen. After the 6 PM screening, a range of David Lynch-inspired bands will perform, including Julee And The Cruisers and The Lady In The Radiator. The live music will be followed by a costume contest with prizes such as Twin Peaks t-shirts and David Lynch movies. The night will conclude with slide-soaked guitar rhythms, swing, and rockabilly until 3 AM, courtesy of DJ Dick Laurent Is Dead.
Secret bonus tip: Those who come as doppelgängers will receive 2 rounds of doubles for the price of singles!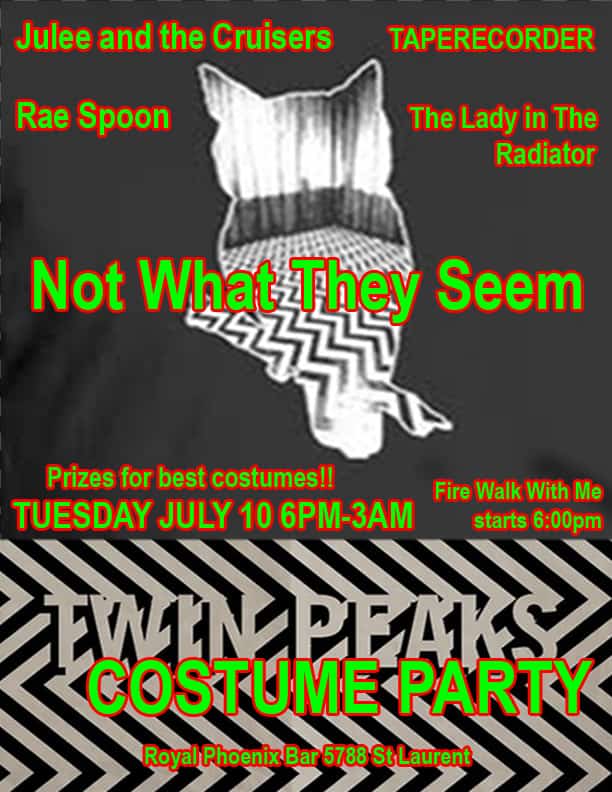 Date: July 10, 2012 starting at 6 PM.
Venue: Royal Phoenix Bar, 5788 Boulevard St. Laurent, Montreal, Canada.
Tickets: No cover charge.