From the mind of David Lynch comes a modern day masterpiece, so startling… so provocative… so mysterious that it will open your eyes to a world you have never seen before!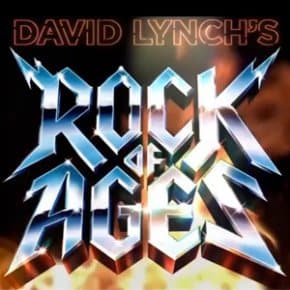 A David Lynch movie is more than the sum of slow-motion video, estranging sound effects, the glorification of coffee, a jazzy 50s soundtrack, backwards talking/dancing, and the appearance of a dwarf. But, as we've seen in How to Make a David Lynch Film, it can be quite entertaining to take these elements out of context and compile them into some sort of Lynchian parody. Here are more than a dozen re-cut trailers (or "retrailers", if you will) of movies, television shows and commercials "as if David Lynch directed them".
Rock Of Ages
Glee
https://www.youtube.com/watch?v=sSu5cuJQpjw
Full House
Maniac
https://www.youtube.com/watch?v=pWoH7tpWLZA
Dirty Dancing
A Single Man
Friday The 13th Part V
Three Men And A Baby
https://www.youtube.com/watch?v=uzZS8vSR-98
Alf
Golden Girls
The Super Bowl
Skip to 0:43 for the David Lynch directed parody bit.
A hair coloring commercial
A Goofy Movie
How To Lose a Guy in 10 Days
Teletubbies
Teletubbies meet Eraserhead in Helletubbies:
If you come across any other Lynchian recut trailers, feel free to add them in the comments.