There is no way I'm wasting my valuable time following some log into the woods.
—Darkwing Duck
Sorry Darkwing Duck fans, but despite various online reports this morning, the DuckTales spin-off is not returning to television in 2018 (UPDATE: but DuckTales is). A good number of Twin Peaks fans were unknowingly introduced to the show's idiosyncrasies thanks to this animated Disney series.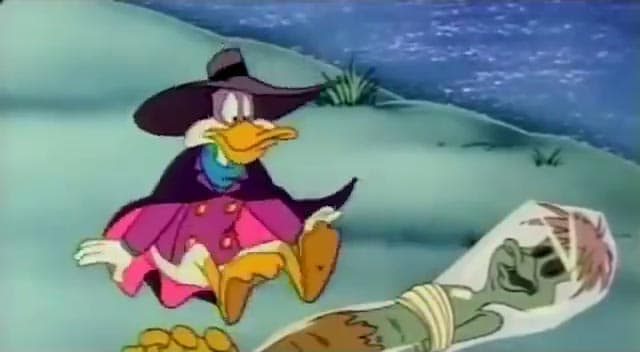 In the afternoon of November 7th, 1991, ABC aired season one's 44th episode, a few months after the same network cancelled David Lynch and Mark Frost's Twin Peaks. Six minutes in, Drake Mallard's adventure turns into a full-blown parody when the story takes us to the town of Twin Beaks to a theme song only a couple of notes different from Angelo Badalamenti's "Falling", followed by a sound-alike of the darker "Laura Palmer's Theme."
Twin Beaks! Weeeeeeird!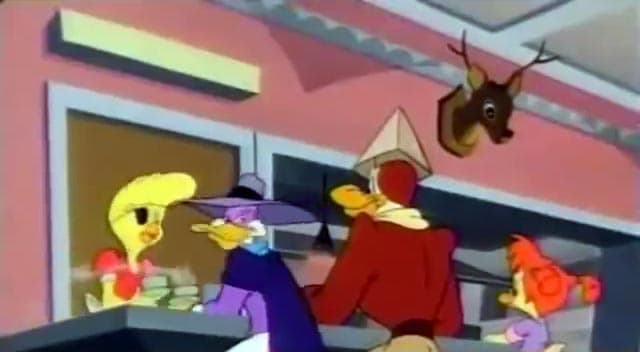 In addition to nearly identical music, it's got almost everything else you'd expect from a Twin Peaks tribute: falls, trees, a talking log, a diner with damn good pie and coffee severed by a Norma Jennings lookalike with an eye patch, and, last but not least, a dream sequence… which turns into your typical whacked-out Disney acid trip.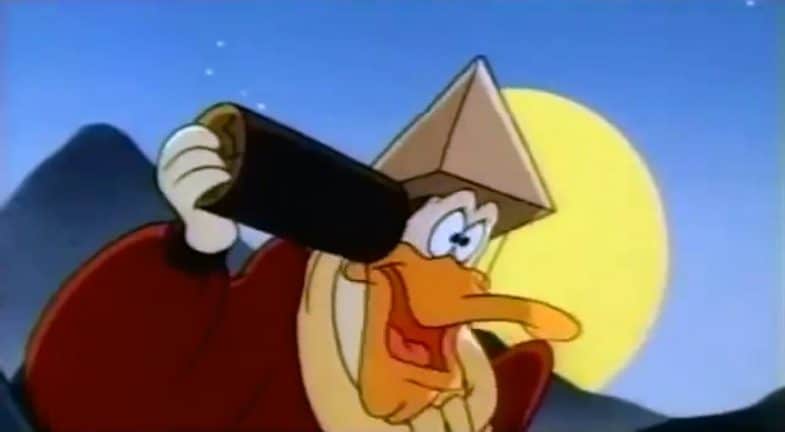 L.P., I never thought I'd say this, but I have a few questions to ask your log.
—Darkwing Duck
While the 21-minute episode has Twin Peaks references throughout, the plot is inspired by the 1995 science fiction novel by Jack Finney, The Body Snatchers. And you know, by mixing that one in you could almost explain the talking log.
Darkwing Duck – Twin Beaks
The cows are not what they seem!
—Launchpad McQuack
https://www.youtube.com/watch?v=YA6SsAHmT6A